Duet Display has updated their app to be used on iPad Pro as the secondary display for Mac or PC with their flagship feature, "no lag performance".
iPad Pro with a bigger display, 12.9 inch, is perfect to be used as the secondary display when it's needed. With its big size, iPad Pro will display the normal icon and apps same as on Mac/PC.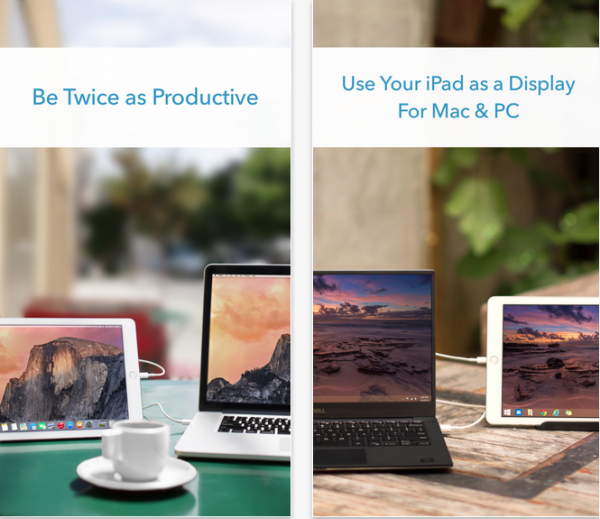 The Duet Display can be installed on the iPhone and iPad with iOS 7 or later, Mac with OS X 10.9, and PC with Windows 7 or later. It's developed by a team of ex-Apple engineers, Duet Display is the first high performance solution that has zero lag. The secondary display is usually needed by the engineers, musicians, designers, and artist to increase their productivity. To setup, download and open duet on your Mac or PC (for free) and on iOS. Connect your iDevice to your Mac using a lightning or 30 pin cable, and feel free to use your touch screen for interaction with your new display.
Here are the full features of Duet Display:
Lag Free
Plug and Play Setup
60 Frames Per Second
Retina Display (optional)
Secure Wired Connection
Touch Enabled
Same Day Support
At this moment, Duet Display is having a promo, up to 40% discount for a limited time for US$9.99 in the App Store
Join our newsletter 🎉
Subscribe to our newsletter and never miss out on what's happening in the tech world. It's that simple.
Latest Tech News

Exclusive Tech Deals