X
Our Editorial Process
Each year more than 60 Million users visit Technobezz to solve a problem or research a product. Our goal is that everyone finds what they are looking for, and that is why we cover a variety of products, problems, and solutions on our website.

Writing an article that contains a lot of valuable information may seem simple. But when the article is written, the story doesn't end. We are constantly updating the content so that you can always get up-to-date and accurate information.
---
Technobezz's Editorial Guidelines
Those who believe smartphones to be nothing but a medium of distraction must know that they have created, or rather enabled several artists. While professional artists use drawing apps to foster their creativity, many have discovered their flair for conjuring up vivid images because of these apps.
When you are bored or have a lot of time to kill, you could install a drawing app on your smartphone or tablet device and use it to express yourself as a creative artist. This would be one of the most productive and creative ways to spend time.
Here are some of the best drawing apps for creating impressive artwork:
Ibis Paint X - The Most Versatile Drawing App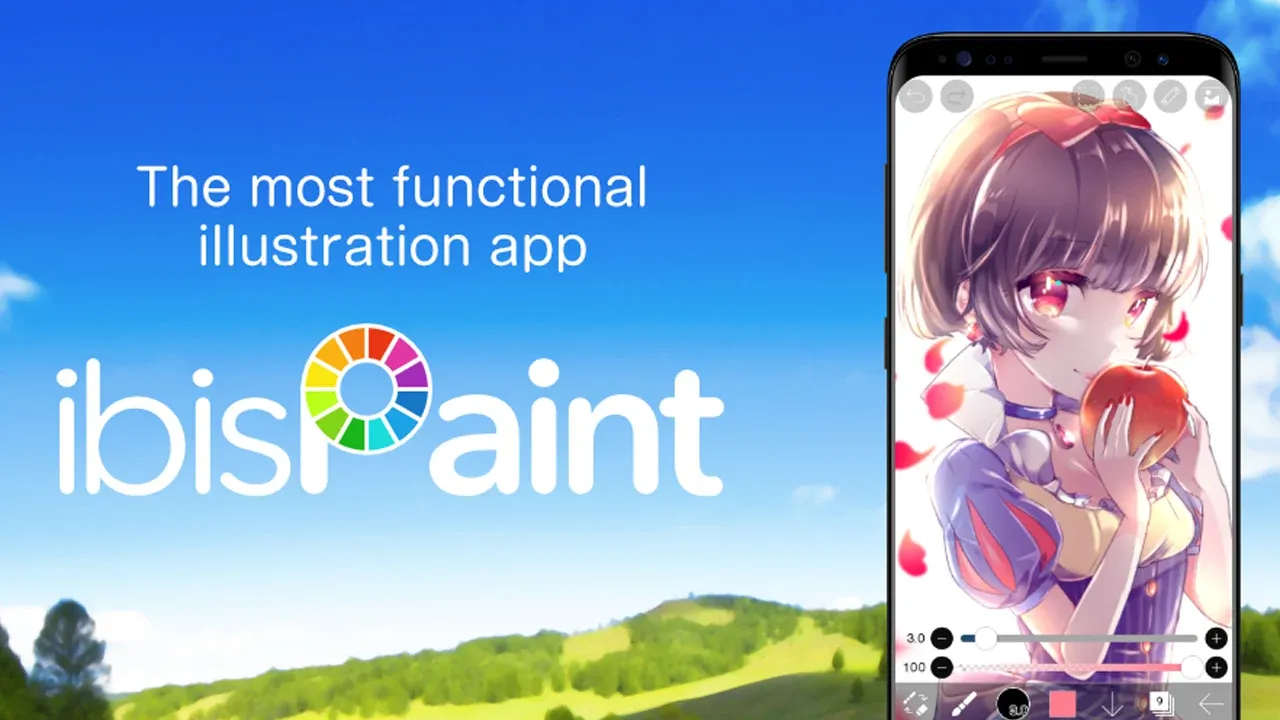 When you download a drawing app, you want to try various things on it. Ibis Paint X is an app that comes with countless features that will keep you engaged for a very long time. Since the app gets updated regularly, you will never run out of new things to do on it.
With more than 15,000 brushes and over 7,600 drawing materials, it is one of the most versatile and loaded drawing apps you will come across. It also offers users 80 filters, 27 blending modes, 46 screen tones, and more than 1000 fonts to choose from.
Sketchbook - The Best Drawing App for Professionals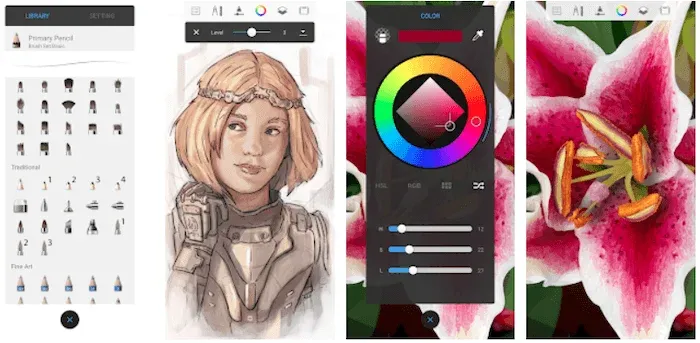 Professionals need an app that enables them to draw out images and makes it possible to show finished artwork to a client. From illustrators to graphic designers, this app works wonderfully for everybody who pursues creative arts professionally.
When you check out the numerous features available on the app, you become sure that it has been designed for professionals. The customizable tools make it further easy for artists to bring their vision to life.
Tayasui - The Best App for Making Sketches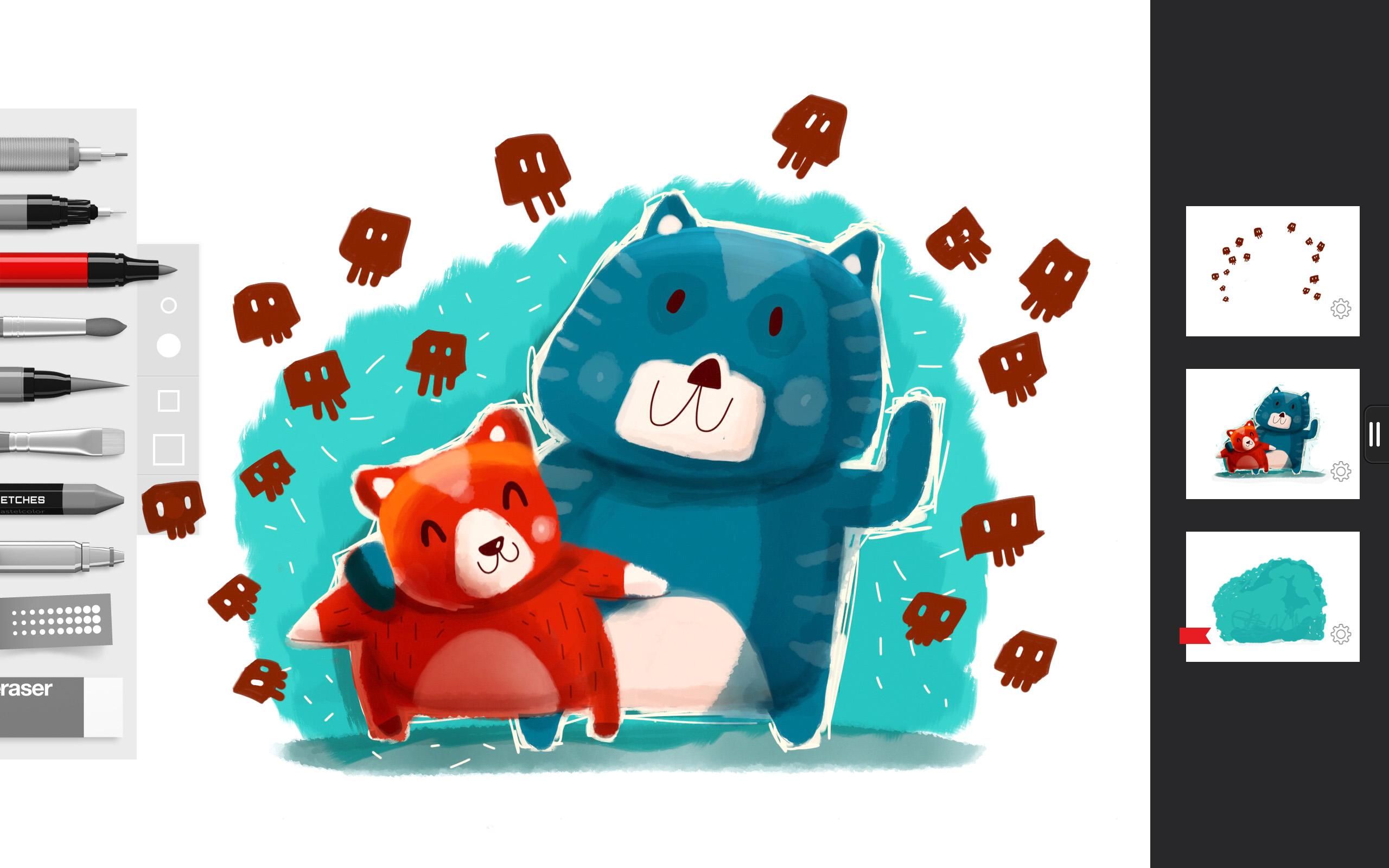 You will often see sketch artists sitting quietly on a bench in a park or at a food court in a mall, you know they are observing their surroundings and trying to create a sketch based on that. For many professional sketch artists, apps have replaced pen and paper.
When it comes to putting together a sketch on a smartphone, tablet, or any other smart device, Tayasui proves to be the best app. If you are not using digital devices or apps, you would be happy to know that this particular app has an interface that is designed to be user-friendly.
Drawing Desk - The Best Drawing App for Kids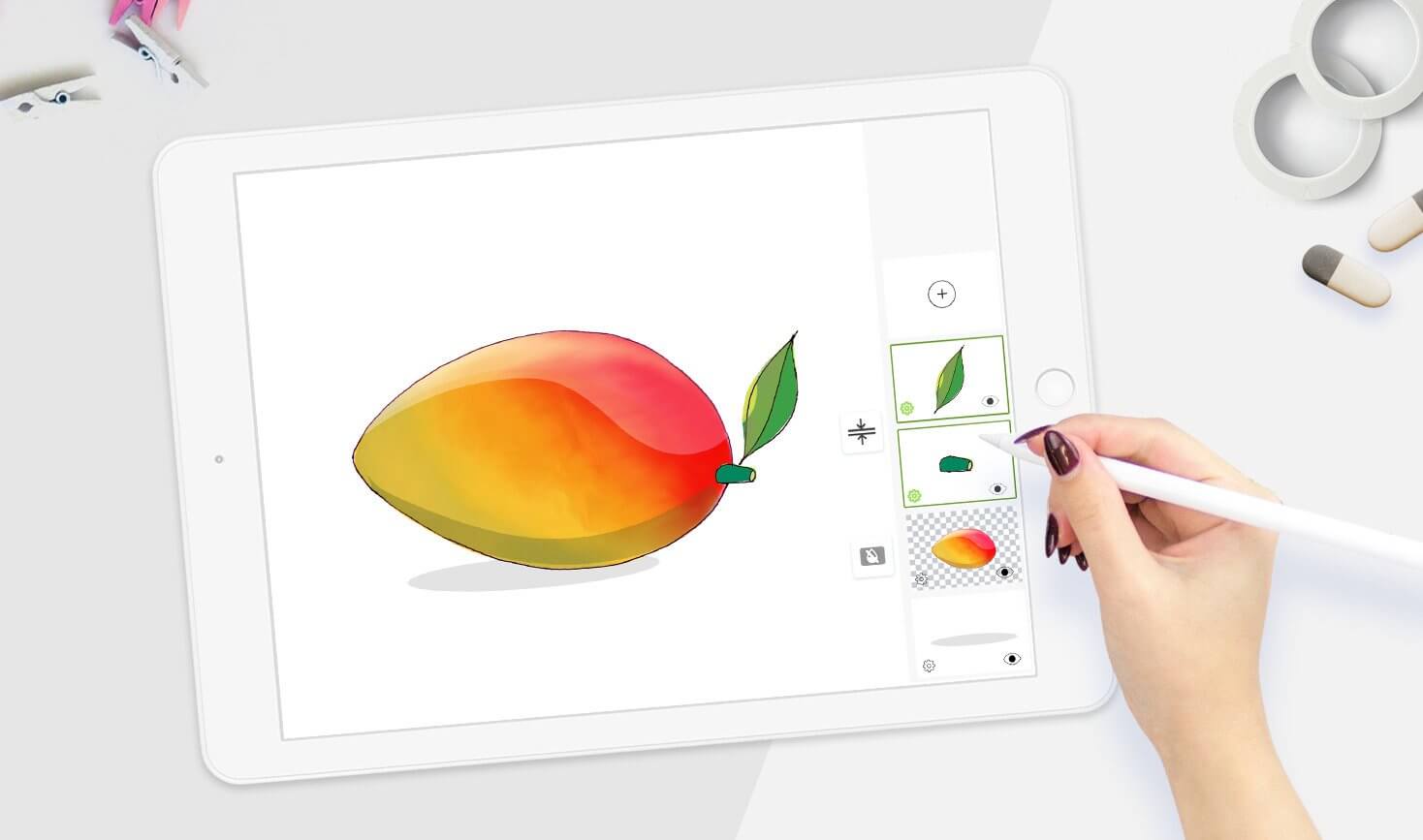 Drawing Desk is an interactive drawing app that helps children adopt a new hobby and contributes towards sharpening their creative abilities. There are many drawing-related games that kids would find highly interesting and amusing.
Besides drawing, kids can use this app for various other creative practices like doodling, painting, coloring, and sketching. They will also get to choose from a wide range of pencils, 3D brushes, watercolor brushes, and crayons.
Picsart Color - The Best Drawing App with Advanced Features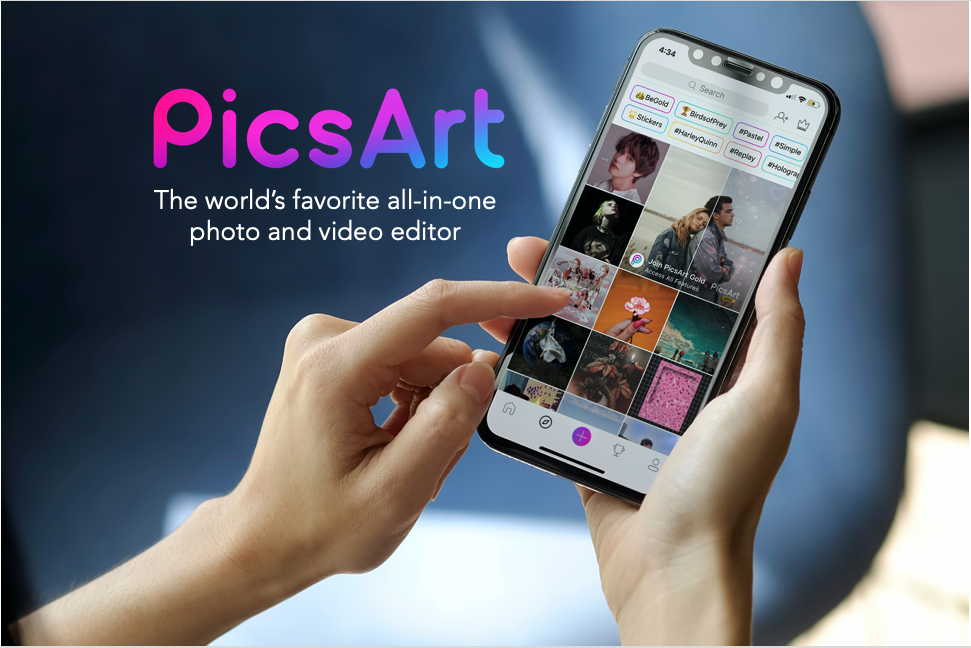 Since there are so many drawing apps to choose from, you are bound to get confused while figuring out which one to install. The one thing that helps you differentiate one drawing app from another is the features offered by them.
Picsart Color is an app that provides you with a wide range of advanced features. Apart from drawing colorful images, this is also a good app to learn more about the process of creating digital artwork.
MediBang Paint - The Best Drawing App Available for Free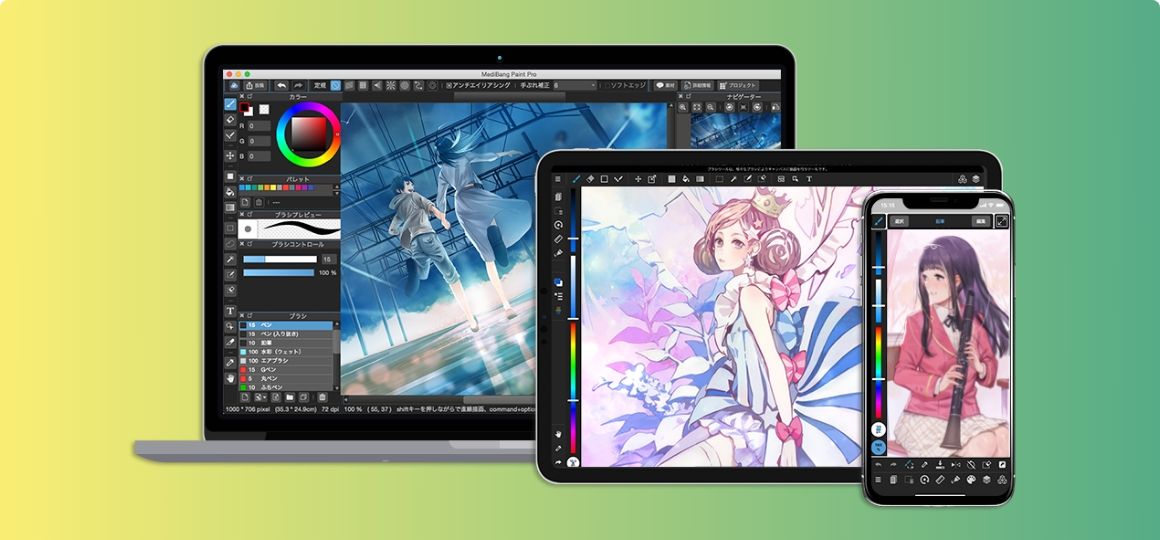 MediBang Paint offers a wide range of features that you can access for free. Despite being a free app, it doesn't force you to watch ads. Apart from an elaborate range of brushes, you get several pre-installed fonts.
The minimalist interface of this app makes it easy for everyone to use. You can expand the digital canvas of the app in a way that covers most of the screen. Whether you use a smartphone or a tablet, you will feel a sense of freedom while drawing or sketching different images on this app.
Clip Studio Paint - The Best Drawing App for Android Devices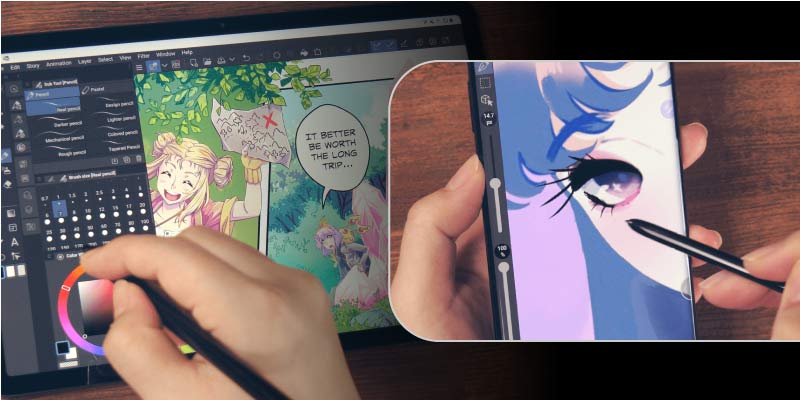 If you are using an Android device and want to install a drawing app, this would be the best option. Worldwide, Clip Studio Paint is used by more than 20 million users, which shows how useful or productive this app is.
Once you start using this app, you can access all of its apps for free for three months. The app features countless customizable tools, many of which are contributed by its users.
Conclusion
Before downloading a drawing app, you must think for a while and decide how you would like to use it on your smart device. You must keep your style and sensibilities in mind while choosing the right app to draw things.