Microsoft was working to make Skype for Business productive on any device and finally the company has announced that the Skype for Business app for the iOS devices such as iPhone, iPad, etc. is now available publicly. According to their official blog, the preview on iOS received a great response and Microsoft also ensured that the sign in problem that many users were facing with Lync 2013 on iOS 9 has been fixed.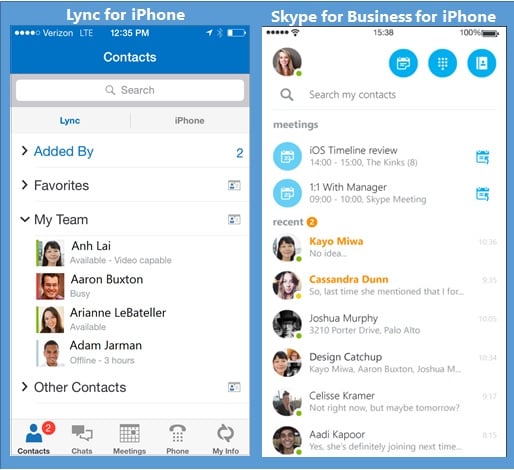 There is an updated dashboard in the Skype for Business iOS that shows upcoming meetings, contact search bar and most recent conversations in one place.  Users will be able to manage the calls in better way with larger buttons and full screen video. You can also take a look at the speaker's video and the content being shared at the same time.
The IT admins have the ability to configure multi-factor authentication for the Skype for Business iOS app with ADAL (Active Directory Authentication Library) based authentication. The app is now available in the iTunes store as a Universal app for all. So you can download it from there.
And the Skype for Business app will get updated automatically on the iPhones with Lync 2013. So, iPhone users with Lync 2013 do not need to download it manually. However, thing is different for iPad users with Lync 2013, they will have to download the app from the App store.
Source- Firstspot.com
Join our newsletter 🎉
Subscribe to our newsletter and never miss out on what's happening in the tech world. It's that simple.
Latest Tech News

Exclusive Tech Deals