X
Our Editorial Process
Each year more than 60 Million users visit Technobezz to solve a problem or research a product. Our goal is that everyone finds what they are looking for, and that is why we cover a variety of products, problems, and solutions on our website.

Writing an article that contains a lot of valuable information may seem simple. But when the article is written, the story doesn't end. We are constantly updating the content so that you can always get up-to-date and accurate information.
---
Technobezz's Editorial Guidelines
Gmail can be regarded as one of the best email services. Most people like the simple design, reliability, and capacity of Gmail. In addition, by registering a Gmail address, you get the option, with the same username and password, to use the other Google services: YouTube, Google Calendar, Google Docs, and many others.
One helpful feature is that Gmail can inform you about new emails in the form of pop-up messages on the desktop. You can select the type of emails displayed on your desktop if notifications are enabled. This guide will show you how to display Gmail notifications on a desktop.
You may also read: How To Block Emails From Unwanted Senders In Gmail.
How To Show Gmail Notifications On A Desktop
Gmail notifications for the desktop display as a pop-up when you receive a new email or chat message.
Thus, even if the Gmail page does not open, you will always know if someone wants to contact you.
In the settings, you can adjust what kind of notifications you would like to see (chat\emails).
Alerts messages in the chat are disabled by default, but you can enable them in your Gmail settings.
Here's what you need to do: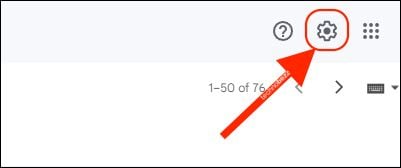 Next, click See all settings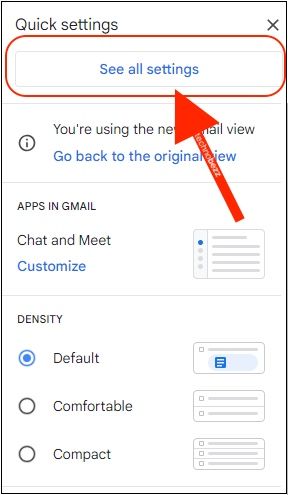 Scroll down to find Desktop notifications
You can enable notifications for any messages that arrive in your inbox or choose to be notified only when an important email comes to your Gmail inbox.
Choose what you find suitable.
In addition, you can choose the email notification sound.

After you choose the right setting, click on "Save changes."
Note! If you don't see the notifications on your desktop, you should check the following:
– If you are using Google Chrome, make sure that under content settings, displaying notifications is allowed.
– If you are using Windows 10, ensure the Quiet Hours feature is disabled.
You may also read: How To Create Folder In Gmail.
Was this article helpful?
This helps us improve our website.