Though Samsung Galaxy S5 is a feature-packed smart phone, but it missed FM tuner which is used as a conventional radio tuner. Samsung tried to fulfill it with its new feature Samsung Radio. But this service is different in many ways from the FM tuner, and also you cannot play your preferred stations and playlists using the famous Milk Music app. Samsung Radio is a streaming service which needs wifi or mobile data if you want to listen to music.
Milk Music allows the Samsung Galaxy S5 owners to play the music based upon the factors like release date or popularity. Also there are some other facilities like your listening preference will be saved in your Samsung account as it sync with your Samsung account. So you can access them anywhere and anytime.
See also- How To Create My Stations In Milk Music On Samsung Galaxy S5
Steps

to

set

up

Milk

Music

on

Samsung

Galaxy

S5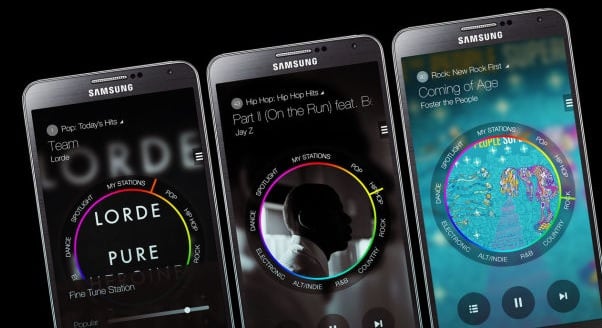 Here is a simple process to set up Milk Music on Samsung Galaxy S5. If you do not have this app, first download it on your Galaxy S5 and then install the same. Milk Music is a free app. After you have installed the app, follow the steps:
> Tap the Apps icon from the Home screen of your Galaxy S5.
> Navigate to Milk Music app and tap it.
> If this is the first time you are using Milk Music app, you need to accept its Privacy policy and Terms and conditions.
> When the app is running, launch dial by tapping on the screen.
> Drag your finger to the outer dial where the genres names are located and choose a genre. You can also tap on the genre itself.
> After selecting a genre, the music will start playing. At the bottom of the screen buttons are there and using those you can skip a music track or can pause tracks.
> To customize the dial, tap the Action bar icon which is located at the upper-right side on the screen.
Now you can create My Stations in Milk Music. To know how to create my station in this app, read our post on how to create my stations in Milk Music.
Join our newsletter 🎉
Subscribe to our newsletter and never miss out on what's happening in the tech world. It's that simple.
Latest Tech News

Exclusive Tech Deals