People are becoming more inclined to the larger slate which is pulling down the sales of the smaller-sized slates. And this is the reason the manufacturer are coming out with larger slate day by day. According to news released in Netherland, Samsung is working on a 10-inch Galaxy Tab 5 slate. Apple has also declared that they are going to introduce a 12-inch iPad pro slab and Sony will start working very soon on a 12-inch tablet this year. So the slate is going large with introduction of new version.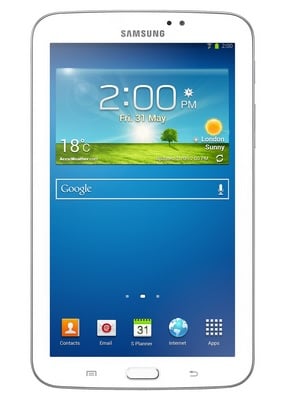 The fact that Samsung is working on a 10-inch Galaxy Tab 5 slate came into light from Zauba, the site which keeps the updates of imported and exported things in India. It is clear from the Zauba site that Samsung SM-T555 was imported to India on December 22 for research and Development. It is valued 354$, and this is not for retail sale. The very next-day Samsung brought the 7-inch Galaxy tab SM-T116 into India on testing purposes and this will be cracked after the testing is done. This SM-T116 is an entry level slab with 1.2GHz speadtrum SC8830 and 1GB RAM.
All are very eager to know that this 10-inch slab will belong to which tab. If the model numbers of Galaxy tab 4 is compared, then the models are SM-T530 (Wi-Fi), SM-T531 (3G and Wi-fi), and SM-T535 (3G, 4G and Wi-fi). This tab was brought in May, 2014. We can be quite sure from the comparison that this model SM-T555 is a Galaxy tab 5. So Samsung is working on a 10-inch Galaxy Tab 5 slate that is coming with Android 5 (Lollipop) and the Snapdragon 410 with 64 bit processing capacity.
Join our newsletter 🎉
Subscribe to our newsletter and never miss out on what's happening in the tech world. It's that simple.
Latest Tech News

Exclusive Tech Deals