The owners of the Samsung Galaxy S5 smartphone, are certainly not impressed with the Android 5.0 Lollipop update. Those who upgraded their phones with this update, mostly experienced many different issues.
The update brings many performance improvements and new interesting features. Soon after the update has been released, which happened several months ago, Samsung Galaxy S5 users reported different kinds of bugs. Poor battery life, overheating functionality issues with heart rate sensor, and frequent app crashes are just some of them. At some point, the South Korean company decided to pause the update in some European regions.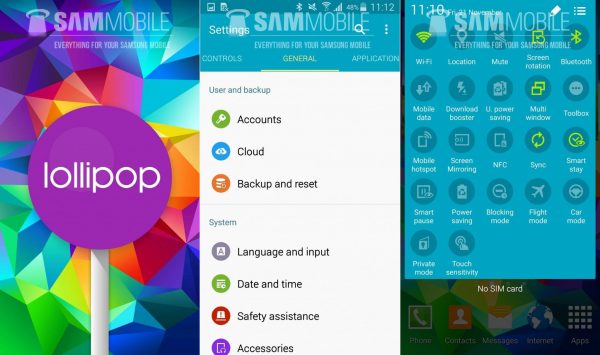 Many users have complained about the bugs caused by the Android 5.0 Lollipop update on social networks, including Facebook and Twitter. One of the users said he experienced many different issues, such as Wi-Fi changing networks, issues with heart rate monitor light, and battery drain. The other user asked when the 5.0.1 update is coming out, since he had nothing but problems with the device.
See also: Accessibility Features In Android 5.0 Lollipop
The answer came from Samsung Mobile UK, and it was shared on Twitter. At first they suggested factory settings, because it can help the software to merge on the device. When one of the users said he already tried everything, Samsung Mobile UK added: "Our engineers are currently sending out micro updates to help resolve any issues caused by the update. Thanks for your patience." They also said: "Check your device for further software updates!"
Hopefully, the micro updates will fix these issues, and all Samsung Galaxy S5 users will be able to experience all the performance improvements and new features that Android Lollipop brings, because they are fun and enjoyable.

Join our newsletter 🎉
Subscribe to our newsletter and never miss out on what's happening in the tech world. It's that simple.
Latest Tech News

Exclusive Tech Deals