The Samsung Galaxy Note Edge Is a Limited Edition Device. Only 1 Million Units Will Be Shipped, Says Samsung
Only now we realized why Samsung wanted to release its Galaxy Note 4 earlier than their scheduled date. And while the Galaxy Note Edge wasn't mentioned anywhere during the announcement of the release date of Note 4. We are definitely getting some more pictures in our mind. And those images tell us that the Galaxy Note Edge might be the reason.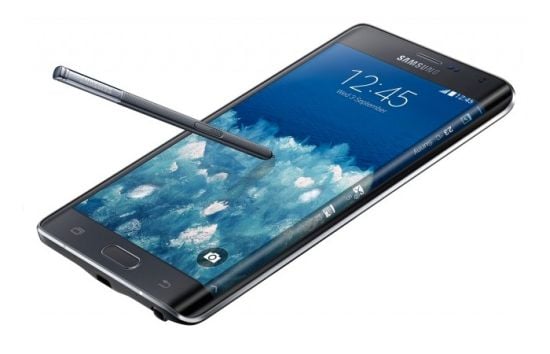 Today, Samsung held a press conference in their homeland, South Korea, and made it official that the Galaxy Note 4 will be launched by this Friday. But that will happen in Korea, and other markets will have to wait for as long as until October 17th, which is the official launch date of Note 4 in the US.
Read – Samsung Announces The Availability of Galaxy Note 4
And regarding the Galaxy Note Edge, Samsung announced that it is a technology intensive, limited concept edition device that will be shipped in limited quantities. And those shipments will take place on different dates according to different countries, and some might even have to wait until next year to receive it. They also mentioned that this edgy device will be more expensive than other Galaxy Note devices, which was expected.
Around 10 days ago, Hyundai Securities commented that Samsung will be shipping only 1 million units of Galaxy Note Edge around the world. Along with that, there will be a new emerging model named the Galaxy Note 4s.
While Samsung had previously mentioned that the users will surely have a hard time to get adapted to the curved screen, just like what they are facing to manufacture it. The curved screen technology is surely complex, but there is one question that we need to ask the consumers. Do we really need it?
Comment below and let us know.
via G for Games
Join our newsletter 🎉
Subscribe to our newsletter and never miss out on what's happening in the tech world. It's that simple.
Latest Tech News

Exclusive Tech Deals