Internet Explorer users are often faced with a request to restart the browser. This issue can appear because of the many reasons, during the installation of add-ons and extensions or changes in settings. In this case, it is often enough to simply close the browser and open it again by clicking on the icon. But if the Internet Explorer can't be closed, everything can be much more difficult. We will show you how to restart Internet Explorer.
You may also read: How To Add Google Search Engine In Internet Explorer
How To Restart Internet Explorer
If the browser freezes, to close it and re-open it, you can use Task Manager.
This tool can be opened in several ways.
Just click on the taskbar with the right mouse button and you will see Task Manager in the opened menu.
In the Task Manager window, you will see a list of all the processes that are running on your computer. Task Manager window contains a list of the processes that are active at the moment. Choose from the list the name of the browser and click on it. Typically, a web browser is located in the Processes tab.
If the Internet Explorer has any errors, near the browser will be the appropriate status. It usually will be – "not responding". You should close it by clicking on End Task button. When you expand Internet Explorer, you will see that you can also close each opened tab separately.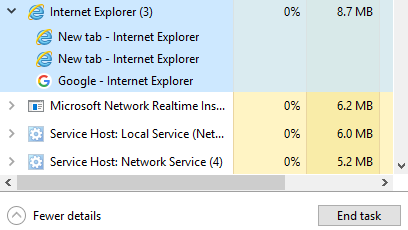 Other processes should not be touched, especially if you do not know what they are. If you working with Task Manager it is recommended to be careful and accurate, since the execution of any running process can cause a failure of the system.
To re-open the browser, you need to click twice on its icon with the left mouse button. This advice is relevant if you created a shortcut of a browser on your desktop. If you didn't, you need to go to the search field on the left side of the taskbar and type "Internet Explorer" and open the browser from the search result.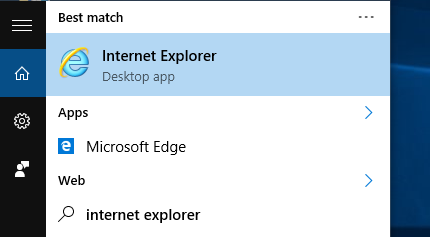 It is no doubt that there is another, the more radical way. To restart Internet Explorer, you must restart Windows OS. However, this is suitable, especially if you have problems not just with the browser but also with the computer's work.
Image Source: www.thewindowsbulletin.com
You may also read: How To Enable Javascript In Opera Browser