In every browser, including the Opera, users can be bothered with tons of annoying pop-ups. No matter it is a banner or pop-up ad, a good or the bad website, all users hate this, and it is understandable that many new or even the average users are wondering how can they stop the pop-ups. If you decide to remove the ads in Opera browser, the most simple and reliable way is to install an extension from "Opera add-ons". This guide will show you how to remove the ads in Opera browser.
You also may read: How To Enable Turbo Mode In Opera
How To Remove The Ads In Opera Browser
In Opera browser, it is possible to disable the ads and to remove them completely. And to make this happen,  you can use a special extension for ad blocking – "AdBlock", and if you want to know how to install and use it, just follow the instructions:
Open your browser, then click on the Menu icon located in the upper-left corner of the browser. In the popup menu, choose "Get extensions".
The "Opera Add-ons" page will open. As you can see, there is quite a large number of extensions, and to find the right, use the search (in the upper right corner). Type in the search bar the name of the required extension – "AdBlock".
In the search results, click on the extension "AdBlock".
Next, click on "Add to Opera", and then the installation of the extension will start.

After the installation is complete, you will see "Installing AdBlock…done" screen.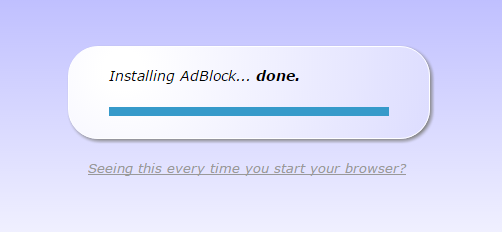 Then you will be redirected to a page where you can make a donation in favor of the developer of the extension.
To check how AdBlock works, go to the site with a lot of advertising, and you will see a nice clean site.
Also, after the installation of the extension, in the upper right corner you will see the AdBlock icon. By clicking on it, you can adjust the settings, see the number of blocked ads on the page, or stop AdBlock.
Image Source: www.wallpaperscraft.com
You may also read: How To Re-Open Recently Closed Tab In Opera