X
Our Editorial Process
Each year more than 60 Million users visit Technobezz to solve a problem or research a product. Our goal is that everyone finds what they are looking for, and that is why we cover a variety of products, problems, and solutions on our website.

Writing an article that contains a lot of valuable information may seem simple. But when the article is written, the story doesn't end. We are constantly updating the content so that you can always get up-to-date and accurate information.
---
Technobezz's Editorial Guidelines
The PS4 controller usually flashes white only when the controller fails to connect to the console or when its battery is about to die.
PS4 controller flashing white – Ways to fix it
The white light indicates one of two things:
The battery of the controller will drain completely pretty soon
The controller failed to connect to the PlayStation 4
Here are the things you can try:
Connect the controller to the console using a USB cable
If the controller's battery is empty, connect it to the console using the USB cable and let it charge. But make sure the console is switched on. Rest mode is fine as well. After a couple of minutes, the controller should stop flashing white.
Press a combination of buttons on the controller
Here's a simple trick that helped many users eliminate the issue.
Do not turn off the console.
Take the controller and press the Share button and the PS button simultaneously.
Keep holding both buttons for a couple of seconds
Release the buttons
Now try using the controller.
Reset your PS4 controller
Consider resetting your PS4 controller. Follow the steps below:
Find the reset button on the back of the controller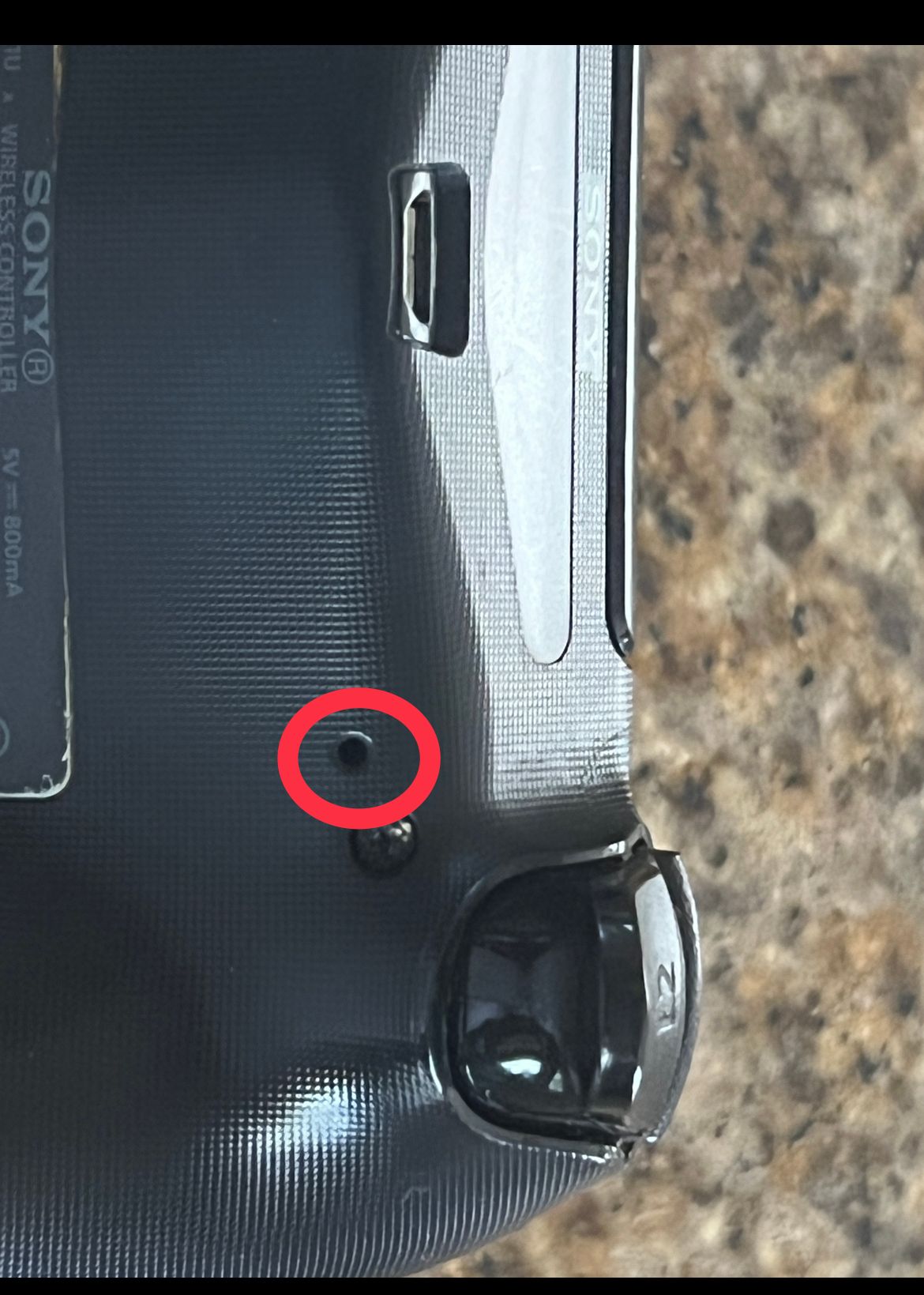 You can use a SIM card opener or a paperclip to push the button
Press and hold this button for 10 seconds.
Now connect your PS4 controller to the console.
Reset your PS4
The next thing that can fix the issue is resetting your PS4 console. Do the following:
Hold the power off button for about 10 seconds to turn off your PS4
Next, remove the power cord and wait for a couple of minutes
plug the cord back in
Turn on your PS4
Connect your controller to the console via the USB cable.
Then, press the PlayStation button on the controller.
Get a new USB cable.
Consider using another USB cable. If you have another USB cable, plug it into the PS4, then reconnect your controller.
Was this article helpful?
This helps us improve our website.