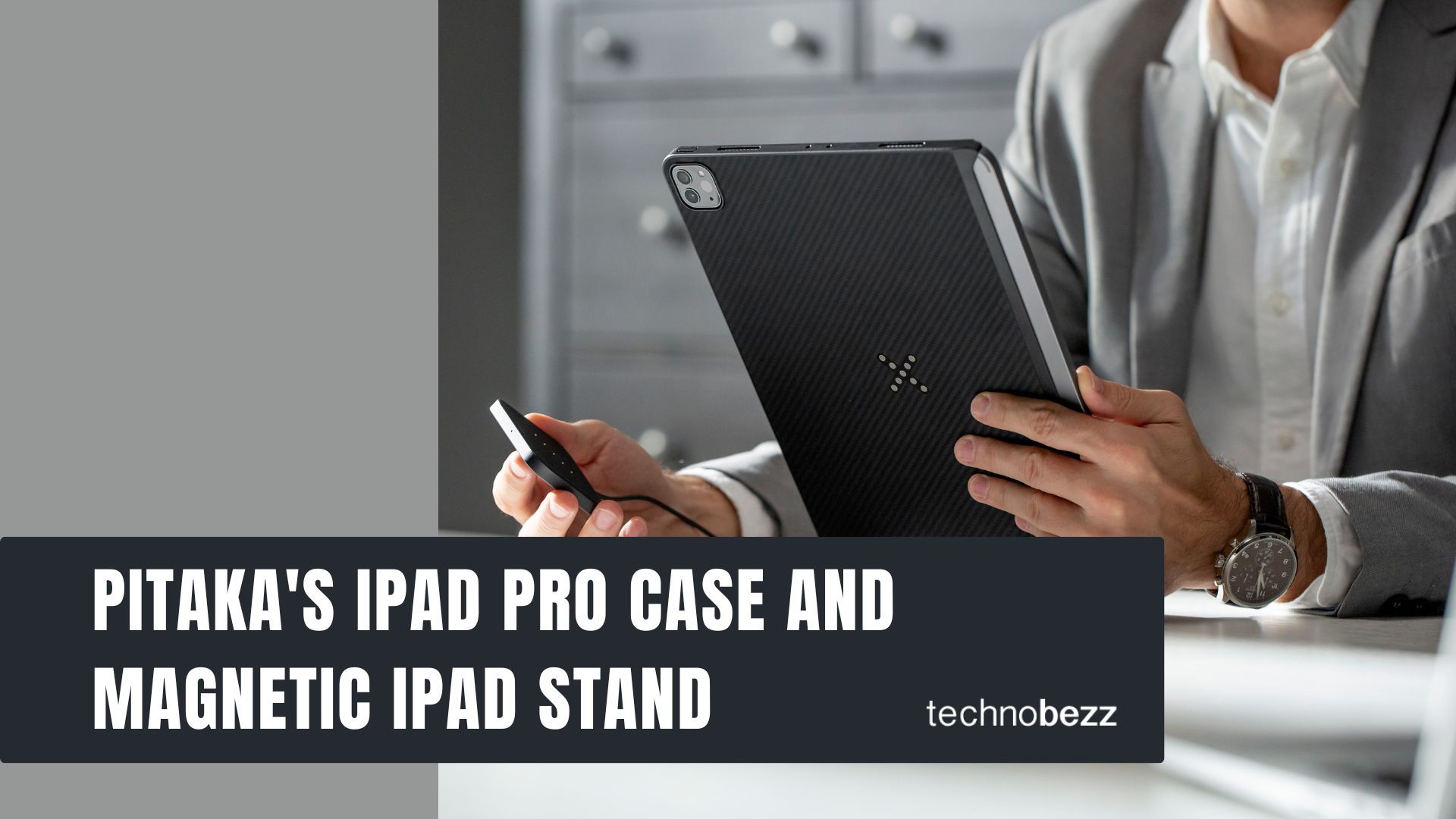 PITAKA's iPad Pro Case and Magnetic iPad Stand (Gives You A MagSafe-like Charging Experience)
This article was sponsored
The world's first iPad Magnetic Ecosystem—PitaFlow for tablets
Some people work at their desks for 8 hours at a time. At the same time, others spend their working hours moving about in different places, from the office desk to the business hall for a presentation. The next station could be meeting with potential clients.
A powerful mobile device like the iPad Pro is an ideal tool for high-mobility people—the device simultaneously functions as a desktop computer and a mobile PC. For a better experience using an iPad Pro, you need supported accessories that can be connected and integrated into different scenarios, the perfect example being the PitaFlow for Tablets from PITAKA.
What is PitaFlow for Tablets?
The Apple ecosystem is one of the reasons why people love Apple products. It allows you to switch between Apple devices with the same user experience and services inside. Similarly, PITAKA offers the PitaFlow for Tablets, which is claimed to be the world's first iPad Magnetic Ecosystem. The system lets you effortlessly switch between different situations. The ecosystem contains the MagEZ Case Pro, MagEZ Charging Stand, MagEZ Folio 2, and Flipbook Case.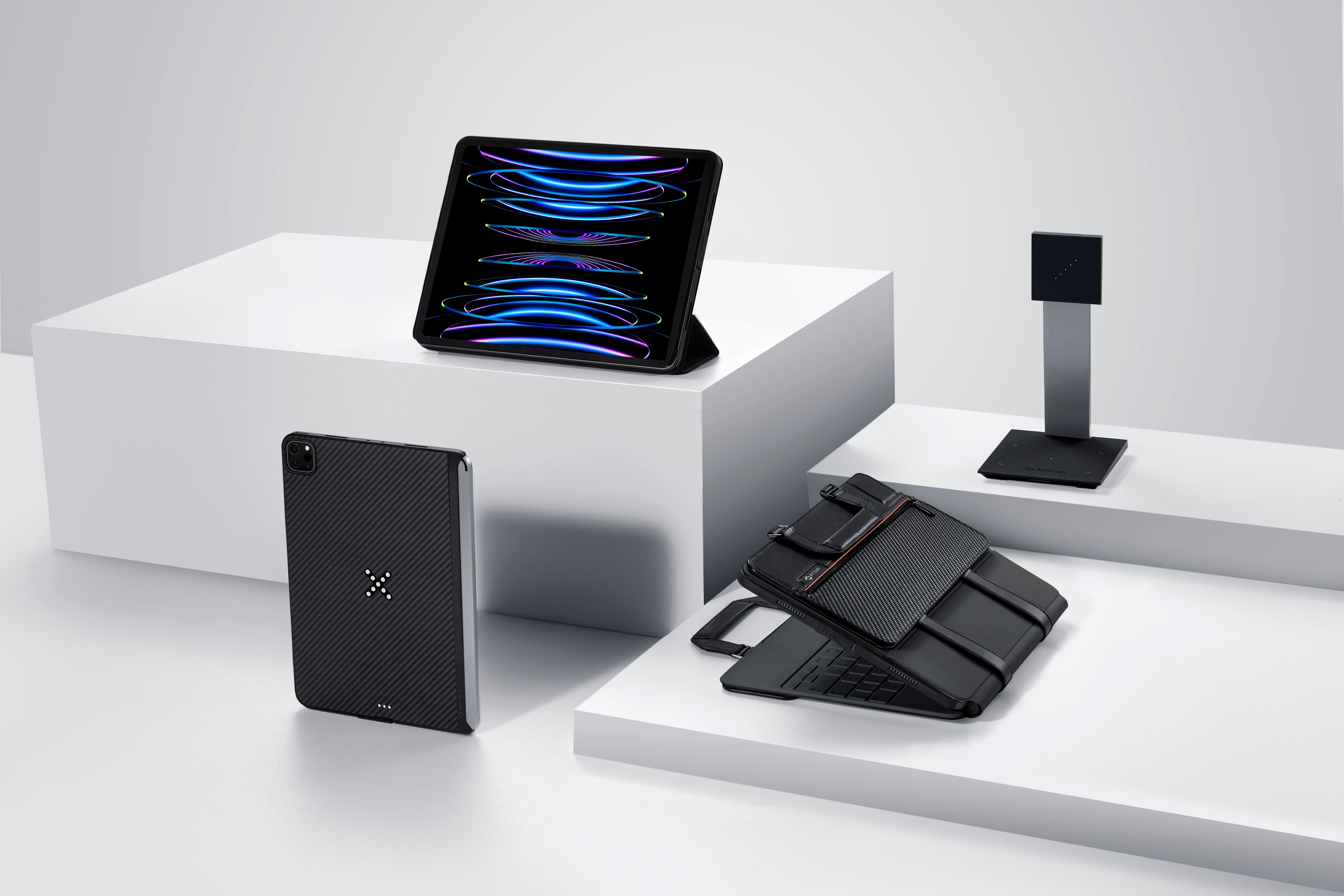 iPad Pro as a desktop computer
You need a stand, keyboard, and mouse to set up your iPad Pro as a desktop computer. For a stand, PITAKA has a MagEZ Charging Stand that is specially designed for MagEZ Case Pro for iPad.
MagEZ Case Pro for iPad
With your MagEZ Case Pro on, you can firmly attach your iPad Pro to the stand and charge it. The raised-mount design of the stand turns your tablet into a monitor or a second screen at a comfortable eye level.
If you have owned the MagEZ Case 2 before, you'll realize that the features of the Case Pro are quite similar to it with some upgrades. Both the Case 2 and Pro are made of Aramid Fiber & Fusion Weaving™ and have the same stylish, ultra-slim and lightweight design.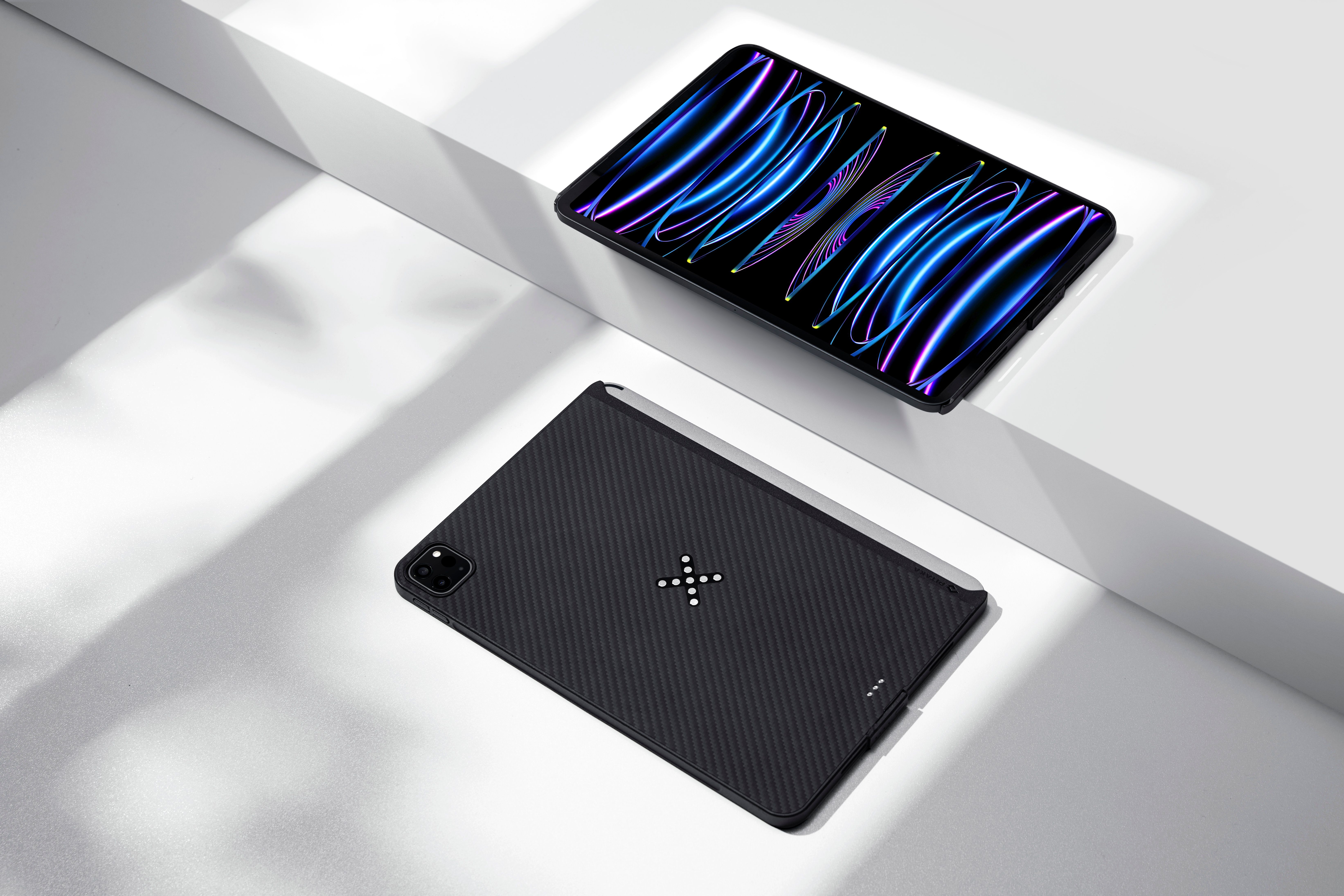 What makes the MagEZ Case Pro stand out from its predecessor is the wireless charging functionality. The Case Pro lets you charge the iPad through the metal terminal of MagEZ Charging Stand with just a simple snap. You don't need to remove the case or be bothered with a charging cable plugged into the type C port. You will not find this feature available on any MagSafe case for tablets on the market today.
Since you might not use the type C port very often, the three-sided design of MagEZ Case Pro includes the type C port cover. It will protect the port from dust and dirt when not in use.
The MagEZ Case Pro is available in 11-inch and 12.9-inch, and colors include black/grey (Twill), black/blue (Twill), overture, rhapsody and white. It is also fully compatible with the Apple Magic keyboard with a smooth textured surface allowing a comfortable grip.
MagEZ Charging Stand
Another exciting feature of the MagEZ Charging Stand is the wireless charging base. You can fill up the battery of your Qi-enabled mobile or earbuds with speeds of up to 15W (iPhone 7.5W/earbuds 5W).
The Adjustable strong magnetic attachment is impressive and sturdy enough to hold a tablet up to 2.2 lbs (1kg), and switching between landscape and portrait modes is not a problem at all. Its ergonomic design lets you rotate the iPad at 360 degrees and tilt forward 32.5° & backward -5°. The design is ergonomic and minimalist with a modern aesthetic look, thanks to luxurious materials like zinc alloy, Aluminum alloy, and aramid fiber.
iPad Pro as an on-the-go device
If you need to get out of the office for a meeting or to work outside, grab the iPad from the MagEZ Charging Stand with one hand, put it on MagEZ Folio, and go. You don't necessarily need to remove the MagEZ Case Pro from the iPad.
MagEZ Folio 2
In addition to the case protector, MagEz Folio 2 is one of the must-have accessories for your iPad Pro. It will also complete your PitaFlow ecosystem.
Apple created the iPad for mobile productivity purposes. Whether you hold it with your hand or put it in the bag, carrying a tablet is more convenient than carrying a laptop. What the iPad Pro cannot do is stand on a variety of surfaces on its own, that is why you need a MagEZ Folio 2. It is the upgraded version of MagEZ Folio.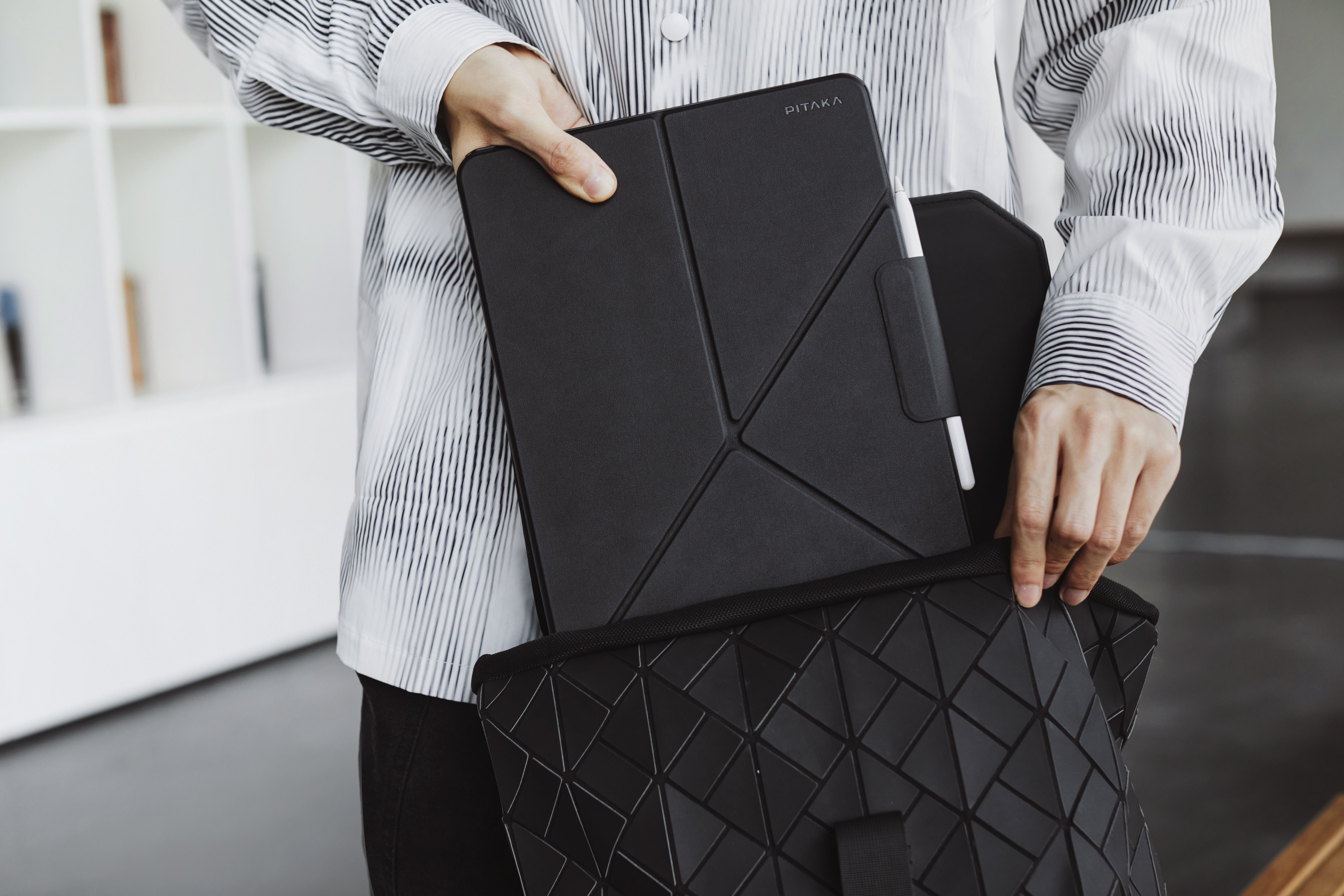 Now, what are the differences? The slim tri-fold cover of MagEZ Folio allows the tablet to stand in 2 different landscape angles, but the super lightweight multi-angle MagEZ Folio 2 can do more. It is designed to switch between landscape and portrait modes easily.
You don't have to worry about where to put the Apple Pencil when not in use. The Folio 2 has a built-in strap to magnetically secure the pencil from falling. You can fold the strap into the back while sketching to keep the Folio 2 minimalistic and sleek.
The MagEZ Folio 2 is made of premium PU leather and microfiber, weighing only 325 g and 245 g (12.9" & 11"). Folio 2 will be magnetically attached to the iPad Pro without a case. However, if you already have MagEZ Case 2 or MagEZ Case Pro attached to your iPad Pro, you don't need to remove it because the Folio 2 also works with those Cases.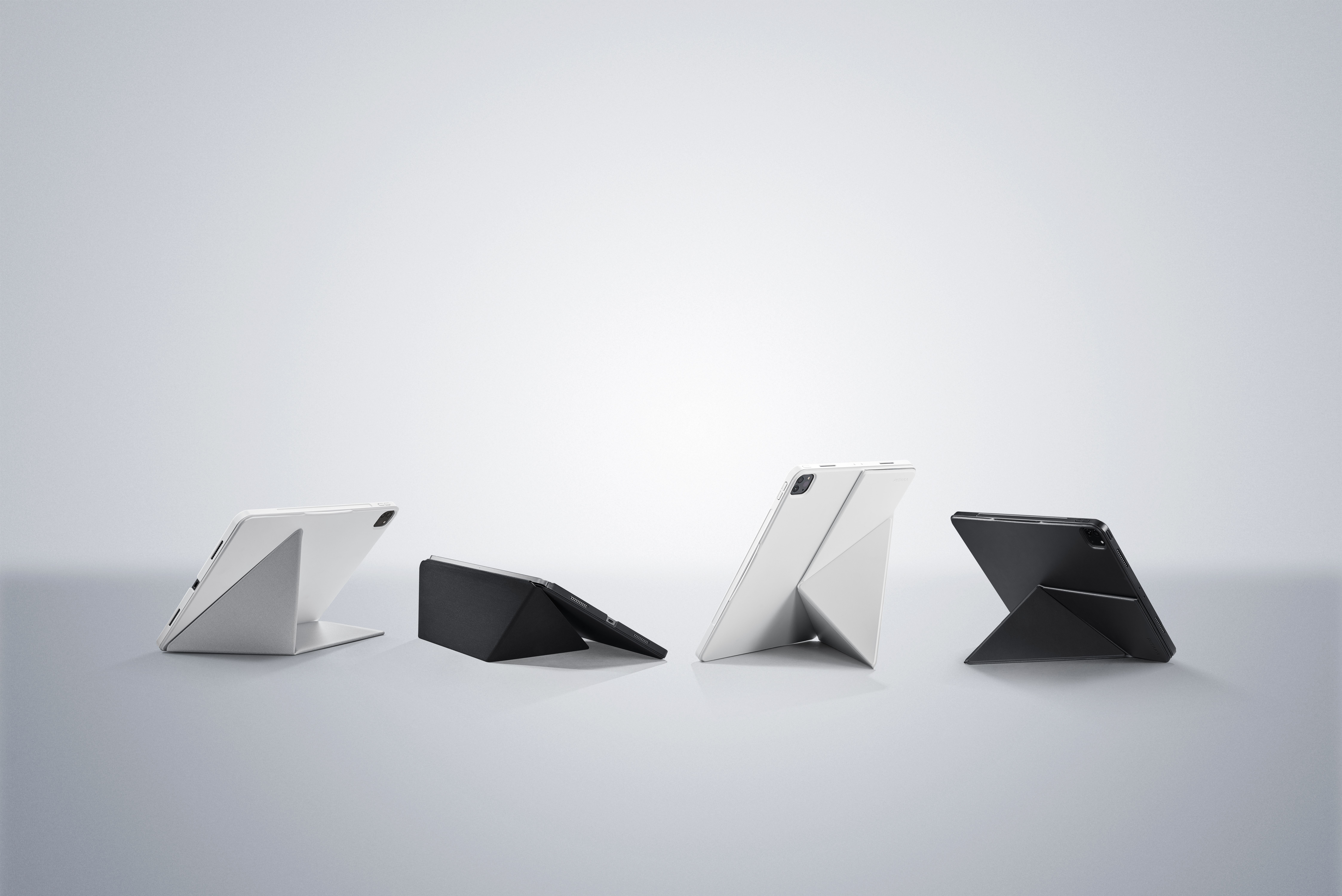 Flipbook Case
If you always need to bring a magic keyboard with your iPad, the Flipbook Case will be more convenient for you. It has more features than the MagEZ Folio. Quickly open the Flipbook Case, where your iPad and the magic keyboard will be ready to help complete your work. Whenever you are done, snap shut the case and go. Besides making the suit easy to carry, the handlers give it a business style.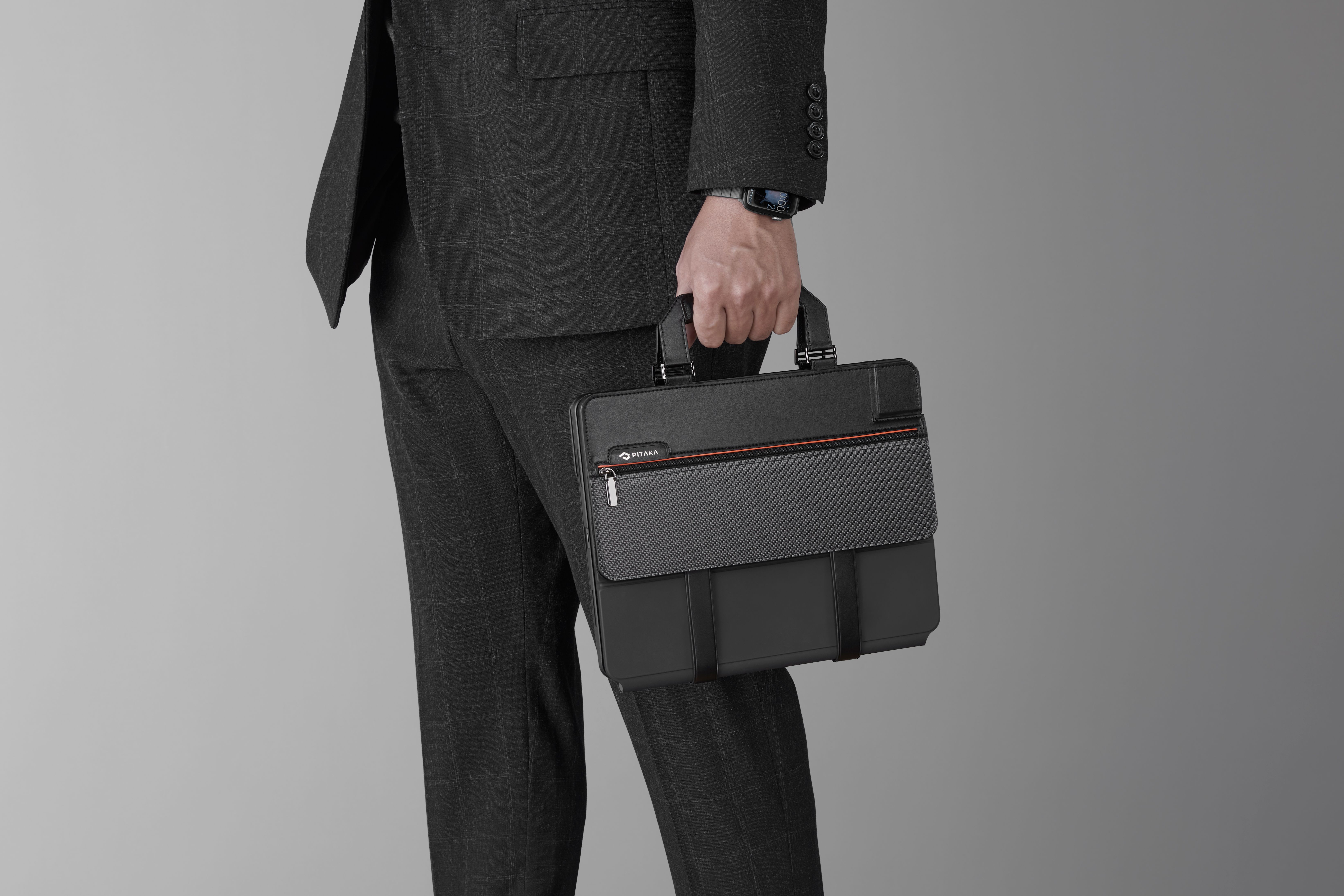 The Flipbook case is designed to look elegant but can store extra items without adding bulk. The small pocket outside the case can even be used to store your iPhone or business cards. The combination of Carbitex OmniFlex carbon fiber and premium leather gives the Flipbook case a luxurious touch. Available in two color options (black or white), you can get this accessory for only $89.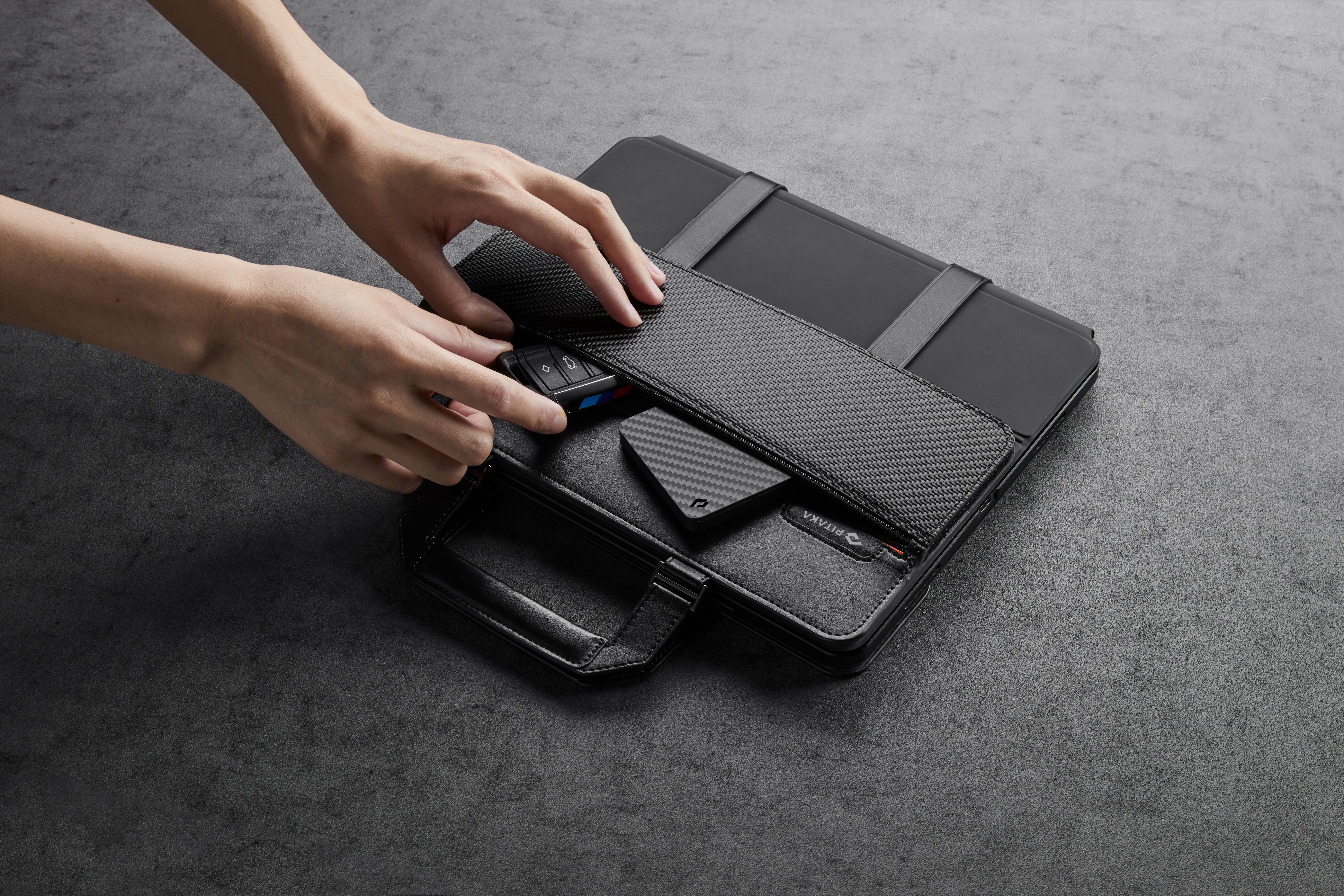 Where to get PiTaFlow for Tablets?
To learn more about their products, visit their official website or the Pitaka store at Amazon. You can also connect with them on their social media accounts.
Instagram: @ipitaka.global
Twitter: @PitakaGallery
Facebook: @ipitaka
YouTube: PITAKA
Join our newsletter 🎉
Subscribe to our newsletter and never miss out on what's happening in the tech world. It's that simple.
Latest Tech News

Exclusive Tech Deals