PITAKA's MagEZ Case 3 for Samsung Galaxy S23 series
If you recently bought a brand new Samsung Galaxy S23 series, it is time to search for a protective case. Finding the perfect case will take some shopping around.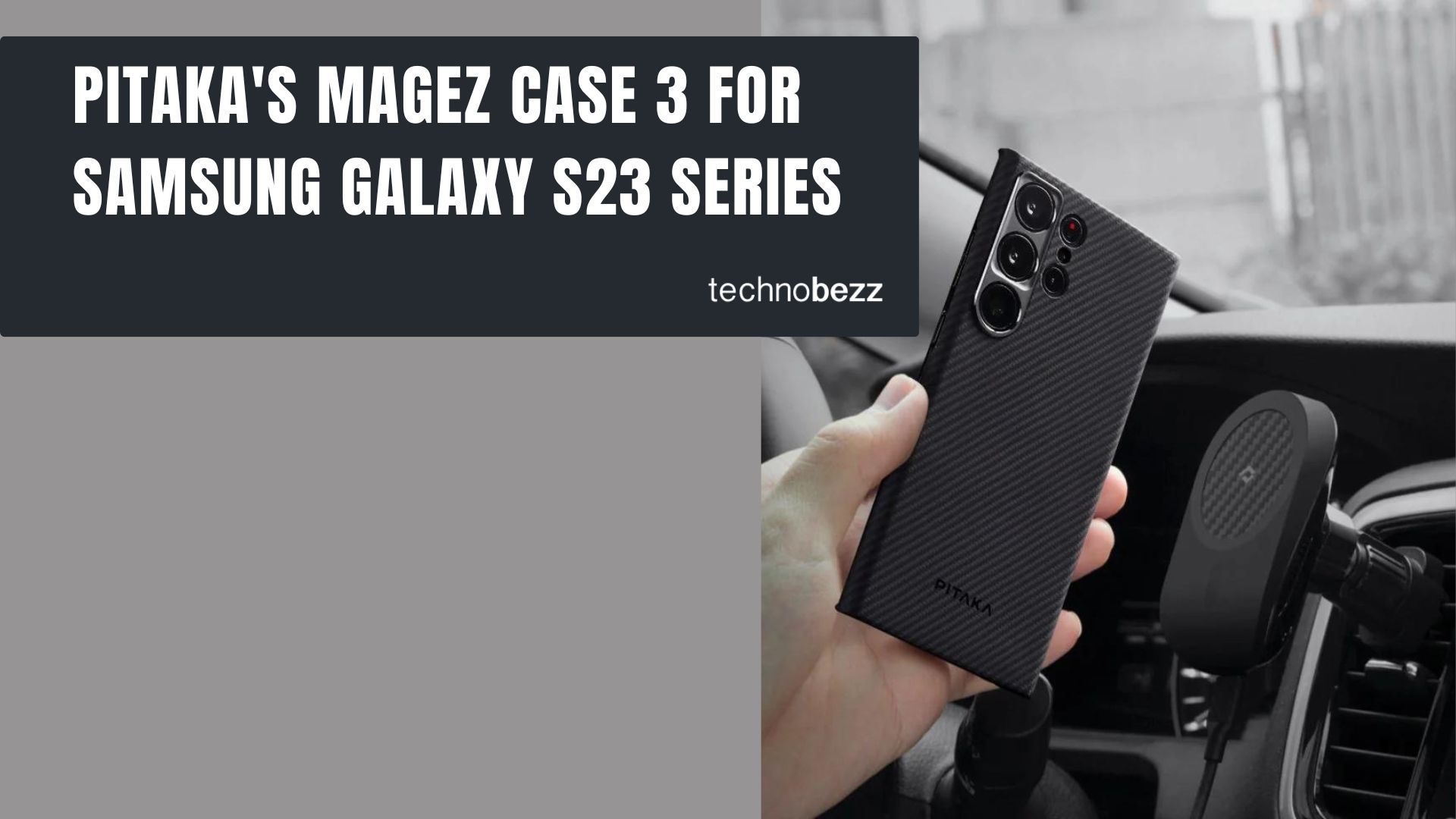 If you recently bought a brand new Samsung Galaxy S23 series, it is time to search for a protective case. Finding the perfect case will take some shopping around.
On the one hand, you may want a super durable case that can protect your phone from daily scratches. But you also want to avoid getting something that is bulky and unattractive.
Well, your search is over! Check out the MagEZ Case 3. The thinnest and lightest case from PITAKA that is specially designed for your Samsung Galaxy S23.
MagEZ Case 3 For Samsung Galaxy S23 Series
Technology trends change annually. People now tend to love thinner devices; the slimmer, the better. Consumers love the sleek look that these devices provide, whether a slim laptop or phone. The same goes for the phone case. You can now have a protective case for your device without losing that slim and sleek design.
Let's talk about design
There are some essential features you should consider when looking for a case for your phone: the appearance, the material, and the cutouts. We mainly focus on appearance and material but oftentimes compromise on the cutouts. You might find a nice case, but the lousy cutout frustrates you when trying to plug in the charger or access your phone's button.
You no longer have to settle for lousy cutouts with the MagEZ case series. A half-pack cutting design on the curving sides is designed to give you easy access to each button and screen gesture. On the back, raised camera rings can prevent the lenses from scratching. In addition, the skin-friendly 3D grip technology gives you the experience of holding a bare phone.
Magsafe capability lets you attach your phone magnetically to MagSafe car mounts and chargers. Their MagSafe slimboard technique allows the case to remain thin. The 0.95 mm thickness and 22.5 g (S23+ case) and 21.8g (S23 Ultra case) weight make them the slimmest and lightest magsafe case on the market, which gives you a case-less feel for your phone.
Does MagEZ Case 3 protect your phone?
When it comes to a protective case, the design alone is not enough. It has to be durable as well. Therefore, the material matters.
What material can make it thin, lightweight, and can give your phone long-lasting protection? One of them is a Synthetic man-made fiber called Aramid fiber. This fiber is the main component used for MagEZ Case 3.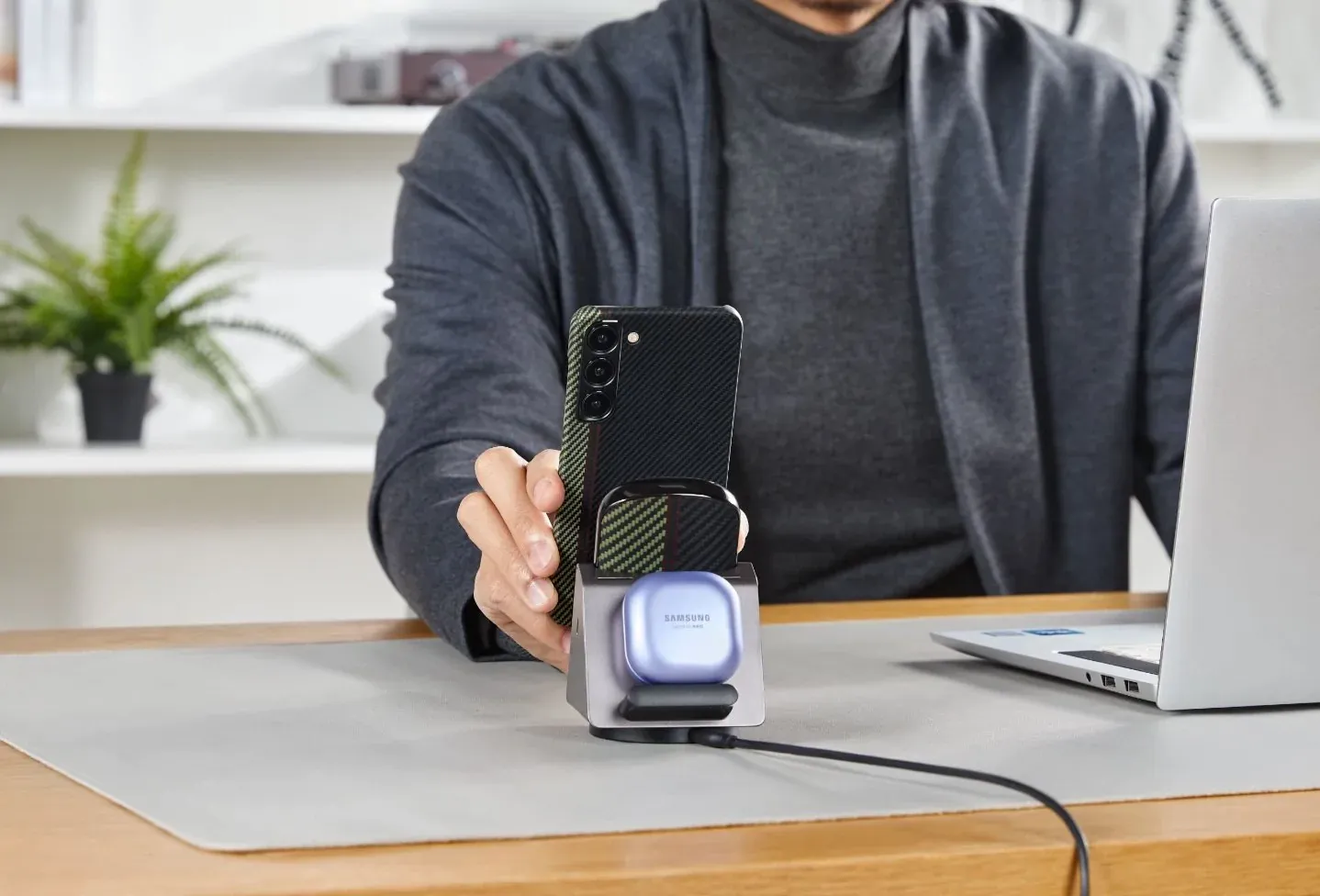 How strong is Aramid fiber? Some sources say this fiber is stronger than steel but lighter and also heat-resistant. Because of its characteristics, it is used for making body armor, ballistic protection, and military and aerospace applications.
MagEZ Case 3 is not just made of carbon fiber but a rare 600D aramid fiber aerospace-grade. This premium material is non-conductive and will give long-lasting protection to your Samsung Galaxy S23, without interfering with the signal.
With the Fusion Weaving™ technique, MagEZ Case 3 offers three timeless fashion options to pimp your Galaxy S23 series without covering its original beauty. There are Black/Grey Twill, Fushion Weaving Overture, and Fusion Weaving Rhapsody.
Never undervalue the thinness of MagEZ Case 3 just because it is so slim. It can firmly attach to PITAKA's 3-in-1 wireless charger or MagSafe car mount. Also, compatible with MagEZ Slider, MagEZ Battery Pack, MagEZ Car Mount Pro/Lite, and MagEZ Card Sleeve. But sorry to say, it is incompatible with Apple MagSafe Charger or MagSafe Battery Pack.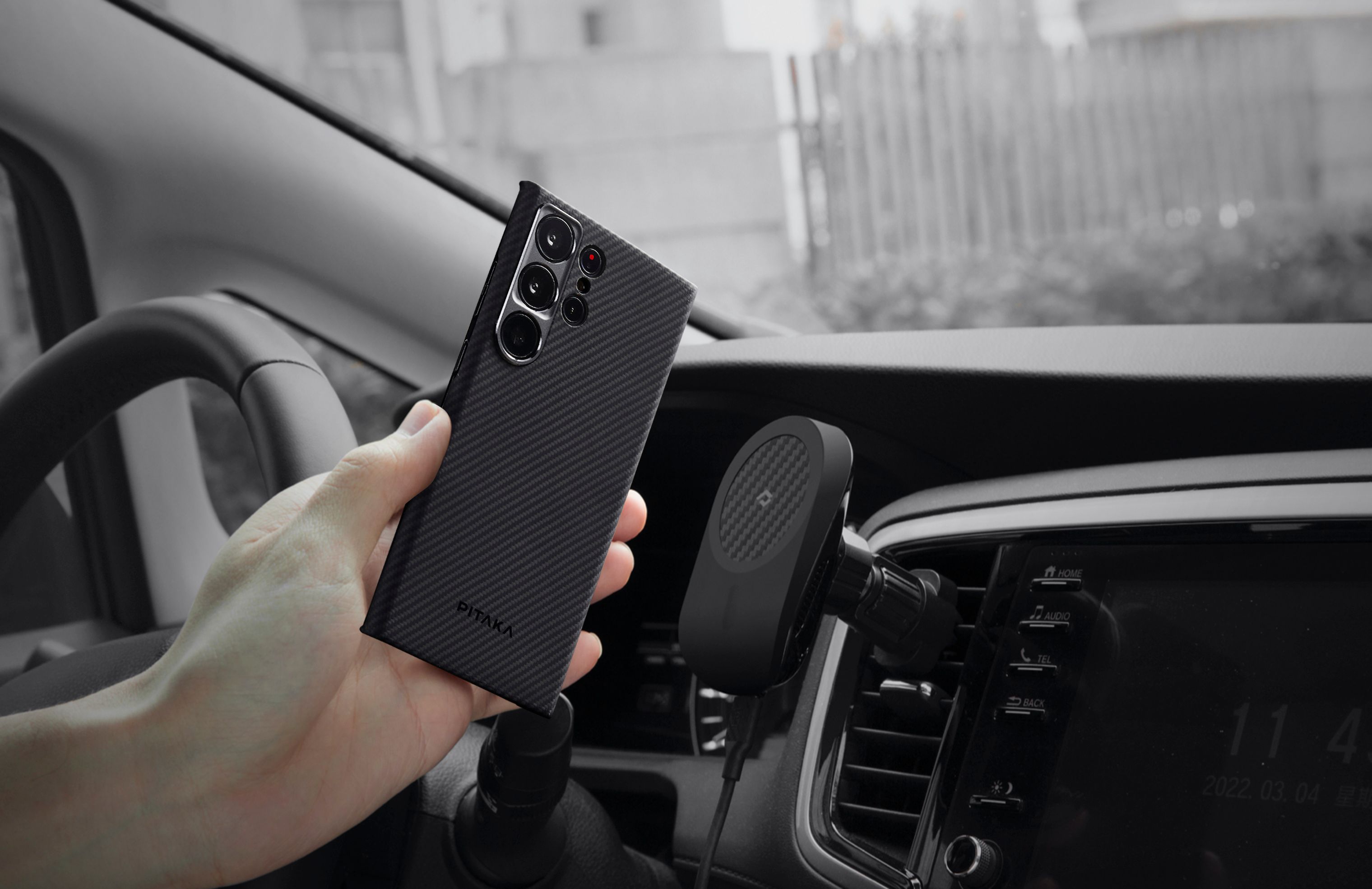 Where to find it?
MagEZ Case 3 for the S23 series is available on their official website and on Amazon. To get the latest info, you can visit their social media.
Instagram: @ipitaka.global
Twitter: @PitakaGallery
Facebook: @ipitaka
YouTube: PITAKA
ABOUT THE AUTHORS
Elizabeth
Elizabeth is your trusted Apple product expert with a wealth of knowledge and experience gained from her tenure as an Apple authorized personnel. She's also a seasoned mobile phone, Samsung, and Android expert. With a keen eye for detail and a passion for all things Apple, Samsung, and Android, she is dedicated to providing you with accurate, reliable, and up-to-date insights. Count on Elizabeth to be your go-to source for expert advice on navigating the world of Apple technology, Samsung devices, and the Android ecosystem.
Bogdana
Bogdana is your technology expert, backed by a strong foundation in consumer electronics and a range of qualifications that make her a trusted source in the tech world. With a deep understanding of the latest advancements and a passion for simplifying complex concepts, Bogdana is your go-to authority for demystifying technology and keeping you informed about the ever-evolving digital landscape. Trust her to deliver reliable insights and expert guidance to help you navigate the world of consumer electronics and beyond.