The leaked schematic image allegedly as the iPad Air 3 is posted by Nowhereelse.fr from a source who has been correct two out of three times in the past. The image shows the iPad Air 3 with rear facing LED flash and 4 speakers, which from the top and bottom it looks a like the iPad Pro.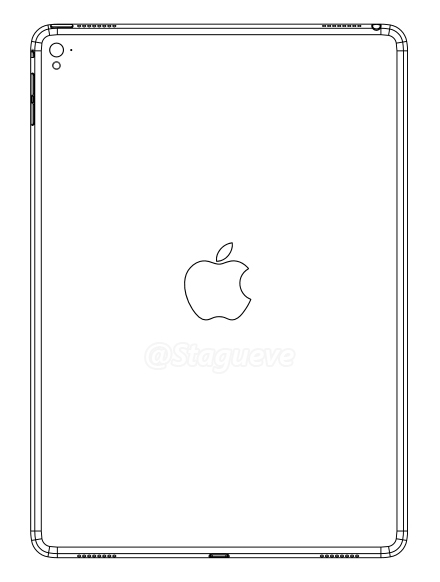 "The sketch tells us that the Air iPad 3 should be in the form of an iPad Pro small. The presence of four integrated speakers to the ends of bottom and top as a feature until now reserved for the towering Californian tablet 12.9 inches."
If this schematic image is real, iPad Air 3 will become the mini version of iPad Pro, which previously has adopted 4 speakers. At this point, there is no specific report about iPad Air 3. However, the flash LED on the rear camera are the new things on iPad. We are not sure, whether the flash will have dual or single LED as well as the iPod Touch 5th and 6th gen.
iPad Pro reportedly will be released in the first half 2016 and will probably be announced at Apple event in March together with iPhone 5SE, redesigned Apple Watch, and more.
The other news: Microsoft To Bring Their Keyboard With One-handed Typing Mode Feature to iOS
Join our newsletter 🎉
Subscribe to our newsletter and never miss out on what's happening in the tech world. It's that simple.
Latest Tech News

Exclusive Tech Deals