How to view a private Instagram Profile
Instagram is a social media network that puts its users' privacy as a first priority. You can make your account public or private and do many other things to protect your account.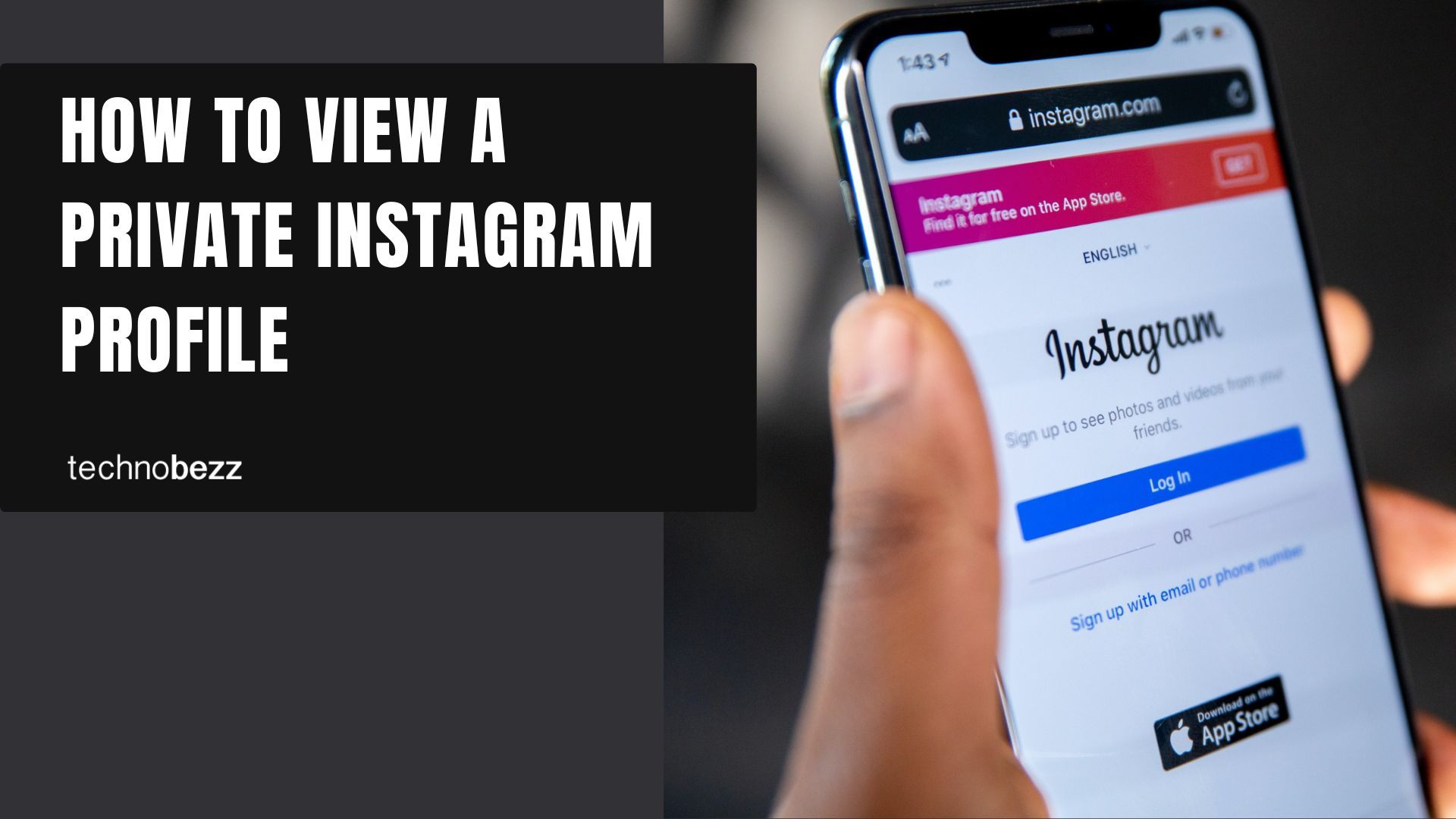 Instagram is a social media network that prioritizes its users' privacy. You can make your account public or private and do many other things to protect your account. But what if you want to see the content and posts that people with private accounts post? Would that be possible? How can you do it?
You cannot do much unless you are a hacker, but hacking other people's Instagram accounts is illegal and an invasion of another person's privacy. However, you might want to try the tips below and perhaps see that person's private profile.
See also: How to use Instagram's "On This Day" feature.
Just ask that person to let you follow them.
This is one of the safest and fastest ways to see someone's private profile. All you have to do is send them the follow request! They will get a notification on their phones saying that you requested to follow them, and there is a big chance that they might accept you, especially if you know them somehow. So do not be afraid to press that request button. Go to their Instagram account and tap the Follow button.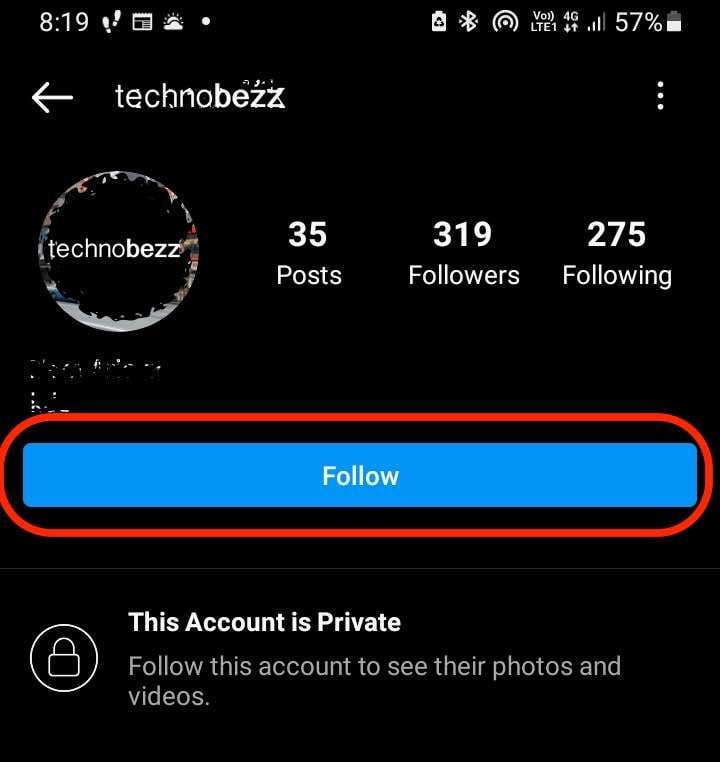 Nothing terrible is going to happen to you! If, or once they have accepted your follow request, you will be able to see all of their content - their photos, videos, IGTVs, Instagram stories, and even who follows them and who they follow.
Create a fake Instagram account.
If you, for some reason, do not want to follow that person from your real profile, you can always make another Instagram with a new, different username. Register a new account on Instagram with a fake name, find that private profile you want to follow, send a follow request, and wait a while to see if they will accept your request. But, of course, make sure that the profile looks like a real person, and it would be great if you could make that new account private.
Some people do not want to accept strangers on their profile, so do not be bummed about it if they deny your follow request. Also, you might even get blocked.
Remember that this method is not very legitimate and might get you in trouble if a person you have requested to follow somehow finds out that you were the one hiding behind that account, especially if they somehow know you. We hope you will not use your fake account for scamming, stalking, or posting rude content on your profile. So, please do not use it for unethical purposes, and do not invade someone's privacy!
Google their username
Oh, we are sure that you have seen your photos from some of your social media accounts on Google when you searched your name. You can do that with that private Instagram account! Some of their posts might be out there on Google Images. This is a shot in the dark since their profile is private. Chances are, you will not be able to find any photos or a video of them on Google. Still, give it a shot!
Type their name or username on social media on your Google browser. Click the search button. Then, on the Google menu bar, click the Images option and the images related to their name will appear.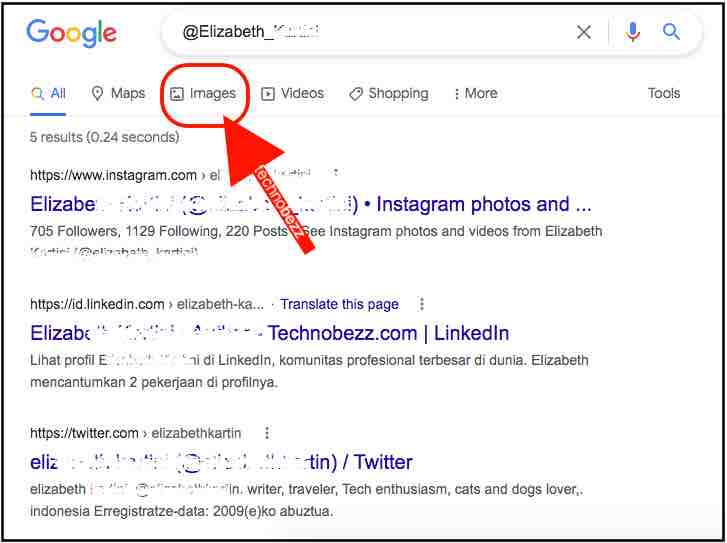 Get a friend to help you.
Since you do not want to request to follow that person on your account, ask a friend to do it! If they get accepted, you can see that person's pictures and videos on your friend's phone. And if your friend is kind enough, they might even take screenshots of new posts of that person and send them to you as soon as they post something. So find a friend that would be glad to do this for you.
ABOUT THE AUTHORS
Elizabeth
Elizabeth is your trusted Apple product expert with a wealth of knowledge and experience gained from her tenure as an Apple authorized personnel. She's also a seasoned mobile phone, Samsung, and Android expert. With a keen eye for detail and a passion for all things Apple, Samsung, and Android, she is dedicated to providing you with accurate, reliable, and up-to-date insights. Count on Elizabeth to be your go-to source for expert advice on navigating the world of Apple technology, Samsung devices, and the Android ecosystem.
Bogdana
Bogdana is your technology expert, backed by a strong foundation in consumer electronics and a range of qualifications that make her a trusted source in the tech world. With a deep understanding of the latest advancements and a passion for simplifying complex concepts, Bogdana is your go-to authority for demystifying technology and keeping you informed about the ever-evolving digital landscape. Trust her to deliver reliable insights and expert guidance to help you navigate the world of consumer electronics and beyond.