Discord users can communicate using voice calls, video chats, and of course, text messages. All of that is available in the form of private chats, but also as a part of community servers. Users can also share all kinds of files and media.
One of the super cool things about Discord is the option to use spoiler tags and add them to text messages or images. If you haven't tried this before and you want to know how to use Discord spoiler tags, keep reading. The steps are listed below. And don't worry – it is all super simple and easy!
How to use Discord spoiler tags for text messages
There are several ways to add Discord spoiler tags to text messages. The steps we are going to share can be used in your browser, mobile app on your Android or iPhone, or desktop app on Windows or Mac.
To add a Discord spoiler, you can type two vertical bars at the start of the message and at the end as well. So, just add || in the mentioned places, and you are done!
Another option is to type "/spoiler" at the beginning of the message you want to send. The spoiler will be added.
If you want to see a message that has a spoiler tag, just click on it if you are using a browser or desktop app, or tap on it if you are using the mobile app.
How to use Discord spoiler tags for images
The steps we previously mentioned won't work if you want to add spoilers to images or any other type of attachment. However, there is another way to add Discord spoiler to images. We also have to mention that the option to add spoiler tags to images and attachments is not available for the mobile app. You can only use this on the website or desktop app for Mac or Windows.
To add a spoiler tag, drag the file you want to the server chat
When you drag the file, click on the + sign
Next, click on the option "Mark as spoiler"
Finally, click Upload.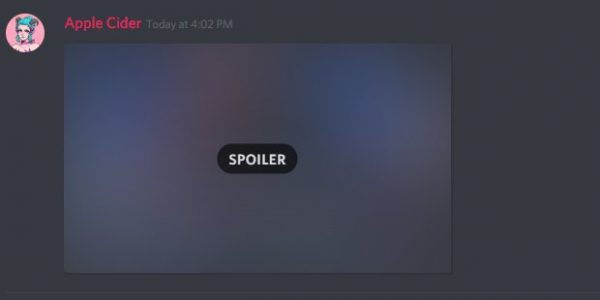 To view the file, click on Spoiler.
Join our newsletter 🎉
Subscribe to our newsletter and never miss out on what's happening in the tech world. It's that simple.
Latest Tech News

Exclusive Tech Deals