Varying across different genres like comedy, thriller, romance, fiction, sci-fi, fantasy, politics, business, self-development, biographies, etc., Audible has got audiobooks for everyone who has got even a little bit of interest in books. Not just that there are several Audible original audio series which you can listen to. They are life stories narrated by celebrities and top narrators. You can listen to them whenever you want and wherever you want. There is more than enough quality content to get you hooked for as long as you want.
Audible, a subsidiary of Amazon offers the largest collection of audiobooks in the world. It offers audiobooks on a subscription basis. You can get a 30-day free trial when you subscribe for the Audible service and after the free trial ends, there is a monthly payment that you have to make if you choose to continue using Audible service. You can get free access to the Audible subscription if you are an Amazon Prime member but it is not really required to be an Amazon Prime member to use Audible.
See also: How to change Alexa's voice speed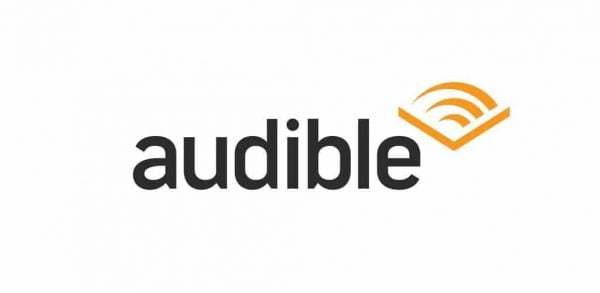 Availability and compatibility
Audible is available as an app on the Android Play Store, iOS app store and Microsoft Store. For MAC, you need to use the web browser.
You can use Audible on several other devices too like Kindle 1st generation, Kindle 2nd generation, Kindle Keyboard, Kindle Touch, Kindle 8th generation, Kindle Oasis 8th and 9th generation, Kindle app, Fire tablet, and phone.
Getting started
To use Audible, you need to first download the Audible app (or use the web browser for MAC and go to the Audible home page at www.audible.com). Then log in with your Amazon account to Audible (if you already have it). If you don't have an Amazon account, create it first. Then choose to start your free trial of Audible. Now, follow along with the process of setting up the payment.
Once you are finished with this, you can start browsing audiobooks. You can search for a particular audiobook if you know its name or you can browse audiobooks based on a particular category.
Once you have chosen an audiobook to listen to, you can get it on credit (Audible offers 1 audiobook, on credit, for free per month irrespective of its price) if you have credit available or you can purchase it. On iPad or iPhone, you will have to buy the audiobook from the website.
After purchasing the audiobook, you will find it in the 'My Library' section. There you will find all your purchased or credited audiobooks. Now, to listen to an audiobook, simply press the play button on the audiobook if you are using the Audible website or download the audiobook and then listen to it if you are using the Audible app.
Some points worth remembering
One special offering from Audible is that if you don't like an audiobook that you have purchased from Audible, you can return it within a year of its purchase and use the refund to buy another audiobook.
One feature of Audible is that it allows accessing the audiobooks through the Amazon Echo devices. Say, 'Alexa, start Audible' and the latest audiobook that you have been reading will start playing.
The Audible provides jumping 30 seconds forward or backward in an audiobook by default but if you want, you can change the jump duration by going to settings and then playback settings.
You can cancel the subscription of Audible very easily. You have to go to the Audible website for that, however. Canceling the subscription is not possible from the app.
Join our newsletter 🎉
Subscribe to our newsletter and never miss out on what's happening in the tech world. It's that simple.
Latest Tech News

Exclusive Tech Deals