Taking a screenshot on a smartphone is necessary in today's life. It allows you to capture anything on your phone screen and share it with someone via messaging or social media apps, from the day's weather to a part of an interesting article you see on your iPhone browser.
You may have taken thousands of screenshots on your smartphone before. However, it's a different story if you have just bought a new iPhone SE and have never used an iOS device in your whole life. There is always a first time for everything. So, let's learn how to take a screenshot on your iPhone SE.
How To Take A Screenshot On iPhone SE 2020
Every smartphone has a different method of capturing a screenshot. Even in the iPhone world, specific models have different ways of taking screenshots. It's not complicated to do as long as you know how to do it. That's why you are here, right? Learn how to take a screenshot on your iPhone SE (2020). What are we waiting for? Let's do it.
How To Take A Screenshot On iPhone SE (2020) Using Physical Buttons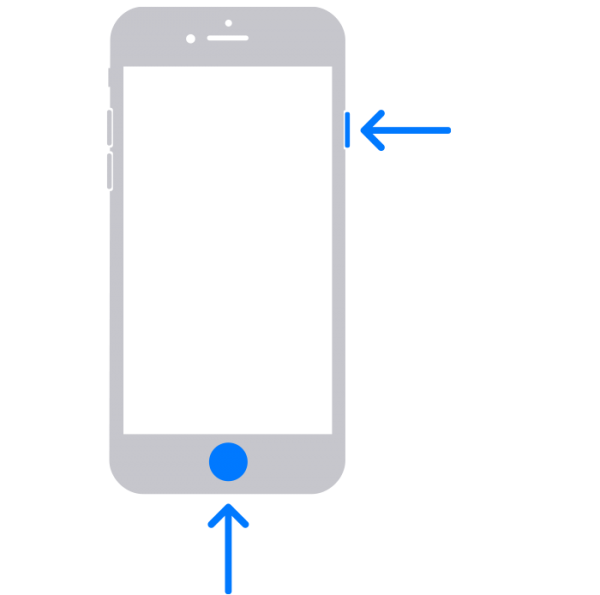 Taking a screenshot on your iPhone SE is as simple as pressing the power and home buttons simultaneously and quickly releasing them. As you release your fingers, you will see a flash and hear a shutter sound. The power button lies on the right side of your iPhone SE, while the home button is the round shape button placed at the bottom of the phone. Once you have the screenshot, you will be able to see it on the bottom-left corner of the screen for a while. It will be placed in the Photos app.
How To Take A Screenshot On iPhone SE (2020) Using Assistive Touch
Another option is to take a screenshot on your iPhone SE without pressing the physical buttons. This method uses a virtual button instead of the physical one. But first, you need to enable a virtual button called Assistive Touch.
To activate Assistive Touch, you must open Settings > Accessibility > Touch > Assistive Touch. Tap the button next to Assistive Touch until it turns a green-colored one, and you will see the gray square virtual button floating on your iPhone screen.
Now, go to the screen you want to capture.
Tap the Assistive Touch button > Device > tap on the three dots > Screenshot.
How To Edit Screenshot On iPhone SE 2020
You can edit it by tapping the screenshot image right after you capture it. Otherwise, open the Photos app, find the screenshot image, and tap on it. To expand the editing tool, tap Edit. If you want to crop it, tap the cropping icon at the bottom of the screen. You can also mark it by tapping the three dots icon in the top right corner of the screen, then hit Markup. To add a text or a signature, tap the '+' icon.
Join our newsletter 🎉
Subscribe to our newsletter and never miss out on what's happening in the tech world. It's that simple.
Latest Tech News

Exclusive Tech Deals