One of the most famous social interaction apps amongst the youngster is Instagram. Just recently it has made the experience for users more awesome by providing the users the facilities of video and web embeds. Though Instagram's family is ever growing and everyday people are signing up to enjoy the awesomeness that Instagram has to offer, there are some issues that need to be sorted. A lot of loopholes are to be taken care of and attention should be shifted to make the app more user-friendly. One of the highly irksome problems of Instagram is that it is nearly impossible for a user to manage multiple accounts on their iPhone. Apparently, users have to go through a lot of annoyance while switching between more than one Instagram accounts, as the official Instagram app does not provide their users the autonomy to switch accounts.
As the official app is not supportive of the idea of managing multiple accounts and does not even allow multiple sign-ins from any outside app either, the iPhone users, for the time being, need to make do with a client program. Below is the list of top five third party apps which are useful for iPhone users and help them manage multiple Instagram accounts:
Read also: 5 ways to fix iPhone 6S data issues
Know here 5 ways to fix poor battery life on iPhone 6S
Top 5 apps to manage Instagram accounts:
Fotogramme is an iOS app which is quite user-friendly. It is available free of cost and can be downloaded easily. To switch between multiple accounts, the user just needs to tap on the 'Accounts' button and make the selection. It ensures easy social networking by providing a convenient grid view of things posted by persons on your contact list. However, the con is that it doesn't allow a user to post or upload photos. It comes with 'like', 'comment' and twitter share options though and makes search customization possible.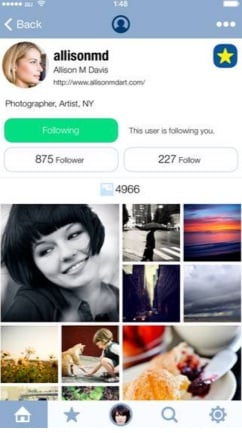 The improvement over Fotogramme that this app provides is the fact that it allows uploads as well. Needless to say, the options to 'like', 'comment' and 'share' are also available. Other features of the original Instagram app are also available on it. It would be a convenient option to use this app to login into a second Instagram account for simultaneous logging in.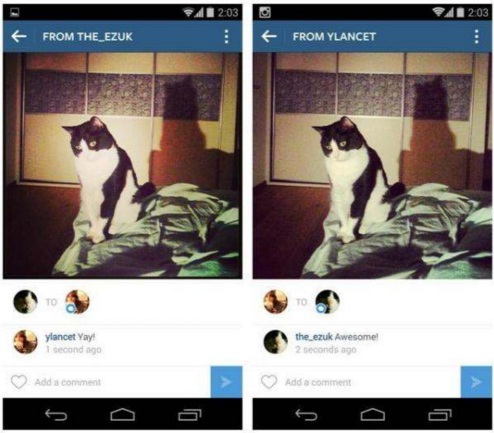 Instapload can be conveniently downloaded from the App Store but entails a payment of $0.99. However, it claims to be better than any other app of its genre because it enables you to manage all your Instagram accounts and effortlessly substitutes the original official App.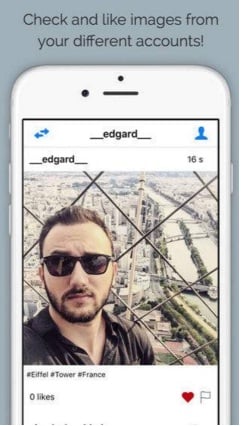 Another app designed mostly for photo viewing and not uploading is Multigram. It is user-friendly and comes for a measly $1.99. Switching between multiple accounts and checking your newsfeed is extremely convenient on this app. It comes with the instant update of any new uploads and in three layouts.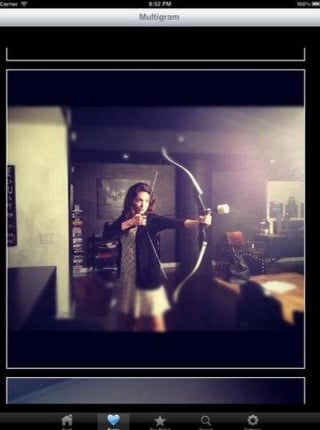 GRAMATICA
Another feature filed Instagram viewer app for iOS users is Gramatica. It is not a free app and costs $1.99, but this payment is justified taking into consideration the benefits it offers to its users. Primarily, it solves your purpose of conveniently switching between multiple Instagram accounts. In addition to it, this client app will save you from the wraths of the auto play feature of videos posted on Instagram. It disables auto-play of videos on Instagram there's a video that you want to watch, then you will have to manually click the video. If you are purposely concentrating on photo content on Instagram, then this app will hide video content from your feed in just a click. This app actively provides the users the URL link of the content posted. Users can click on the link and view the content where it was originally posted and save it for future entertainment.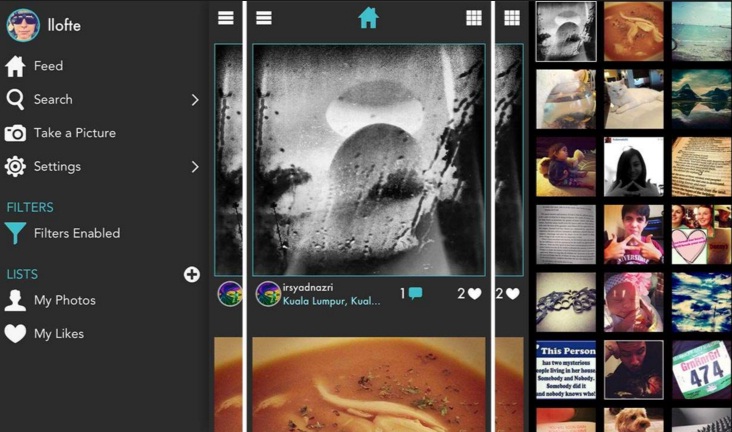 Apart from the above-mentioned apps, there are lots of apps which simply provide users the option to switch between multiple accounts. One of our highly recommended apps is Phonegram, a free app having in app purchases. This app is power packed with features like switching Instagram accounts without logging in or logging out, hide/show users, remove ads, download photos and videos from the feed, locking the account, etc, and therefore, make users experiencing Instagram-ing enriching.
Join our newsletter 🎉
Subscribe to our newsletter and never miss out on what's happening in the tech world. It's that simple.
Latest Tech News

Exclusive Tech Deals