In this article, we are going to be showing you a way to share your screen in Microsoft Teams meeting with other members of the meetings. This is a super easy process. But, first, let's talk about Microsoft Teams for a bit, shall we?
See also: How to create a Microsoft Teams meeting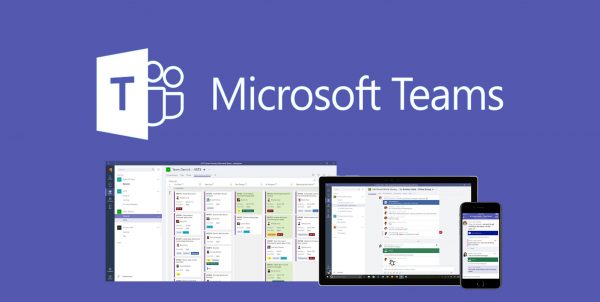 What is Microsoft Teams?
Microsoft Teams is a platform that is basically mainly used by schools, companies, and smaller groups who cannot see each other in real life. It is a great way of communication, and all that you have to do in order to connect with your friends, coworkers, students are to have the account on Microsoft Teams, and also, a stable internet connection. Microsoft Teams offers you many different features, and one of them is the screen sharing feature, which allows you to share your own screen with other participants of the meeting. But, more on that topic is in the second paragraph of this article, so, head over there.
Steps to sharing your own screen in Microsoft Teams
This is a very easy thing to do. The process will only last a few minutes and there are a few steps that you need to follow in order to be able to share your own screen when you are in a meeting on Teams.
Well, in order to be able to share your screen with someone, you first must be in the Microsoft Teams meeting. Screen sharing is very cool and one of the most used features in online video chatting. You are able to share your screen with other meeting attendants so that they can see the content of it. If you are, perhaps, in a video conference and you want to share and present your PowerPoint presentation, this feature does really come in handy. And, without further ado, here are the steps to sharing your own screen In Microsoft Teams.
When you are in the meeting, move your cursor to that meeting windows so that you uncover all of the options that are available to you.
Have in mind that this screen sharing option is only available for Windows 10 and Mac OS users. Once you have moved your cursor to the meeting window, you will be able to see the bottom toolbar with many different options. We are looking for a button that has a square logo with an arrow inside it. It should be somewhere in the middle of that toolbar. Once you have spotted that button, click on it.
Now, you should be able to see a new window pop-up on your screen. In this window, you will have to choose whether or not you want to share your whole computer screen or just one window that is currently open in it. Click on the Desktop option to share your whole desktop, or click on the Window option to choose which window you want to share with others. This is up to you; you are able to choose whichever option you want to. If you are sharing your whole desktop screen, have in mind that everyone will be able to see it, so, make sure that the sharable content is visible, and not any other.
After choosing between those two options, screen sharing will begin immediately.
And, when you wish to end the screen-sharing session, just click on the Stop Sharing button at that bottom toolbar of your meeting. And after that, your screen will no longer be visible to your other meeting buddies. And that is basically it, you have now learned how to share and stop sharing your own screen in a meeting on Microsoft Teams.