X
Our Editorial Process
Each year more than 60 Million users visit Technobezz to solve a problem or research a product. Our goal is that everyone finds what they are looking for, and that is why we cover a variety of products, problems, and solutions on our website.

Writing an article that contains a lot of valuable information may seem simple. But when the article is written, the story doesn't end. We are constantly updating the content so that you can always get up-to-date and accurate information.
---
Technobezz's Editorial Guidelines
When you upload your video to YouTube, you can decide if your video will be public, unlisted, or private. If your video is public, it can be seen by anyone who visits YouTube. When it comes to unlisted videos, they won't be shown on YouTube and in the search results, but those who have the link will be able to see them.
When you share a private video, you and the users you select will be the only ones who can see it. Here, we will show you how to share private YouTube videos and how to change privacy settings for the videos you already shared to make them private.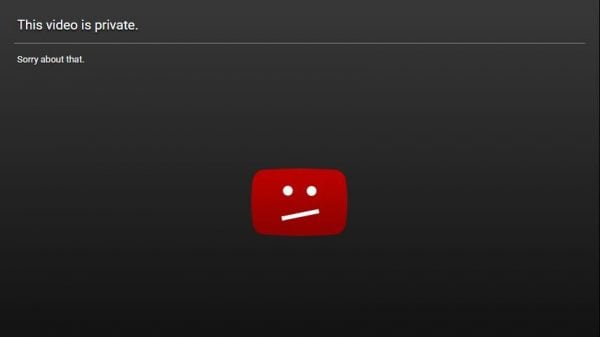 How to upload and share a private video on YouTube
To upload and share private videos, follow these steps:
Go to YouTube
In the top right corner, click on the Create icon (camera with the + sign), and choose Upload.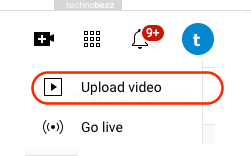 Next, select the file to upload or drag and drop video files.
After you add the title, description, etc, click Next.
In this step, you can add subtitles and other details. When you are ready, click Next.
Here, click Save or publish and select Private.
There will be a text field where you can add the users with whom you wish to share the video. All you have to do is type their email address.
Click Save.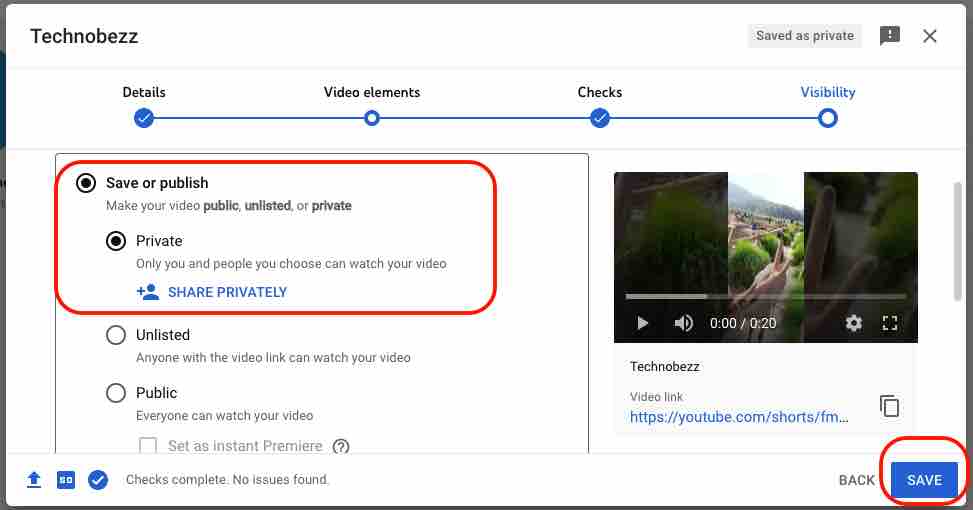 How to change settings for the videos you already shared
If you previously shared a video that is public, you can always change the settings and make it visible only to a limited audience. The public video you publish will become a private video; as mentioned, only you and the users you select will be able to see it. Here is how you can do that:
Open the Video Manager by clicking on your profile and selecting the YouTube Studio option.
On the left pane, click Content.
Find the video you want to change
Next, click the Visibility button.

From the drop-down menu, select Private.
At the end, click Save.
You can always change the settings again so your private video can become public; follow the same steps and select Public instead of Private in the drop-down menu.
Was this article helpful?
This helps us improve our website.