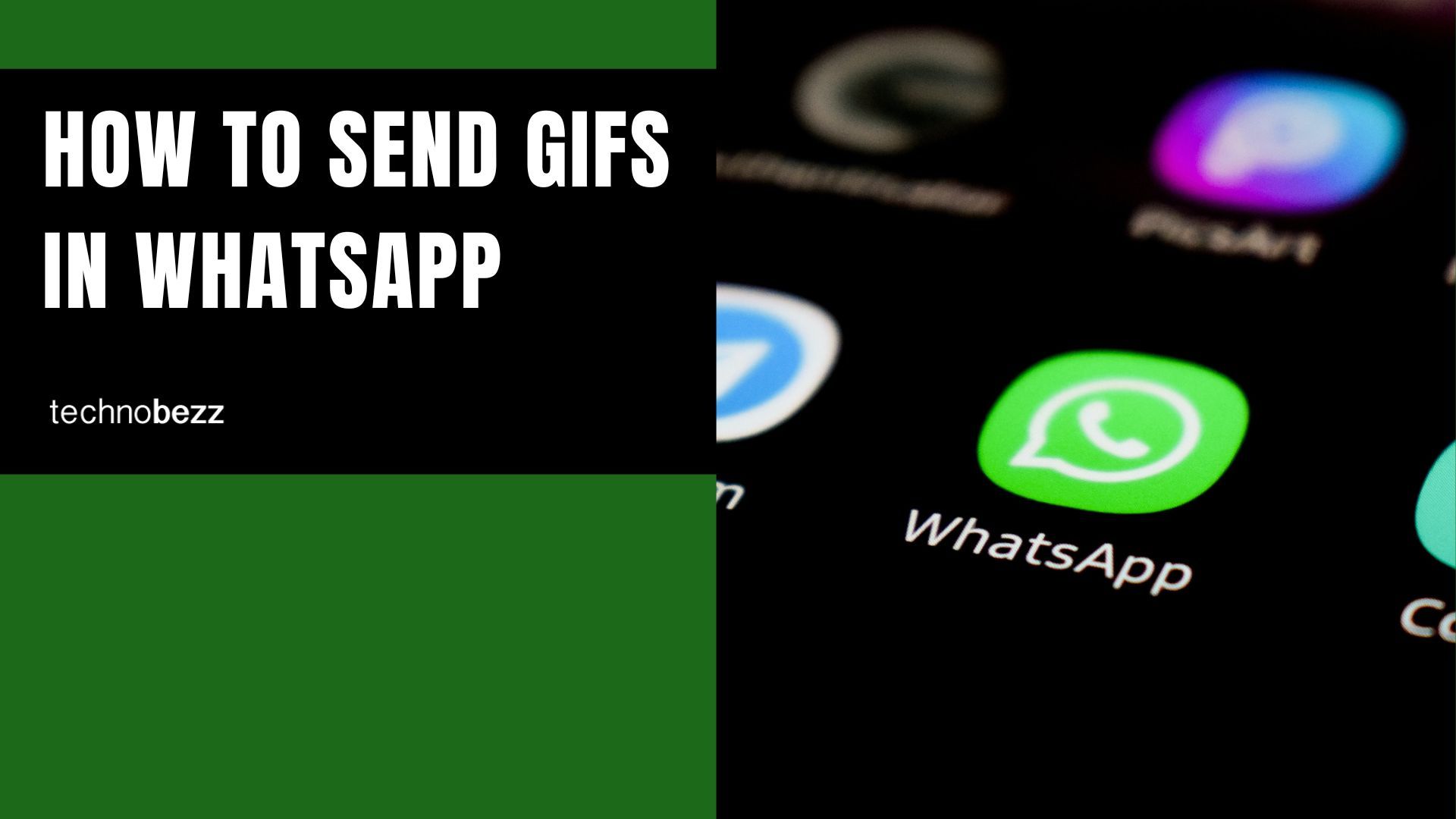 Some people would argue that WhatsApp Messenger (now WhatsApp for Facebook) is the most popular messaging platform, being used by over 2 billion people worldwide.
It is available on phones (Android and iOS) and desktops (MacOS and Windows PC).
See also: WhatsApp calls not connecting – How to fix it.
GIFs and WhatsApp
GIFs (or Graphics Interchange Format) is an image format that falls under the file category known as bitmaps (map of bits). GIFs often last for a second – two seconds max.
This article will show you how to send GIFs on WhatsApp – on Android, iOS, and WhatsApp Web.
On Android
Before sharing GIFs, ensure your account is activated on your phone. Once this is done, follow these steps carefully:
Tap on the WhatsApp icon to open it. By default, it opens to the 'Chats' tab, and a list of chats will be displayed.
You must have someone you want to send a GIF to. This could be a single person's chat or a group chat. Navigate or scroll to that specific chat and tap on it. Messages will be displayed.
Tap on the text box. Your phone's keyboard will be shown.
To get to a GIF, tap on the smiley face icon on the immediate left of the text box. The emojis (smiley faces, emoticons) you have recently used will be shown.
There are three icons on the bar that appears below the emojis: one for smileys, another for GIFs, and another for stickers. Tap on the GIF one.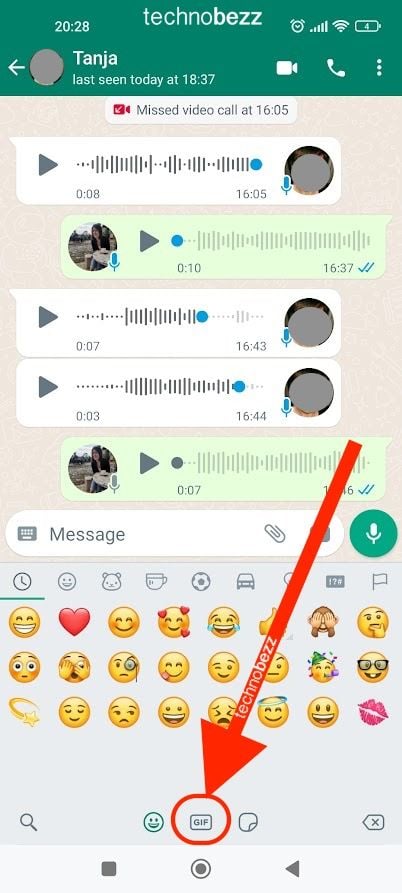 You can now scroll through the list of many GIFs. Pick the one you feel will communicate your message best.
It will zoom in to the 'Send GIF' screen, where you can add a caption.
Then, you can tap on the green send button. You have successfully sent your GIF.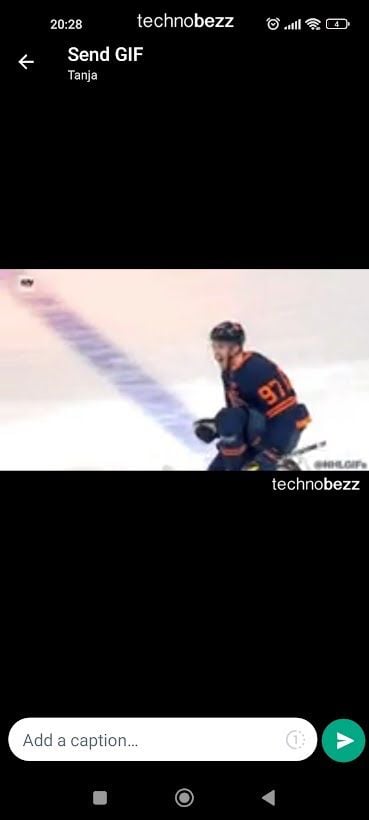 On iOS
Compared to Androids, it is much easier to send GIFs on iOS, and the procedure is not complicated.
Tap on the WhatsApp icon to launch the application.
Open a chat with the person or group you want to send the GIF to.
When the app opens, tap the '+' icon that appears immediately on the left side of the messaging text box.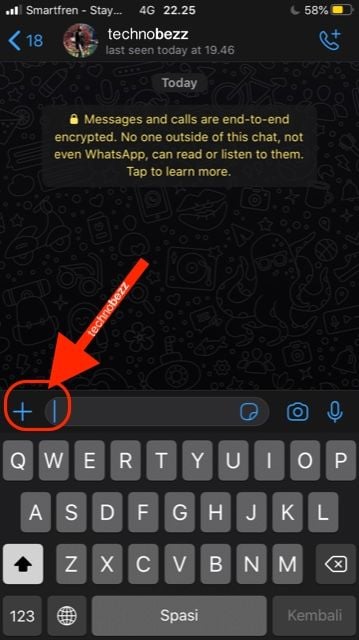 The open screen will display a button labeled "Photo and Video Library." This displays images, clips, and videos from your local store.
In the bottom-left corner, tap on the GIF button next to the magnifying glass icon.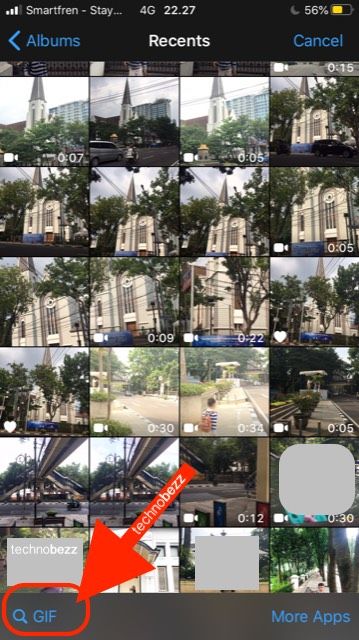 Add a caption if you wish, and then send it.
On Web
This is the same for both macOS and Windows PCs:
After scanning the QR code, your account will be displayed on the WhatsApp Web screen.
Tap on the chat you want to send the GIF to. The chat will be displayed on the right side, occupying most of the screen.
Then, tap on the smiley face icon in the bottom-left corner of the chat.
Tap on 'GIF.' On the Web, several tabs are displayed which are labeled 'Trending,' 'Haha,' 'Sad,' 'Love,' 'Reactions,' 'Sport,' and 'TV.' These tabs make your GIF choices very specific.
Tap on any tab, pick a GIF and after adding a caption, send it.
Easy, right?
Sending a GIF is quite easy. GIFs help us to communicate better. Where words are not enough to express a particular message, GIFs are there to fill the gap.
Instead of typing "haha" or sending the "laughing" emoji, try to send a funny GIF today!
ABOUT THE AUTHORS
Elizabeth
Elizabeth is your trusted Apple product expert with a wealth of knowledge and experience gained from her tenure as an Apple authorized personnel. She's also a seasoned mobile phone, Samsung, and Android expert. With a keen eye for detail and a passion for all things Apple, Samsung, and Android, she is dedicated to providing you with accurate, reliable, and up-to-date insights. Count on Elizabeth to be your go-to source for expert advice on navigating the world of Apple technology, Samsung devices, and the Android ecosystem.
Bogdana
Bogdana is your technology expert, backed by a strong foundation in consumer electronics and a range of qualifications that make her a trusted source in the tech world. With a deep understanding of the latest advancements and a passion for simplifying complex concepts, Bogdana is your go-to authority for demystifying technology and keeping you informed about the ever-evolving digital landscape. Trust her to deliver reliable insights and expert guidance to help you navigate the world of consumer electronics and beyond.