The first way to do this is by clicking on "Explore Public Servers" (the compass icon), which
The perks of Discord servers
When you create a server on Discord, you have the option to make it public while also customizing its privacy. When it's private, you can choose who can join the server and establish the rules. You can also kick someone out from the server if they're not following the guidelines.
Making public servers is a wonderful idea because it has helped users find their niche, contribute to it, and participate. Public Discord servers range in various topics, including political servers, gaming servers, marketplaces, memes, or social issues. It's a neat way to find your flock.
How to search for servers
Discord has over 750 servers and over 250 million users. So yes, it can be a bit intimidating searching for a server that best fits your interest. However, Discord comes with a few built-in tools to help you get where you want.
Explore Public Servers
The first way to do this is by clicking on "Explore Public Servers" (the compass icon), which is most likely found on Discord if you're accessing it on a web browser. This icon can be found in the sidebar on the very left of your homepage screen. If you're enrolled in many servers, you'll have to scroll down to access this feature.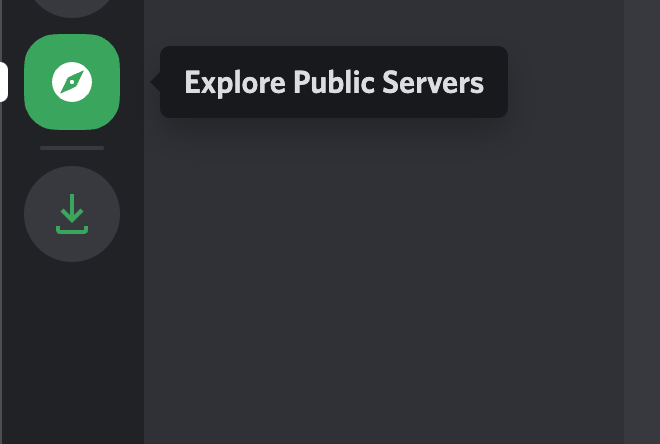 When you click on it, you'll see quite a few popular servers and active members. Note that this is an excellent tool if you want to join a well-known server like Fortnite, Anime, Call of Duty, and Roblox. You can filter popular servers by genre in the left sidebar on your screen.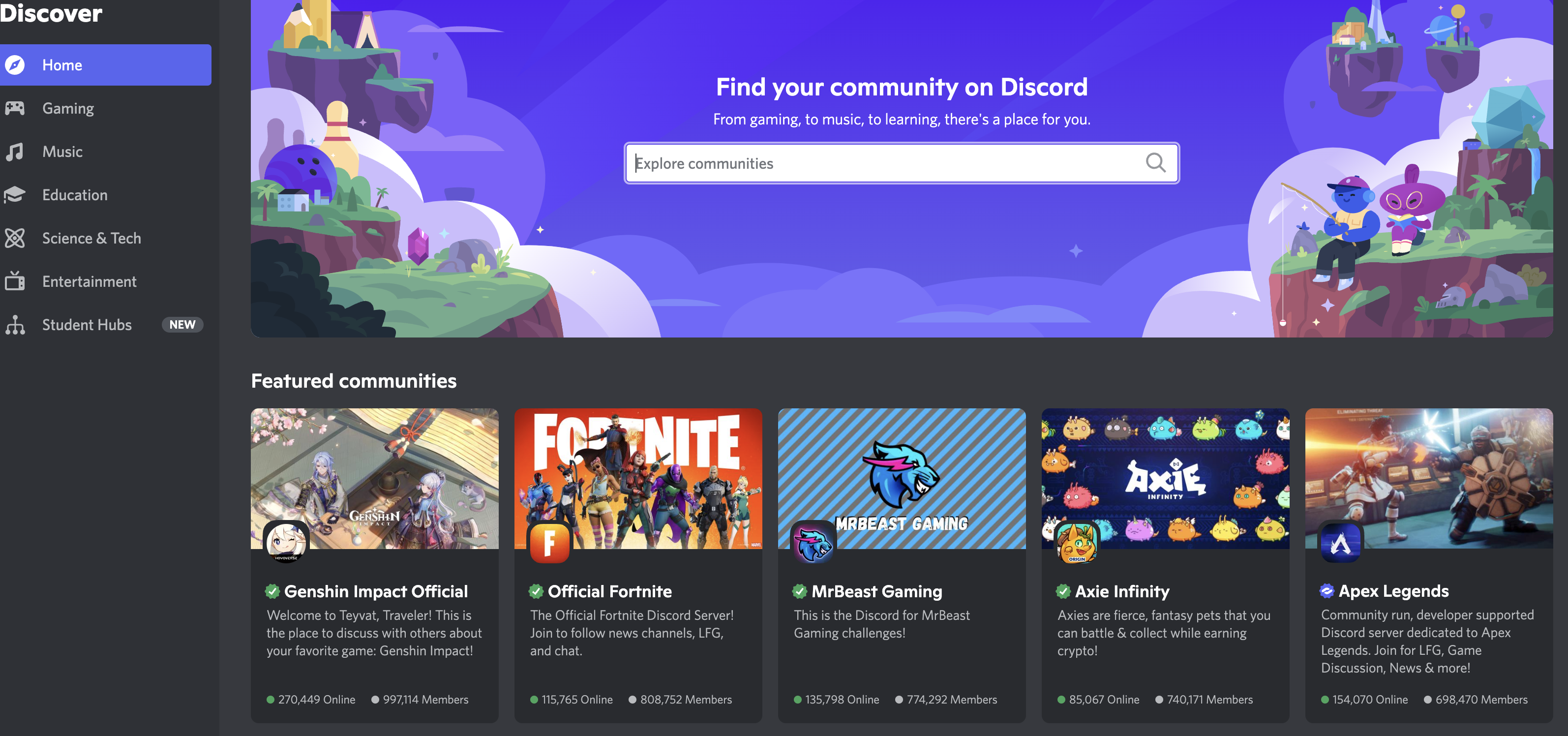 Using the search bar
A second way of searching for servers is by using the search bar itself! This can be found at the very top of your screen. When you click on it, Discord will show you several ways to filter your results. Some of these include mentions, users, links, and/or files. You can type the filter keyword or click on them from the drop-down options.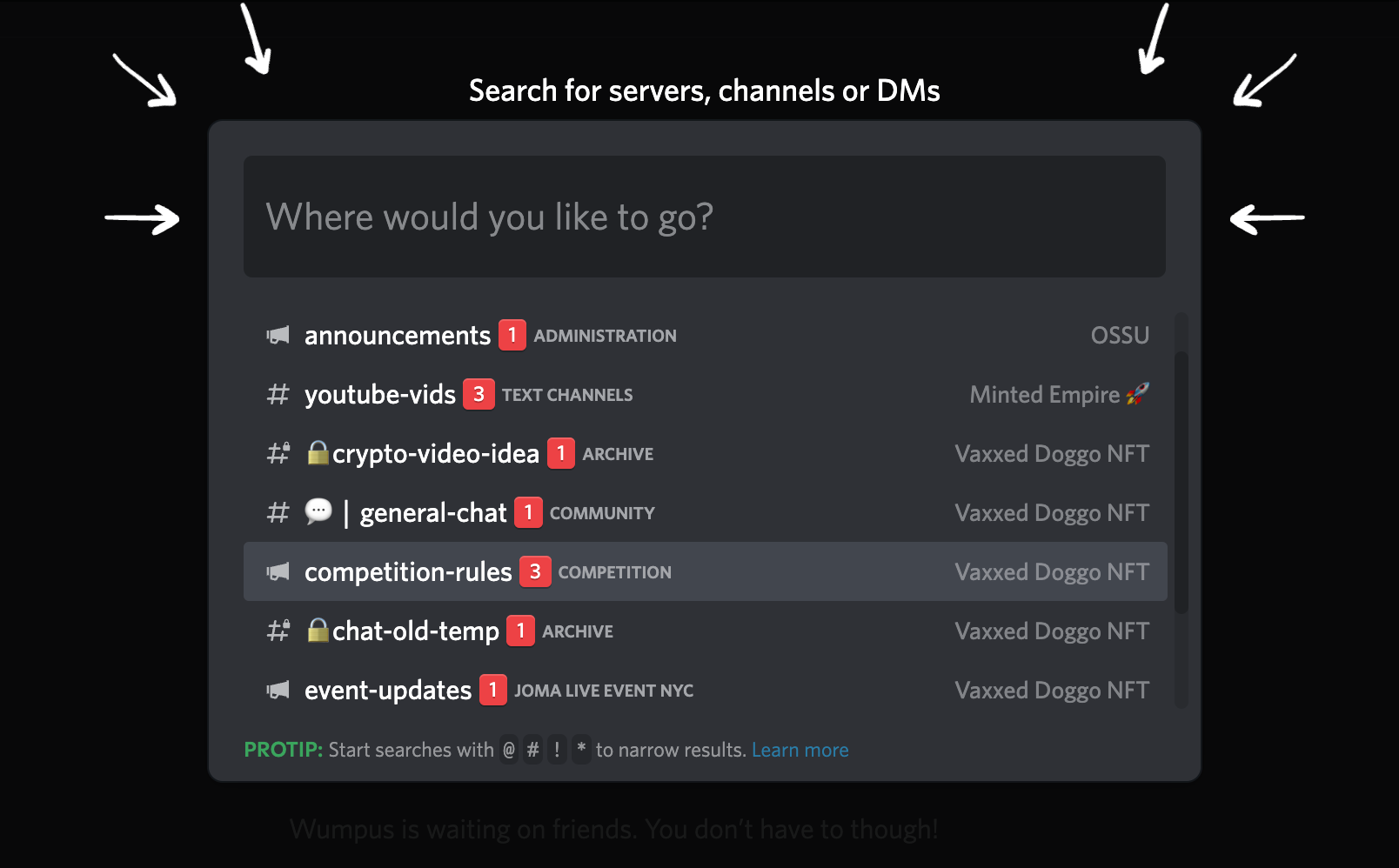 For more refined results, you can even combine keywords! For example, let's say you're searching for a specific thing Simon said in a channel. You can use the keyword "from Simon#2234," to search for this person and stack "in general" to view all their chats in the general channel. Pretty neat, right?
Once you have your results, you can refine them even further. Select the "Recent" option above your results, showing you the most recent content fitting your search. Select "Relevant" beside that option to view the most accurate results based on your search.
How to search for servers outside of Discord
You might have noticed that the above methods only work for popular servers. If you're looking for a server for a specific niche or one that's not for gaming, you'll have to use some third-party sites. Some great third-party sites include:
---