If you have never saved an image as a PDF on your Windows 10 PC and you need to do it now, you may think that it is something difficult or that it is something that requires some special software. It is not complicated at all, and all you need is already on your PC. Here, we are going to show you how to save a picture as a PDF in Windows 10.
See also: How To Enable Realtek Digital Output In Windows 10
How to save a picture as a PDF
There is a simple trick in Windows 10 that you can use for saving an image as a PDF, no special software is needed. Here is what you need to do:
Double click on an image you want to save as a PDF
When the image opens, click on the Printer icon or press Ctrl + P on your keyboard
Once the new window opens, under the option Print, select Microsoft Print to PDF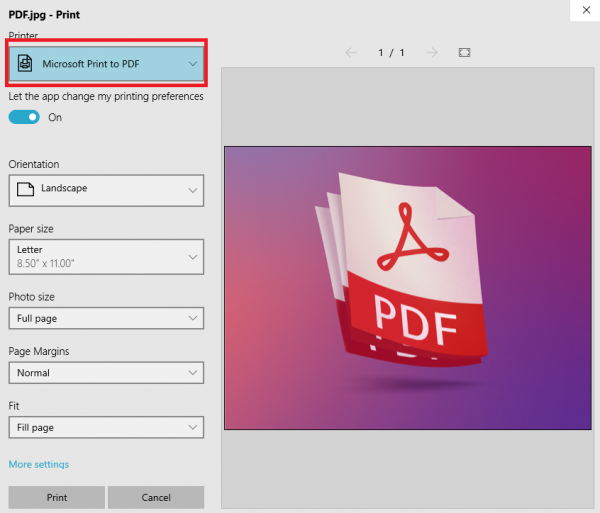 Once you do this, another box will open automatically (if it doesn't, click Print), and now you can type the name of the file. Select the location in which you want the file to be saved. Click Save.
That is all you need to do! The image will be converted to PDF and you can find it in a previously selected location. You will see that this neat little trick works like a charm!