If you own a Chromebook and ask yourself how to play Google Stadia on a Chromebook, here are some tips for you. According to Google's desire for everyone to have access to the games, no matter how strong their device is, they made it possible for you not to have to pay a huge amount of money to play some good games. Right now, it is all up to your internet speed and not the device itself.
Setting up a Chromebook to play on Google Stadia is very easy.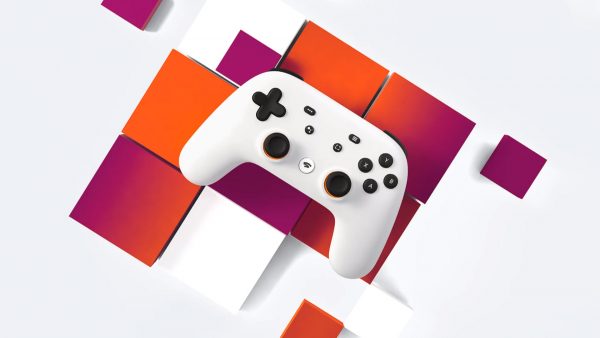 How to start?
Before playing, you should always check if your Chromebook is updated. You can enter the settings and choose "About Chrome OS." You will see the option to check for updates. And when it is done, you will see on your screen the headline that says, "your Chromebook is up to date."
Connecting the controller
Now, you can connect the controller and start playing. It is good to know that you can use the Stadia controller, Xbox One controller, and PlayStation 4 DualShock controller. You can also use a keyboard and mouse to play.
Setting up the controllers is easy. To connect the Stadia controller to your Chromebook, you need to use the USB cable with C port. Once you hook it up, it is ready to play. The Stadia controller is specially created for this purpose, and it is the best option. It has a shape that fits in every hand and provides you with special options that other controllers cannot provide.
There is a button for Google Assistant included on the controller. It also allows you to take screenshots and record the game while playing. You can order the Stadia controller online and choose between three colors.
If you are about to use an Xbox or PlayStation controller,, you need to pair the devices via Bluetooth, and that's all effort it takes.
Using a keyboard and mouse can be better for playing some games, but it depends on what you prefer. There is also one more positive thing about playing Google Stadia on the Chromebook. It allows you to use headphones and microphones while playing, which makes you enjoy it even more.
Start the game
To get to Stadia, open your Google Chrome browser and go to the Stadia site. You can log in to Stadia automatically if you use the same e-mail as your Chromebook. If not, log in with the one you are using and that is it.
When you come to the Stadia, you can choose the game you want to play or just keep playing where you left off last time.
You may experience some issues in the field of graphics; for a couple of moments, the screen can turn into messy pixels. It goes off fast, but it happens while playing on the Chromebook. Since Google Stadia is still a new platform in progress, this is not surprising.
Setting up a Chromebook to play on Google Stadia is easy and will not take too much time. As long as your Chromebook is up to date, Google Stadia will work well and allow you to play your favorite game where you are.
Chrome OS is very lightweight and your device will work great with Stadia. Your Chromebook doesn't have to be the newest one, it can be older and will still work properly and let you enjoy playing the games as long as your internet speed allows you to.
Join our newsletter 🎉
Subscribe to our newsletter and never miss out on what's happening in the tech world. It's that simple.
Latest Tech News

Exclusive Tech Deals