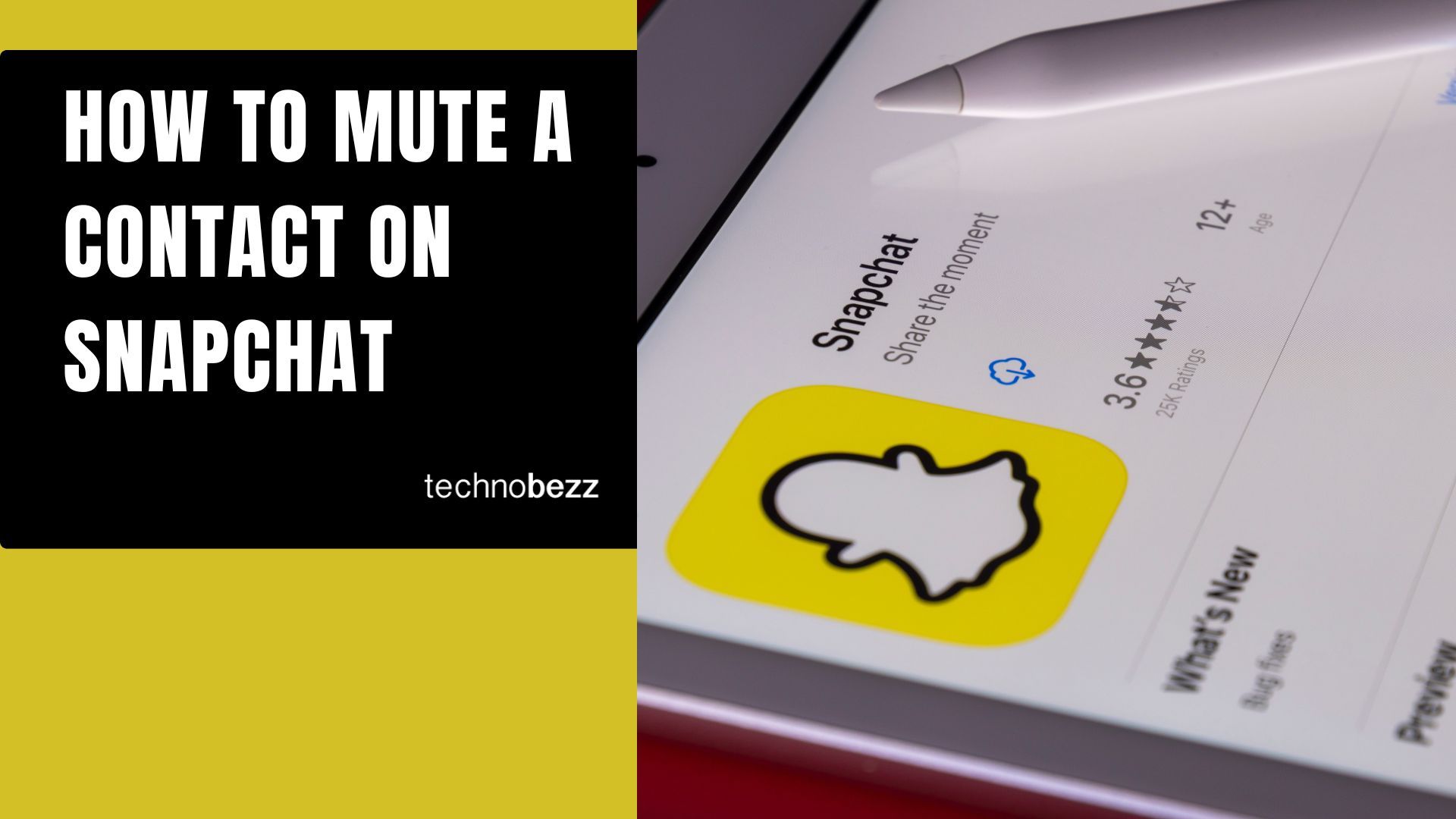 Snapchat has inserted the Mute option into its application, so you can avoid annoying users without them knowing. How to mute a contact on Snapchat? Here are some solutions.
See also: How to make a boomerang on Snapchat.
Mute options are different on Snapchat
The moderators on Snapchat have inserted two options related to muting contact. This option keeps you from getting messages from a specific person and prevents you from seeing a person's stories while going through the other shared stories. So, to mute a story coming from a particular user, you should turn on the Mute option. To mute a contact and not get notified when you get a message from them, you are supposed to turn on the Do not disturb option.
Mute a story on Snapchat
When you mute a story on Snapchat, it does not show at the top of the stories; to see it, you have to find it and click on it manually. Also, the user will remain on your friend list, although you have muted their stories. The best part is that the user will not know that you have muted their story. It is pretty simple to mute contacts on Snapchat.
To start:
Open the profile of the contact you want to mute.
Open the menu located in the upper right corner. The menu is marked with three dots.
Tap on it and look for the Mute Story option.
Select it, and then press the Done button.
Your contact's stories are now set to mute and you will not be able to see the stories that this specific user is sharing.
Mute a message on Snapchat
To mute a message from a specific contact or group, you must turn on the Do Not Disturb option. When you turn it on, you will no longer receive notifications about the messages that a specific person has sent to you, and your contact will not know anything about it. This way, you can avoid particular messages from the sender.
To turn this option on:
Head to the friends' list and find the specific person whose messages disturb you.
Then, press on the contact and hold until the new screen opens.
You will see the Settings option there. Click on it.
You will also notice the Do not disturb option in the list of options. Click on it and you will no longer receive notifications. The message will still be in your inbox, but you will not get notified.
To check if this works, open the contacts and hold so the menu opens. Go to Settings to see if the heading now says "turns on notifications" instead of Do not disturb. If so, the option is turned on.
ABOUT THE AUTHORS
Elizabeth
Elizabeth is your trusted Apple product expert with a wealth of knowledge and experience gained from her tenure as an Apple authorized personnel. She's also a seasoned mobile phone, Samsung, and Android expert. With a keen eye for detail and a passion for all things Apple, Samsung, and Android, she is dedicated to providing you with accurate, reliable, and up-to-date insights. Count on Elizabeth to be your go-to source for expert advice on navigating the world of Apple technology, Samsung devices, and the Android ecosystem.
Bogdana
Bogdana is your technology expert, backed by a strong foundation in consumer electronics and a range of qualifications that make her a trusted source in the tech world. With a deep understanding of the latest advancements and a passion for simplifying complex concepts, Bogdana is your go-to authority for demystifying technology and keeping you informed about the ever-evolving digital landscape. Trust her to deliver reliable insights and expert guidance to help you navigate the world of consumer electronics and beyond.