Millions of people use Gmail all around the globe. The times when we needed a PC to access the emails are long gone, as we can send and receive emails using the app on our smartphone or tablet. The Gmail app is great; it comes with various options you can adjust to match your needs.
The notifications are among many things you can set the way it suits you. Here, we will share a quick and easy-to-follow guide on how to manage notifications in the Gmail app on Android.
How to Manage Notifications in Gmail App on Android
We are all different – some people find notifications annoying, others find them useful. Thankfully, Gmail allows you to manage notifications the way it suits you. In other words, you can decide what to disable and enable. It is all pretty straightforward. Here's how to manage notifications:
Open the Gmail app on your Android smartphone or tablet
Next, tap on the hamburger icon (three horizontal lines) in the top-left corner of the app
Scroll to the bottom and tap Settings
Now tap General Settings at the top
Tap Manage Notifications
On the next screen, you will see a set of options that you can adjust the way you want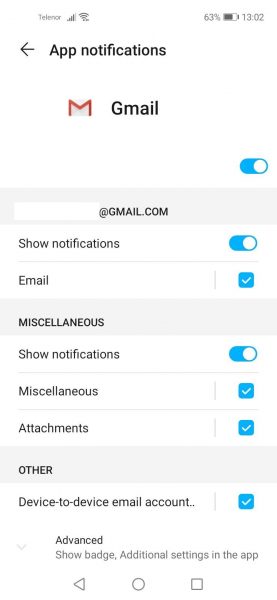 It is up to you to decide what to leave on and what to disable. Just tap on the tickbox or the switch next to the option you want to change. You can always make changes again by following the same steps: Settings > General Settings > Manage Notifications.
Join our newsletter 🎉
Subscribe to our newsletter and never miss out on what's happening in the tech world. It's that simple.
Latest Tech News

Exclusive Tech Deals