X
Our Editorial Process
Each year more than 60 Million users visit Technobezz to solve a problem or research a product. Our goal is that everyone finds what they are looking for, and that is why we cover a variety of products, problems, and solutions on our website.

Writing an article that contains a lot of valuable information may seem simple. But when the article is written, the story doesn't end. We are constantly updating the content so that you can always get up-to-date and accurate information.
---
Technobezz's Editorial Guidelines
Google Chrome is one of the most popular browsers on the market. Given its features, functionalities and support, it's no wonder why it's so loved among the users.
If you are satisfied with Google Chrome, you can make it your default browser! After that, all the links, for example, in your email or other applications (instant messenger,) will be automatically opened in Google Chrome. This guide will show you how to make Google Chrome your default web browser.
How to Make Google Chrome the Default Web Browser
To make Google Chrome the default browser, you can change the configuration in your PC settings or the Google Chrome settings. Just follow the steps from the beginning.
How To Make Google Chrome the Default Web Browser From Google Chrome Settings
Open your Chrome Browser
Navigate to Settings from the drop-down menu on the far right of the browser (3 dots)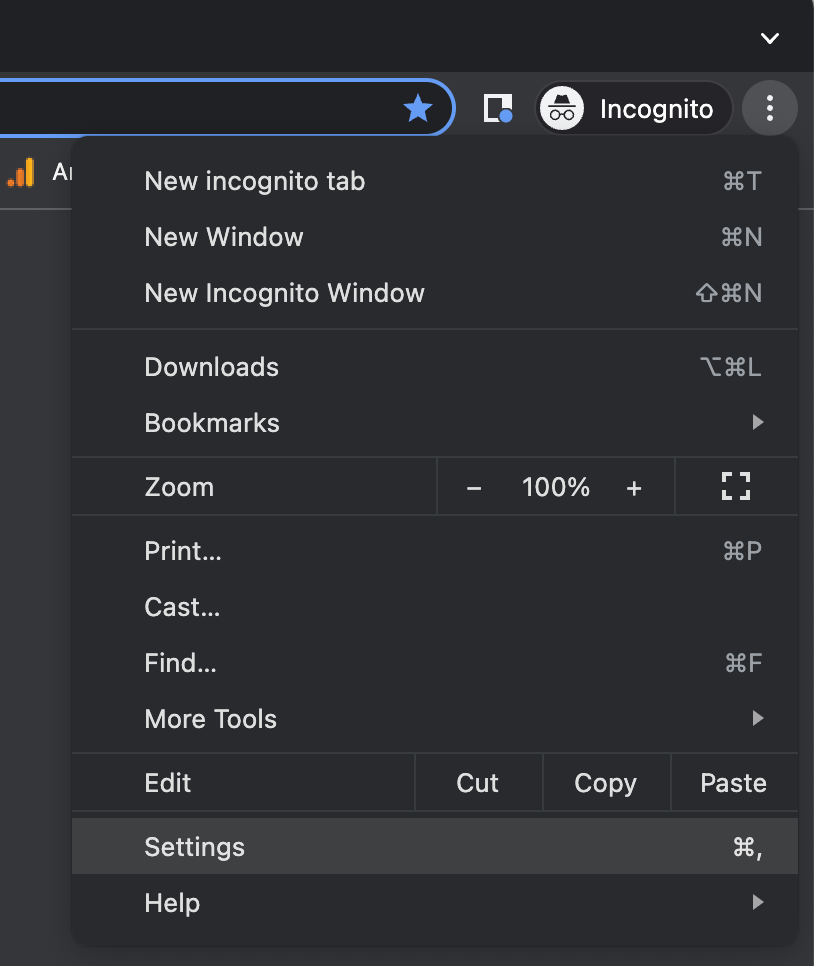 Or, go directly to chrome://settings/defaultBrowser
On the left tab, click "Default Browser."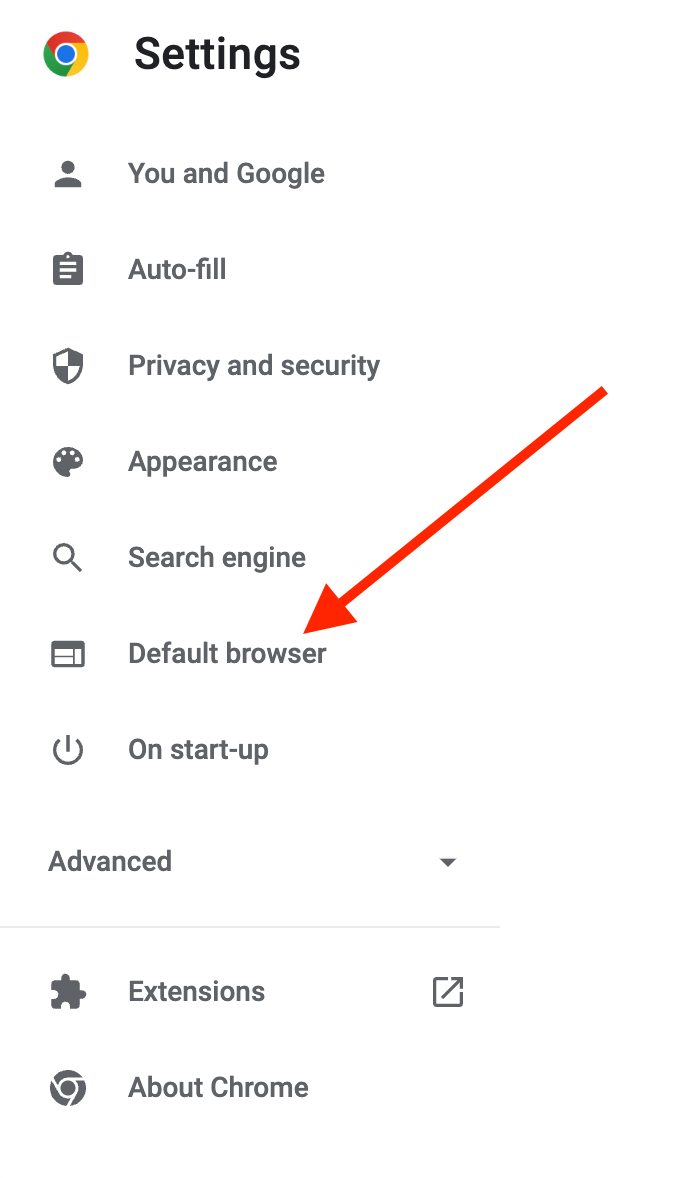 Then click Make Google Chrome the default browser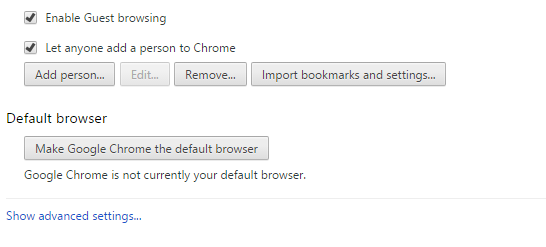 How to Make Google Chrome the Default Web Browser On Windows
Then, click on the Windows Menu icon in the bottom left corner of the browser, and click on "Settings."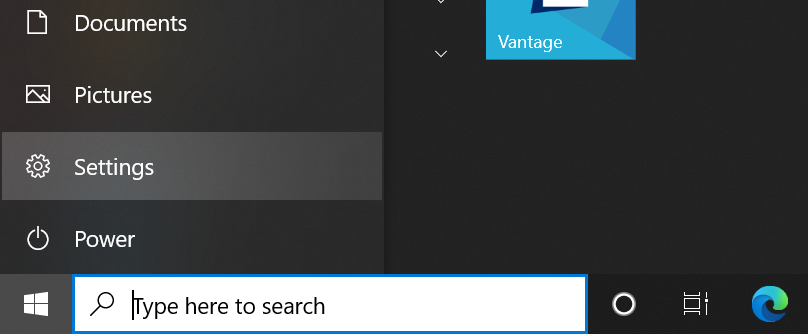 When you open the "Setting," click "System." You will see the "Default apps" option on the left tab, click on it.
You will see a list of applications and their default programs.
Search "Web browser" on the list, and you will see that Microsoft Edge is selected as the default.
Click and replace Microsoft Edge with Google Chrome. Ensure you have the Google chrome browser downloaded and installed first.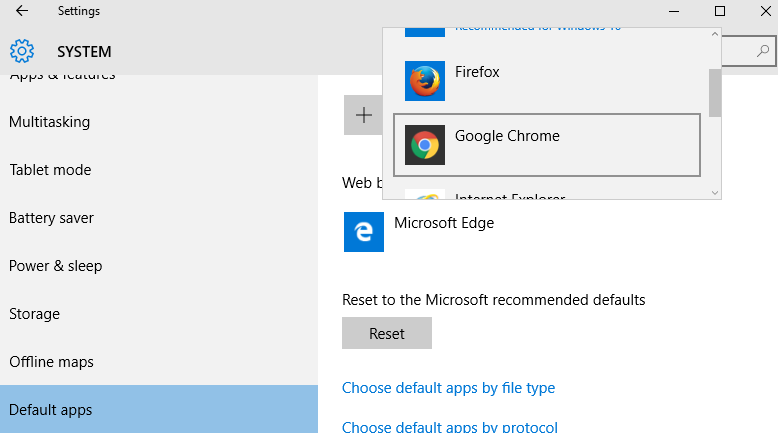 How to Make Google Chrome the Default Web Browser On Mac
Navigate to System Preferences
Click on General
Change your browser to Google Chrome under the "Default web browser" section.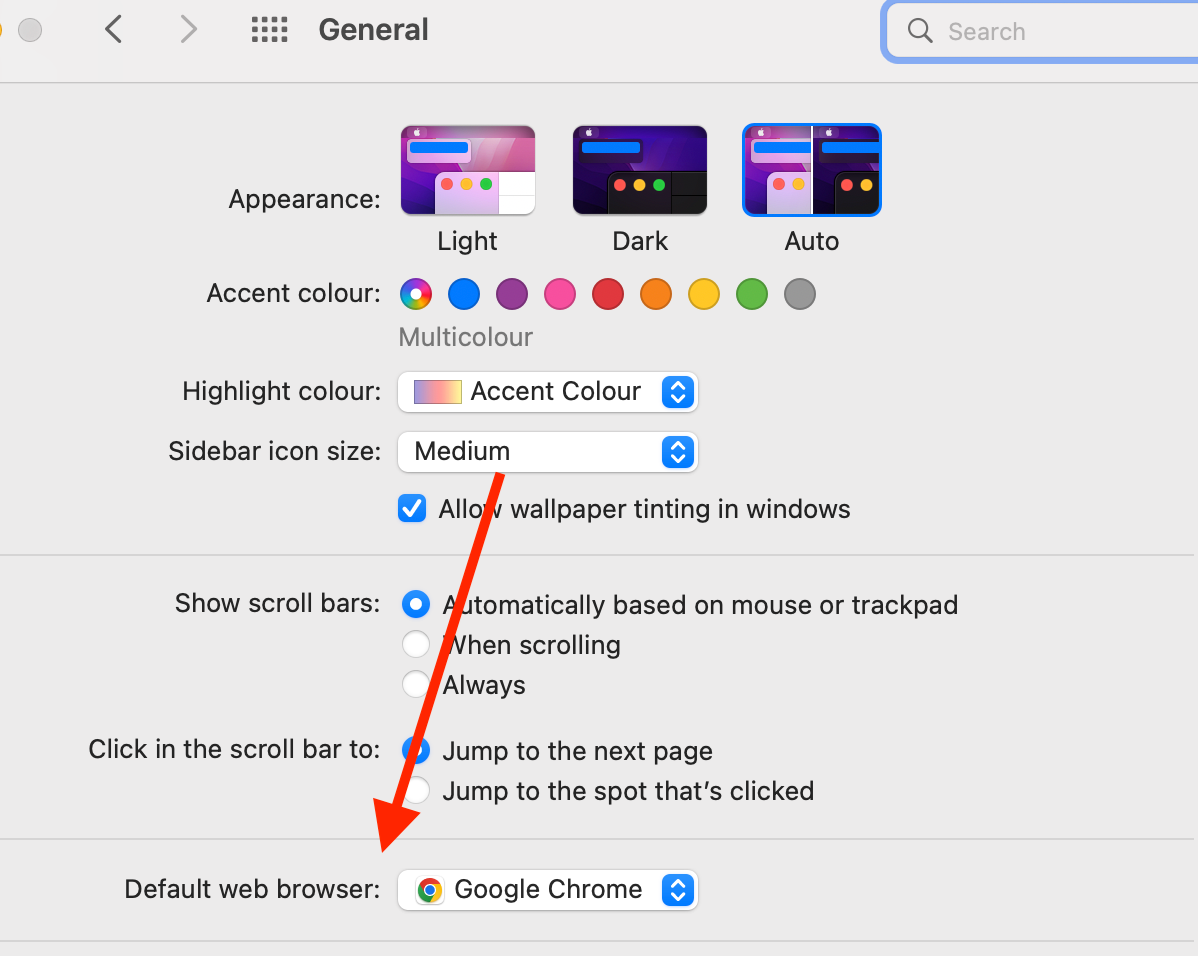 Was this article helpful?
This helps us improve our website.