Windows 10 is excellent. It is possibly the best operating system from Microsoft so far. Moreover, Windows 10 is faster than all previous versions. Windows 10 has all that what was missing on Windows 8. Almost all the issues that previously existed are now corrected, and people really do enjoy using this operating system. However, something you should know: As you reading this text on your computer, Windows 10 monitors almost everything you do. Microsoft can access your personal data, e-mails, and other information when they believe that have a good reason for that.  If this worries you, fortunately, Microsoft Windows 10 allows users to turn off this option if they don't like it.  Luckily, it is possible to "bypass" this policy with a few simple adjustments. This guide shows you how to keep your personal data private in Windows 10.
You may also read: How To Fix The Error Mount Doesn't Show Up In Windows 10
How to keep your personal data private in Windows 10
We are going to share a few tips that will help you to keep your data private in the latest Microsoft's operating system.
Turn off all the "suspicious" things in Privacy Settings
Go to Settings>Privacy and you will see that all kinds of things are enabled. Turn off all the things you want, but keep in mind there are 15 screens through which you must pass, in order to "cover" every aspect of your computer's usage and ensure data security.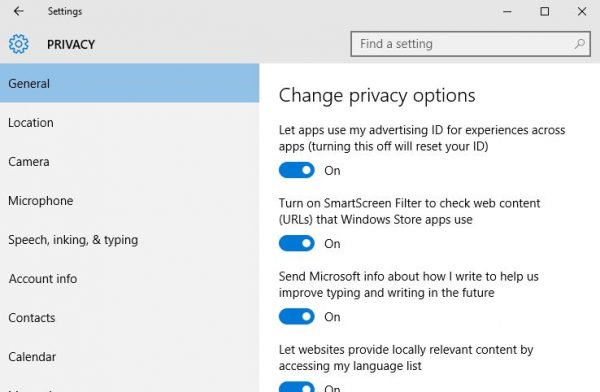 Turn off Cortana
Cortana has the search function and it is one of the best features of Windows 10. However, one of the reasons for doing so well is that it remembers your previous inquiries and offers suggestions and personalized results. You must decide what is more important for you: this tool or your privacy.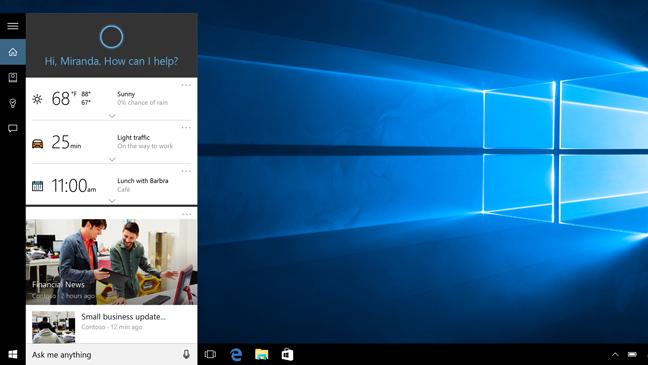 Turn off personalized ads
Adverts on Windows 10 work by offering you personalized ads every time you log into your Microsoft account. It is very easy to turn off such adverts – just visit an external site and mark "off" on both options for personalized adverts.
Use local Windows account
Keep in mind that this is a drastic option because when using local Windows account you will have a very poor synchronization between devices. However, if you create a new local account, Microsoft can't use your data.
Image source: www.skanery3d.eu
See also: How To Enable, Disable, And Customize AutoPlay In Windows 10