If you have been using Chrome, Firefox, or some other browser for years and are ready to try something new, perhaps you should consider Opera GX Gaming Browser. As its name suggests, the browser was designed for gamers to allow gamers to use the browser while gaming without the need to shut it down.
If you like to play games on the web, this browser won't speed them up. However, it has various features that you may find useful, such as RAM limiter, CPU limiter, and more. So, if you are using a Windows PC and are ready to try something new, keep reading. We will show you how to install the Opera GX Gaming browser.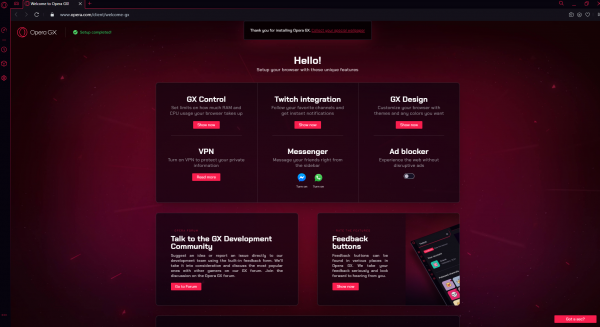 How to install Opera GX Gaming Browser
This browser is a desktop web browser designed for Windows PCs and macOS. If you have been using the regular Opera browser before, you will find that both share the same features and options. But, the GX Gaming browser includes many more. So it is worth trying.
Here is how to install it:
First, you need to download the browser, and you can do it by clicking here
Find the downloaded file in your Downloads folder
Next, double-click on the file
Click Run
When the installation window opens up, click Install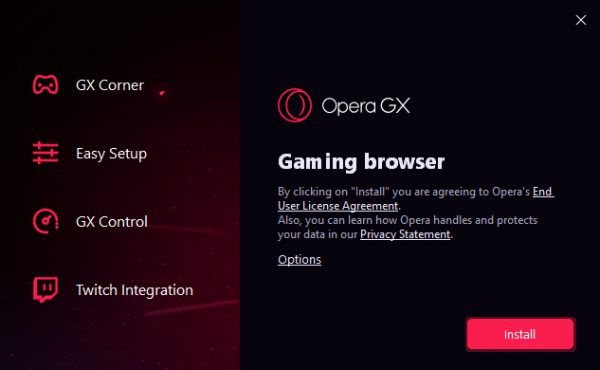 That's it. The browser is installed. It will open up immediately, and you can start exploring its features and options. A desktop shortcut will be placed automatically so you can easily open the browser. If you like how it works and looks, don't forget to pin it to the taskbar.
Join our newsletter 🎉
Subscribe to our newsletter and never miss out on what's happening in the tech world. It's that simple.
Latest Tech News

Exclusive Tech Deals