App Store on iPhone provides a wide range of applications. In the App Store, we can find the apps which are classified into major categories, such as productivity, games, social media, etc. These categories will help users to find the application they need really fast, considering there are almost 1, 5 million applications available.
Apple ID is a requirement for the user to download applications at the App Store. Before the downloading process starts, you will be asked for your Apple ID, and once you provide it, you will be able to download the app you want. Apple ID also saves a history of all applications you have downloaded from the App Store in Purchased section.You are able to see the applications that you have downloaded, by going to the App Store in Updates tab Purchased section.
That way, we can easily see purchased apps and the history of all the apps we downloaded, and some users were wondering: Is it possible to hide purchased apps on my iPhone? Yes, this is possible. If you want to hide purchased apps, and if you are not sure how, keep on reading. In this article, I will cover that topic.
See also How to View Purchase History App Store and iTunes Store
Steps to hide purchased apps on iPhone
Preparation: for iPad, iPod Touch with iOS 8
Go to App Store then tap Updates tab.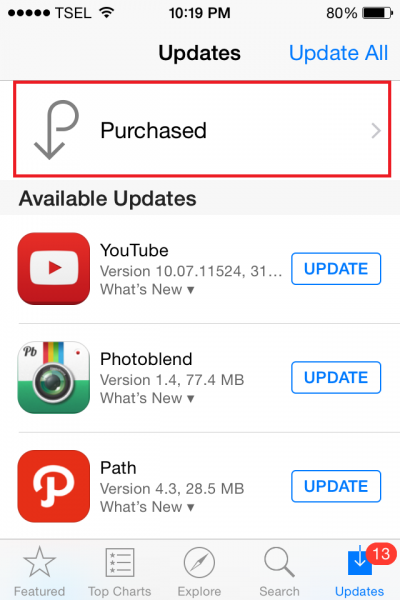 Choose Not on This iPhone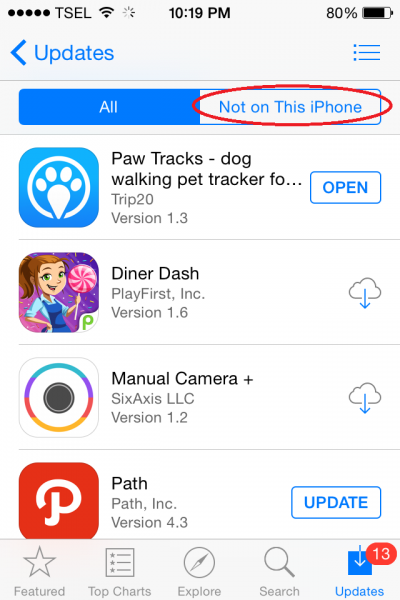 Swipe to the left of the application that you want to hide then tap hide.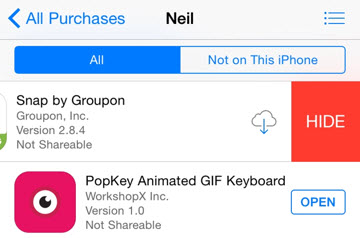 And that's all. So simple. This thing is also suitable for you as a parent who has activated family Sharing feature. By activating that feature, your kids will be able to see and download the applications that you have downloaded, so if you want to hide that, you can do that now with a couple simple steps.
Join our newsletter 🎉
Subscribe to our newsletter and never miss out on what's happening in the tech world. It's that simple.
Latest Tech News

Exclusive Tech Deals