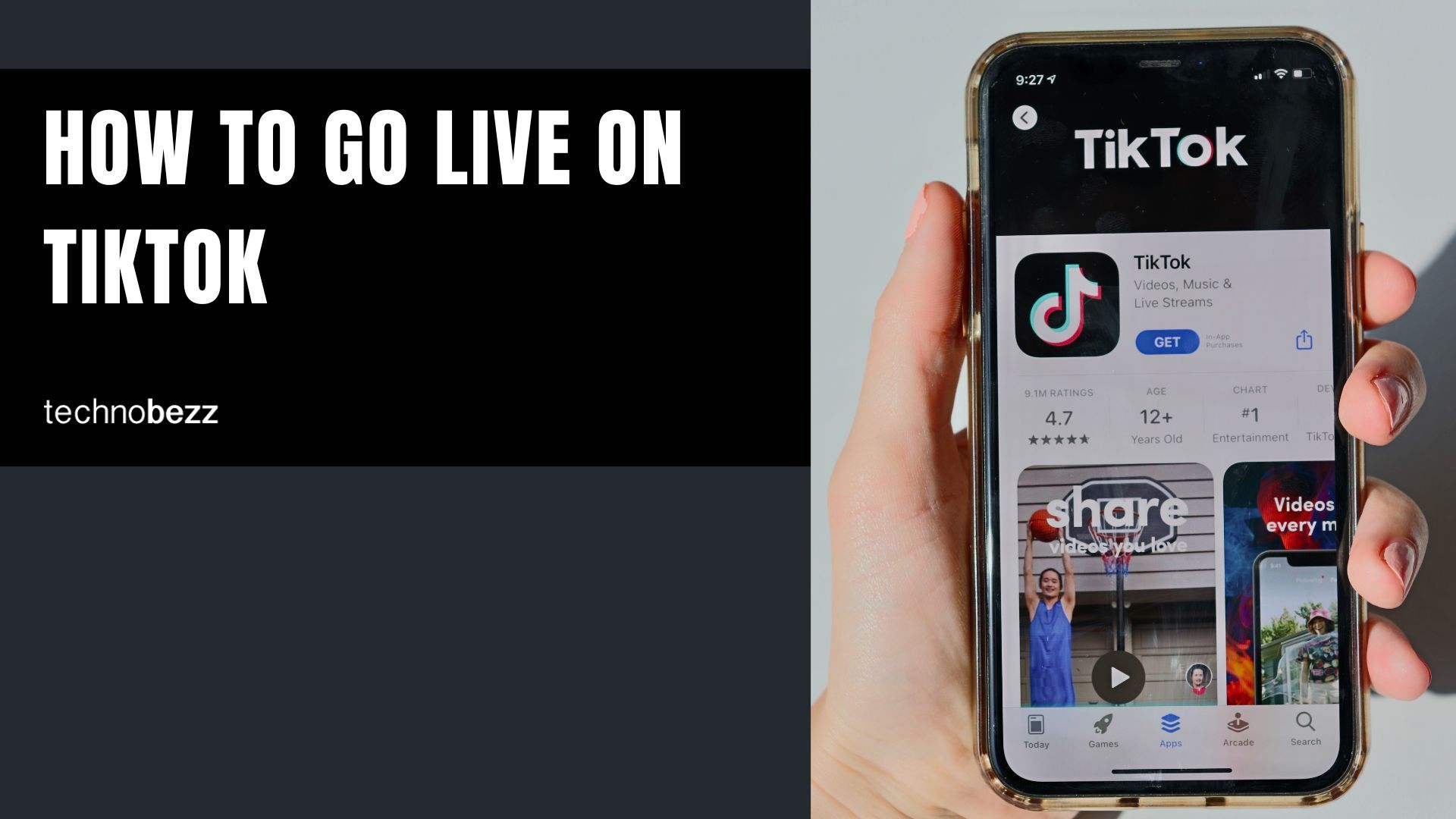 Going live is one of TikTok's many features. This is not very new, considering that other social media apps usually allow you to do the same – you can go live on Facebook, Twitter, Instagram, or YouTube. This article will show you how to go live on TikTok.
See also: How to duet on TikTok.
Why should I?
The best way to connect with your fans is to go live. Your fans may enjoy the videos you upload, but once you go live, they will get to know you more and see you – the behind-the-scenes thing. You can also entertain them in real time.
You also get to know the fans that pay attention to the content you upload. If someone joins your live and stays until its end, you should consider them faithful followers.
It can also be a chance to earn money on the app. When you are on a live, your viewers can give you donations in the form of what TikTok calls gift points. Then, a certain amount of gift points transforms into cash you can withdraw.
You should know that
Going live on TikTok is very conditional. In most countries, you need at least 1000 followers for the 'Live' button to be activated on your app. So, if you have less than that number, you will probably not be able to go live.
Apart from the 1000+ followers, some users say that you need to be verified. That is not true.
Don't worry if you only have a handful of followers. Remember that those who got to big numbers started at 1. Keep posting great content to grow your followers; you will be eligible to create a live in no time.
Going live
You can use these steps to go live once you are eligible (1000 + followers). They will work whether you are using Android or iOS.
Tap on the TikTok app to open it. If you are logged in, it should open to its home screen, with a video under the 'For You' page playing immediately.
Tap on the '+' button.
Then, scroll to your right and see the word 'Live.'
If this doesn't work, you should see 'Video' and 'Live' at the bottom of the screen. To go live, switch to the 'Live' tab. It should just be a swipe to the left.
The pre-live screen will appear. You can add any effect before you go live.
Whenever you are ready, add a title to the show on the text box, which has the following default text – 'Add a title to your LIVE.'
Tap the 'Go Live' button to start your live show. After this, you will be able to see your followers entering your live and making comments.
Whenever someone gives you gift points, you will be notified.
Something to note: never forget to thank a follower who has given you gifts ON THE LIVE. It's essential always to appreciate those who help you make money.
Well, there you have it
With at least 1000 followers, you can attract more than 25 of those to any live that you start.
You can use your lives to respond to the many questions that fans ask about you. Enjoy your lives!
ABOUT THE AUTHORS
Elizabeth
Elizabeth is your trusted Apple product expert with a wealth of knowledge and experience gained from her tenure as an Apple authorized personnel. She's also a seasoned mobile phone, Samsung, and Android expert. With a keen eye for detail and a passion for all things Apple, Samsung, and Android, she is dedicated to providing you with accurate, reliable, and up-to-date insights. Count on Elizabeth to be your go-to source for expert advice on navigating the world of Apple technology, Samsung devices, and the Android ecosystem.
Bogdana
Bogdana is your technology expert, backed by a strong foundation in consumer electronics and a range of qualifications that make her a trusted source in the tech world. With a deep understanding of the latest advancements and a passion for simplifying complex concepts, Bogdana is your go-to authority for demystifying technology and keeping you informed about the ever-evolving digital landscape. Trust her to deliver reliable insights and expert guidance to help you navigate the world of consumer electronics and beyond.