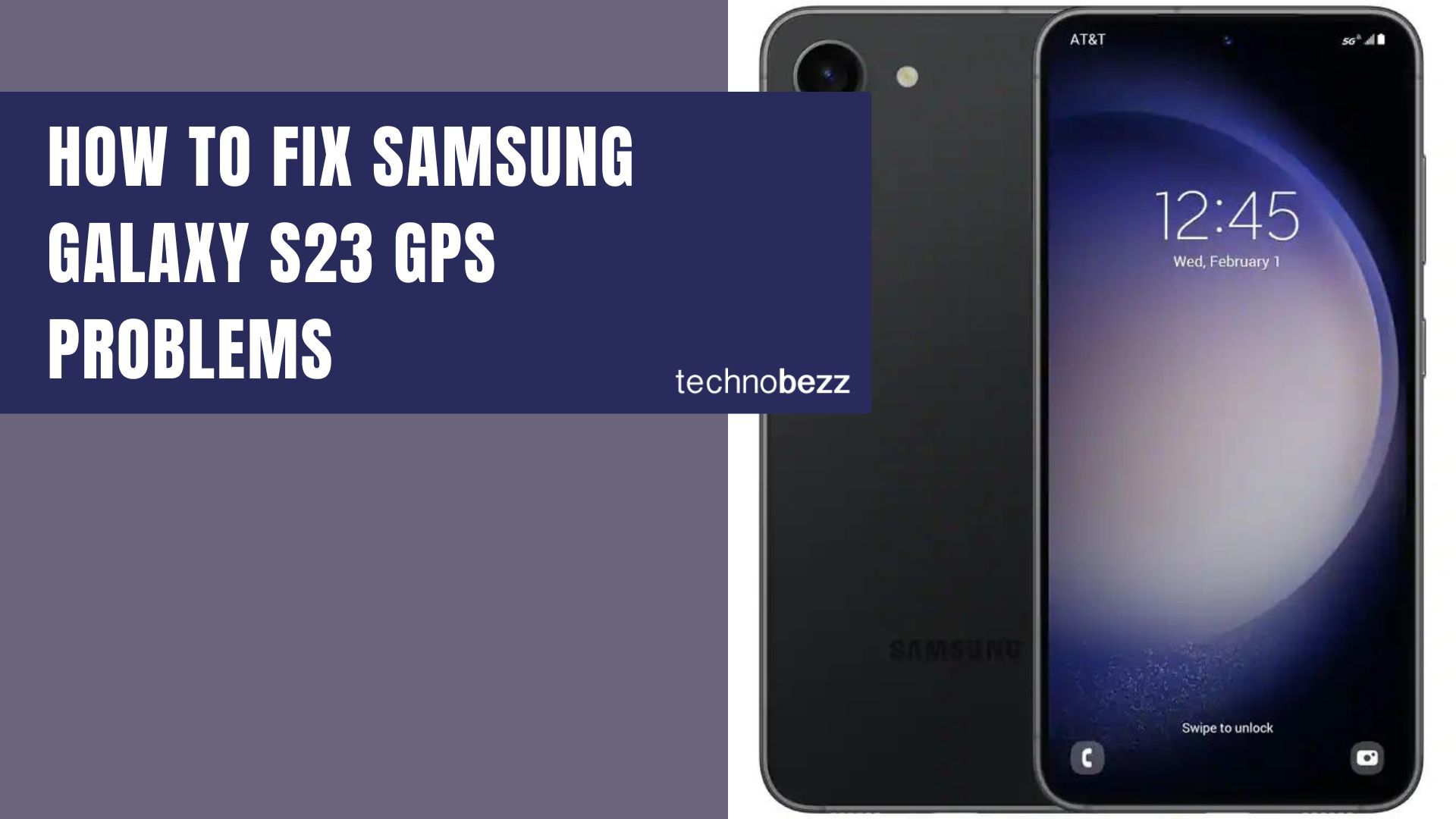 This article discusses how to fix GPS problems on Samsung Galaxy S23 and avoid them in the future. Users may encounter location issues, incorrect directions or not being able to locate themselves due to GPS problems. By following the tips provided, users can resolve these issues and use their device as intended, whether for navigation or work-related purposes.
Samsung Galaxy S23 GPS Not Working - How To Fix It
1. Toggle the GPS
The simplest and quickest way to resolve GPS issues is to toggle the GPS, allowing it to refresh itself. You can turn the GPS on or off through the notifications shade on your phone or through the device settings.
Navigate to Settings
Search for location, then tap it. Or, Security & Location or Biometric and Location
Tap Location.
Toggle it off and on.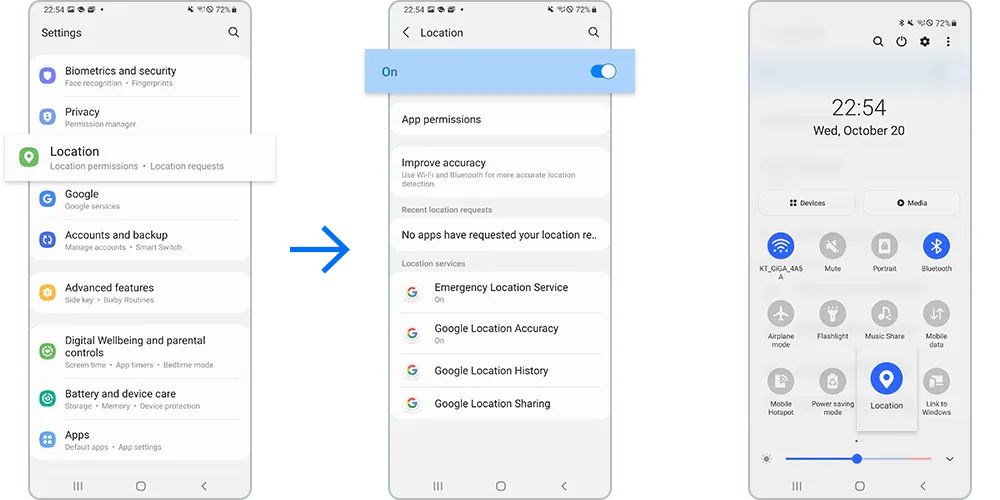 2. Toggle Airplane Mode
Many users have found that toggling the Airplane mode can help solve problems with the GPS.
3. Power Saving Mode
'Power Saving mode' reduces your Android phone performance and limits vibration, location services and most background data. It may be beneficial when saving battery, but you must disable Power Saving mode if you are trying to use your GPS on your Galaxy S23.
From Settings
Tap Battery and device care.
Then, tap Power Savings
4. Restart your Galaxy S23
You can fix many problems with a restart. Press and hold the Power button or Power and Volume Down Button to restart your device. Once the menu appears, tap Restart or Power off and Restart.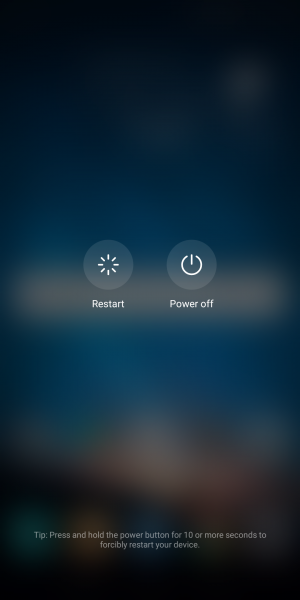 5. Tweak the GPS Settings (Fixes searching for GPS problems in Google Maps on Galaxy S23)
The GPS settings of your Samsung Galaxy S23 can make a lot of difference in your location's calibration. Your GPS could be using some assistance from other technologies to help get a better location.
However, this will only happen when you have chosen the proper settings. To check the GPS settings on your Galaxy S23, follow these steps:
Head to the settings menu of your device
Scroll down to check for location Or Security & Location
Under location, tap on Mode
You will notice that there are three different settings available under Mode. Your GPS can provide the most accurate location depending on your chosen setting.
You must choose "High Accuracy" because the other two options will limit how your GPS checks the location.
High accuracy (Battery usage: high): Uses GPS, Wi-Fi, and mobile networks to estimate location.
Power saving / Battery saving (Battery usage: low): Uses Wi-Fi and mobile networks to estimate location.
GPS only / Device only / Device sensors (Battery usage: moderate): Uses GPS to estimate location.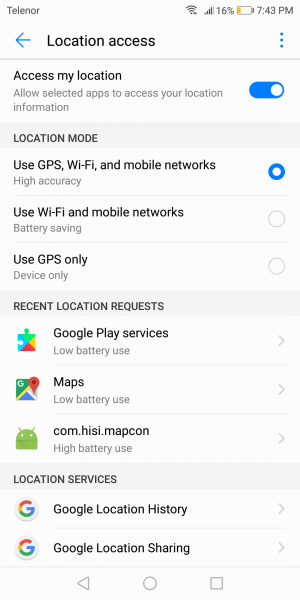 6. Update Google Maps on your Galaxy S23
Updating your Google maps can make a big difference.
Open your Google Play Store app.
At the top right, click your profile icon.
Then, tap Manage apps & devices. Apps with an update available are labeled "Update available."
Search for Google Maps
Tap Update.
Once the update is complete, restart your Galaxy S23 and allow the GPS to check the location once again.
7. Clear Cache and Data on your Samsung Galaxy S23
Cache files store information that helps your device load the application quickly. These files are made over time once you keep using the application.
Here is what you need to do:
Go to Settings
Tap on Apps (App Manager, Manage apps, depending on the Android device)
Find the Google Maps app and tap on it
Tap Storage.
Next, tap Clear Cache and Clear Data
Go back to the Home screen and relaunch the app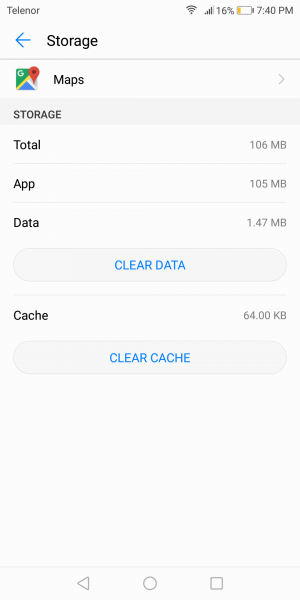 Once you have cleared all the data and cache files, restart your Galaxy S23 and use GPS again. Check if the issue you were facing has been resolved.
8. Use GPS Status and Toolbox App
The GPS Status and Toolbox App is a practical and user-friendly application that can give you a lot of information on your device's GPS settings.
It can also help install necessary updates for Assisted GPS Data, also known as A-GPS data. The A-GPS data enhances the GPS performance of your device.
Download the GPS Status and Toolbox App
9. Use Safe Mode
Some of your apps use GPS services on your Samsung Galaxy S23. If these apps end up with corrupt files, it may affect your device's GPS performance. To check if an app is causing the problem, use your phone in Safe Mode and check if it works fine.
Press and hold the Power button on your device till you see the Power menu > Tap Power Off
Press and hold the Power and Volume Down buttons at the same time to turn the device on.
Once the Samsung logo appears on the screen, you can let go of the power button. Ensure you keep holding the Volume Down Button
Safe Mode will now appear at the bottom left of the screen.
How to Exit Safe Mode (3 Ways):
Press and hold the Power button for at least 6 seconds, then tap Restart.
Press and hold the Power + Volume Down buttons for at least 5 seconds
Swipe down from the top of the screen to access the Notification Panel, then tap on "Safe mode is on" To disable and restart.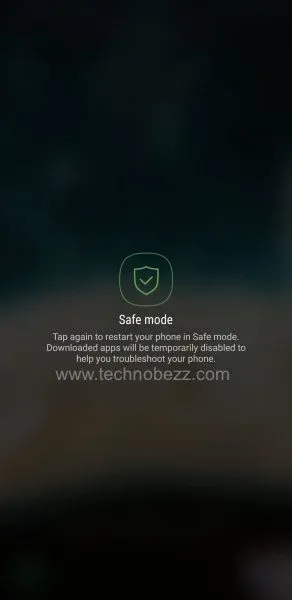 10. Update the Software on your Galaxy S23
If there are delayed updates for your phone, it is about time you checked and updated your software.
Go to the Settings menu of your device.
Please scroll down to find About device and tap on it
Tap on Check for Updates, and if a newer version is available, install the latest updates.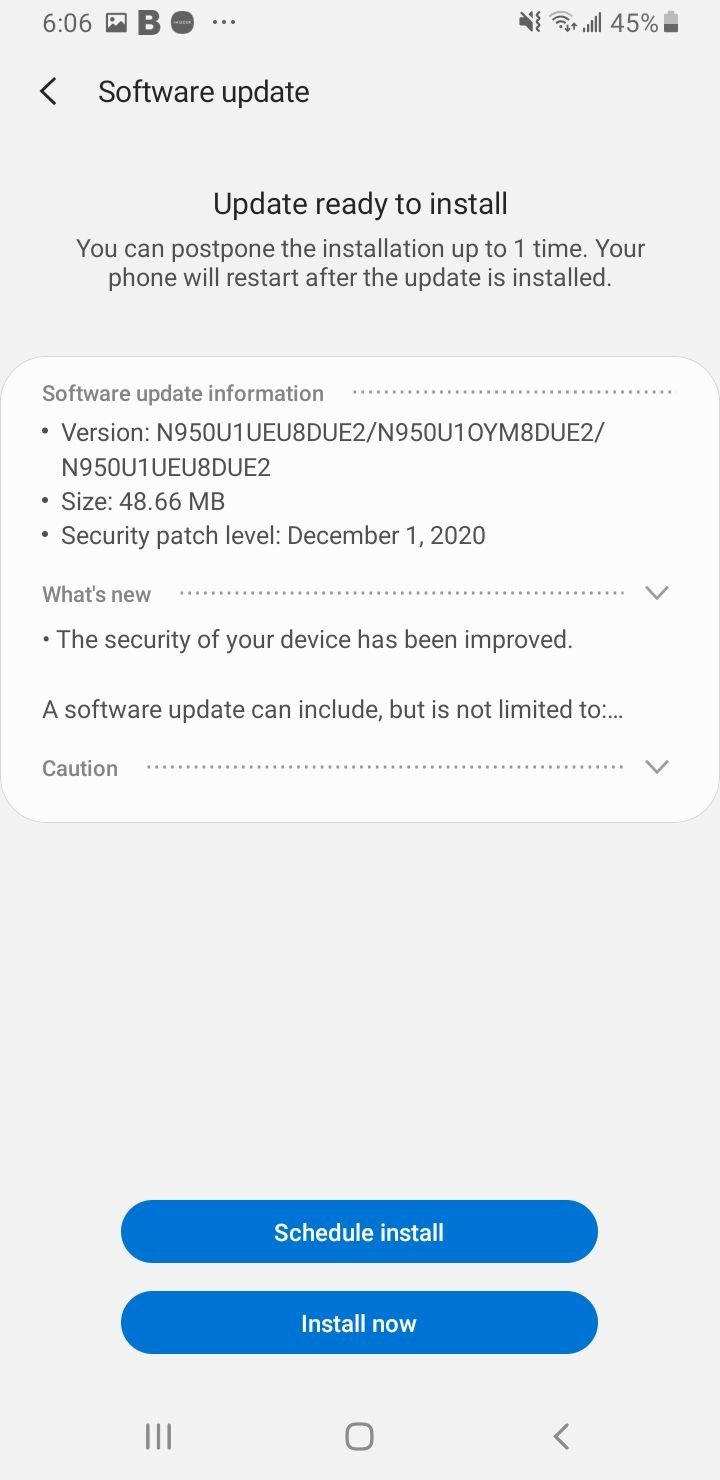 11. Wipe Cache Partition
If you are facing problems with your GPS on your Samsung Galaxy S23, then it is always recommended to wipe the cache partition of your device and allow your device to build new cache files. This will ensure that the cache partition is not causing the problem.
Older Models / Versions:
To turn off your phone, press and hold the Power, Volume Up, and Home buttons until your phone vibrates.
You will be in the Recovery menu of your device.
Highlight the 'wipe cache partition' option by using the Volume Down key and pressing the Power key to select the option.
Updated:
Press and hold the

Power button

on your device till you see the Power menu >

Tap Power Off

Connect your phone to a desktop/ laptop with the original Type-C cable

Press and hold the

Power + Volume Up

Buttons

When the Android logo appears, release all keys.

Use the Volume down button to navigate, then select

"Wipe cache partition

."

Use the

Power button

to make selections.

Once the wipe cache partition process is complete, select Reboot System using the Power button.

Press the Power key to restart the device.
12. Factory Reset your Galaxy S23
Resetting your phone to factory settings deletes all data, including your downloaded apps. This is why it is essential to create a backup of all crucial data.
Go to the Settings menu of your device
Tap on General Management or Back up and Reset
Tap Reset.
Tap Factory Data Reset.
Tap on it and confirm the Reset when you get a warning message letting you know that your data will be lost.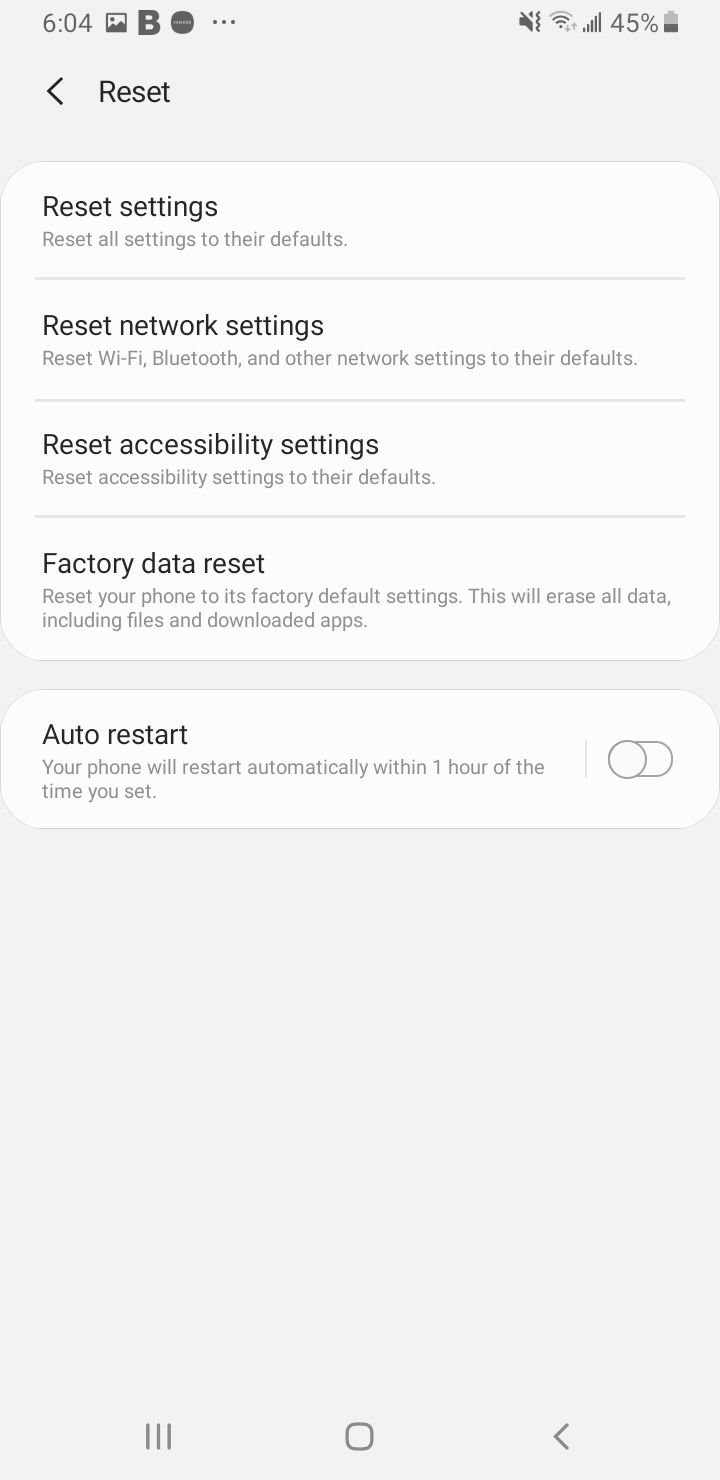 What should I do if my Samsung Galaxy S23 GPS is not telling the location accurately?
If you have already updated Google maps and still find the GPS of your Galaxy S23 showing you the wrong locations, then there is a chance that the compass is not calibrated correctly.
If your device gets incorrect orientation information when you try to use a navigational app, then the compass of your Android device needs to be calibrated.
You will require an app to calibrate the compass of your device. GPS Essentials is a good app on the Play Store which can help you calibrate your device's compass. Download and install the app.
Please open it and tap on 'compass.'
You must use your phone to draw figure 8 in the air to calibrate the compass. Once you wave your phone in the air creating the pattern of the number 8 sideways, you will be able to calibrate the compass.
Draw the pattern several times to properly calibrate the phone's compa

ss.
How can I refresh my Samsung Galaxy S23 GPS data?
Sometimes, your Galaxy S23 may show the wrong location, or the GPS may not work because it is stuck on one of the GPS satellites even though that particular satellite is not within range.
This causes the GPS of your phone to show incorrect information. By refreshing the GPS data, you can correct this problem.
You can use an app like GPS Status and Toolbox to refresh the data. The app is available on the Google Play Store, where you can download and install it for free.
Open the app and tap anywhere on the screen.
Tap on the spanner icon to bring up the drop-down menu
Tap on Manage A-GPS status.
Now tap on Reset.
Once that's done, go back to Manage A-GPS state and tap on download.
Once the download is complete, your GPS data will be refreshed.
If you continue to face problems with your GPS, then take it to a professional to check if the antennas are damaged.
Join our newsletter 🎉
Subscribe to our newsletter and never miss out on what's happening in the tech world. It's that simple.
Latest Tech News

Exclusive Tech Deals