Weak vibration on the Samsung Galaxy S5 is a rare issue that you may face sometimes. What happens in the case is the vibration becomes weaker for any calls, notification, messages etc. The problem is that you will not be able to know about any notification if the phone is kept in silent mode. But here are some troubleshooting processes to get rid of the S5 vibrating getting weaker issue.
See also- How to use collage studio on Galaxy S5
Troubleshooting to fix S5 weak vibration issue
Use other vibration pattern
If you continue to face this issue then changing the vibration mode can fix the issue as every pattern has different degree of intensity. You can try Zig-zig-zig pattern because this pattern's vibration intensity is more than other patterns.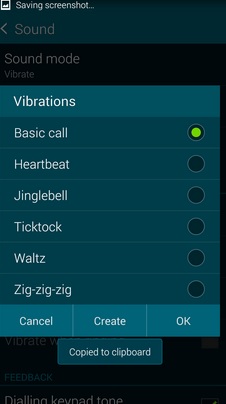 Run Hardware testing function
You will be able to know that the problem is occurring due to the hardware issue or not from this testing. This is only a diagnostic tool which will just let you know if the problem is hardware related and after knowing it you can fix the S5 vibrating weaker issue by going to a technician. You need to just dial *#0*# from the keyboard and do not give any quotation or anything. It will show the hidden service menu. Select the Vibration button to know if the vibration assembly is working properly. If the vibration motor does not respond then it is a hardware issue.
Remove old and corrupted system files through system dump
System dump is a replica of the phone's set of files and operating system. Actually this mode is not for the use of end users. But only for troubleshooting you can have the access to system dump. You have to dial *#9900#* from the phone's dialer. Do not give any quotation or any other symbols. Next select the 'Low battery Dump' option and you will get rid of all the unnecessary files that include wallpaper, ringtones and various functionalities.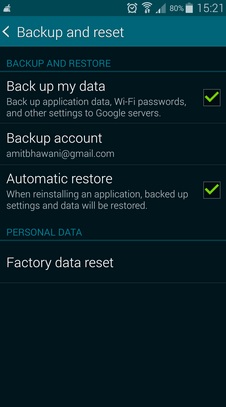 Factory reset
This is the last option which can solve any software related issue. But if the problem does not go after all these methods then it must be a hardware issue. Get it fixed by going to the technician or replace your phone.