On "How To" this time we are going to talk about one of the issues many users were bothered: iPhone 6 touch screen not responding issue. The symptoms are:
iPhone 6 touch screen unresponsive
iPhone 6 touch screen glitch when we touch it
iPhone 6 touch erratic touch issue
The symptoms of the issue above is related to iOS 8.x which powering iPhone 6 or display hardware assembly with front camera. Let's try step by step to handle it by yourself. Technobezz will divide the troubleshooting into 2 major methods which we call: Do It by Yourself (DIY) Method and Expert Method.
Technobezz disclaimer: Technobezz will not responsible for loosing data or hardware issue that might appear in doing this troubleshooting. Do it with your own risk. We will provide you with excellent methods, but in certain thing cannot be predicted. That's why we recommend you to do this important steps first before you do the troubleshoot:
Backup your iPhone 6. See — Ultimate Guide How to Backup iPhone 6 and iPhone 6 plus to Mac/PC because some steps can make you lose you iPhone data.
If your iPhone 6 still covered by warranty, you have a full right to report your issue after or before you do the DIY method. Through a genius bar at Apple Store, make a phone call to Applecare or the nearest Apple Authorized Service Provider.
Do It Yourself (DIY) Method 
Make Sure:
Make sure that the glass display of your iPhone 6 is free from water or other liquid, dirt and dust. If you find it, try to clean it. You can use a special cleaner liquid for electronic devices and a soft cloth.
Make sure that this issue is not related to certain accessibility features. To check it, try to triple click home button or tap your iPhone display with 3 fingers.
Try to charge your iPhone 6 by using its native cable and charger.
Take off the casing that attach to your iPhone 6.
Troubleshooting
Restart your iPhone by pressing and holding the power and home button until it restart.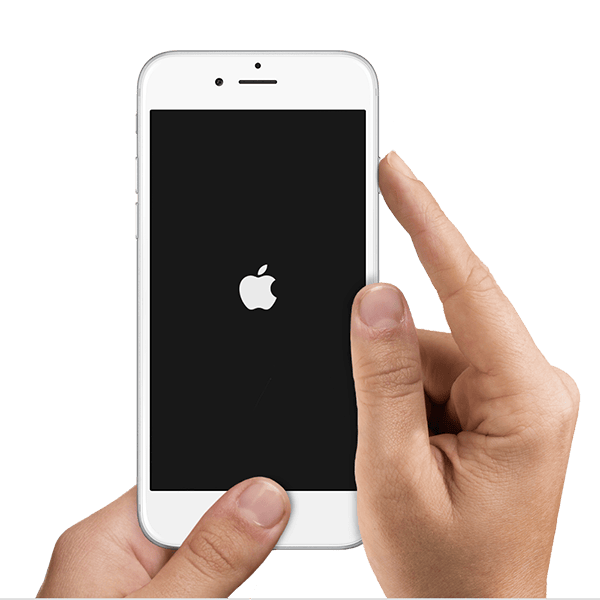 Restore iPhone has to be in recovery mode or DFU mode. To take your iPhone to recovery mode: Plug iPhone to Mac/PC then launch iTunes. Hold down power button and home button until the iPhone restarts and when Apple logo starts to appear, release the power button but keep on pressing the home button until iTunes sign and cable lightning on your iPhone 6 screen are appear.
To take your iPhone 6 to the DFU mode: plug the iPhone to Mac/PC, and then launch iTunes. Hold down the power button and home button until iPhone restarts. After 5 seconds, release the power button, but keep pressing the home button. If it succeeds, your iPhone screen will remain dark, but iTunes will detect your iPhone 6 in the recovery mode.
Choose restore and iTunes will download firmware that is need and restore your iPhone 6 to factory setting.
Expert Method
Hardware checking and troubleshooting
If the iOS troubleshooting has you done but you're still facing the issue. well if your iPhone 6 still covered by warranty, Apple will give a replacement for your iPhone 6. this is a typical service to fix iPhone 6 touch screen not responding issue, a replacement to the new one, they will not do a hardware troubleshooting inside or replace certain part. For you who are curios and have read our disclaimer. we will try to give you a general description of what you can do on hardware troubleshooting.
Try to unplug the battery on iPhone for 6 seconds then plug it back and switch on the iPhone
Try to reseat the connector display to logic board, tidy up and switch on the iPhone
If those steps above are not fix iPhone 6 touch screen not responding issue. It really need to be tried to change the display assembly iPhone 6 using known good part
Source Picture iFixit