Some of Mac users reported the issue related to preferences com file on OS X which cause the CPU usage become more than 300% and as a result the Mac become hot and its battery life drain rapidly. Maybe you are confused whether this article is fit with your problem or not? Do this following checks.
Open Activity Monitor app. You can access it on Finder >> Go >> Utilities >> Activity Monitor. This application is provided in OS X to find out which hardware resource is used by us when we are using OS X.
On CPU tab part, click %CPU to sort the biggest CPU usage and you can see the process name which is using the excessive CPU resource. If that process name is com.hp.devicemodel.TransportProxy, this article is fit for you.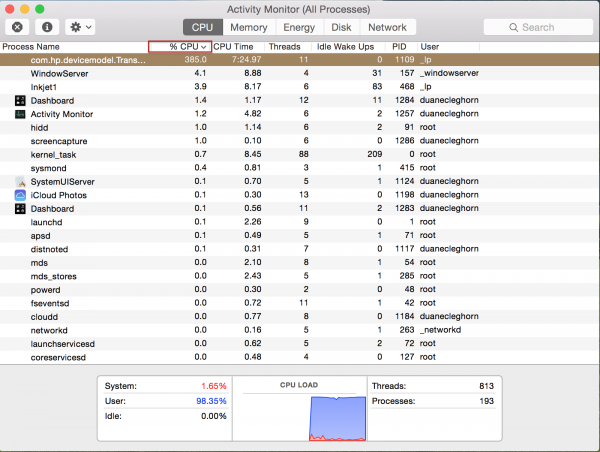 So, what is the com.hp.devicemodel.TransportProxy, thus it makes our Mac tired? I don't want to discuss that com file further but certainly it's related with your "hp" printer product. Even if we open the hp forum itself, at this moment we cannot get the answer yet. This complaint is felt by users when they updated OS X to 10.10.4. Maybe in the near future, hp will launch a software and driver update to fix the bug. I will try to discuss how to fix com.hp.devicemodel.TranportProxy Using High CPU on OS X and it can be a solution for you until the update from hp is released.
How to fix com.hp.devicemodel.TranportProxy Using High CPU on OS X
The step we are going here is quite simple but i always remind you to do a backup data before you do any troubleshooting related to this device. This is a suggestion that you might always heard from any parties. Do you know why? Because computer system is not perfect and unpredictable case may happened while the most important things from computer is the data.
Go to Finder >> Go to Folder
Type: /Library/Printers
You will find a printer list on that folder.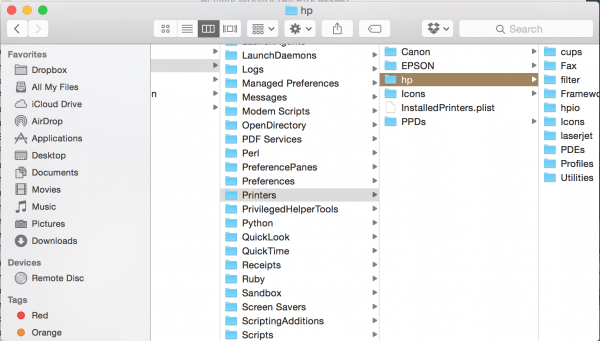 Delete hp folder (but don't empty trash!), enter your admin password
Restart your OS X.
Do the check up steps above through Activity Monitor, whether process name com.hp.devicemodel.TranportProxy still there? it should not be there
Go to Trash, right click hp folder on trash and choose Put Back. Your hp folder will back to its previous place.
This steps can you try without losing hp software and driver. Check the software update if there's a software update for hp.
see also: How to Try Free Trial Apple Music Without Credit Card