In the world of smartphones, there are so many apps we can explore. Some are designed for fun, the others for productivity, and usually the apps we have installed on our device run smoothly and without any issues. However, when using a smartphone for some period of time, you may notice the apps are lagging, and one of the common issues is when the apps start freezing and crashing. You were just playing one of your favorite games, and in the middle of it, the app just froze. Sounds familiar? This is one of the issues on BlackBerry Priv as well. The good thing is that you can get rid of this problem pretty easily. Here are the solutions for BlackBerry Priv apps freezing and crashing issue.
You may also read: How to fix SMS or MMS not working on BlackBerry Priv
Ways to fix BlackBerry Priv apps freezing and crashing
Use the Force Stop option
When one of the apps starts to misbehave, no matter if the problem is freezing or crashing, you can use the Force stop option to shut down that app. To do that, go to Settings > Apps and select Downloaded tab. You will see the apps you downloaded there, find the problematic one, click on it and tap on Force Stop option. Go to the Home screen, tap on that app and see if it works normally.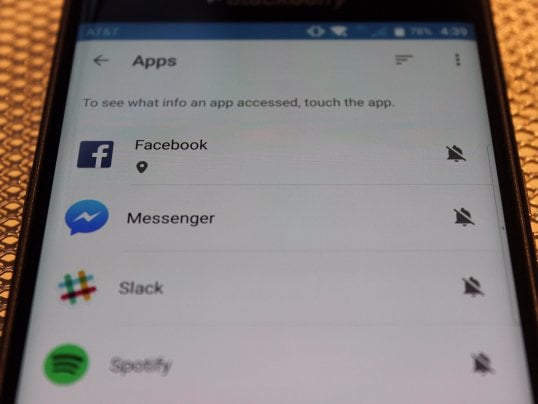 Update the application
Apps tend to misbehave when they are not up to date. It is very important to check for updates on the regular basis, so as soon as you notice that any of BlackBerry apps freezing and crashing go to Play Store, tap on three horizontal lines to open the Settings menu, tap on My apps & games and tap on Update All under the Installed tab.
Clear Cache
Clearing the cache can solve the problem. Go to Settings > Apps > Downloaded tab, find the misbehaving app and tap on it. Click on the "Clear cache" option.
Clear Data
If clearing the cache didn't solve the issue, and if the app still acts strangely, you can clear app's data. Keep in mind that when doing this, all app's data will be deleted, including its settings and local files. Go to Settings > Apps > Downloaded, tap on the app and click on the "Clear data" option.
Reinstall the app
This is not something you can do with pre-installed apps, which means you can reinstall only the applications you installed on your BlackBerry Priv. To remove the app go to Settings > Apps > Downloaded, tap on the app, click Uninstall and then tap OK. Go to Play Store, find the app and download and install it again.
Restart your device
In many cases, restart solves the problem because it shuts down the processes and apps and saves up the memory. Press and hold the Power key located on the left side of your Priv and tap Power off. Turn your phone back on.
Image Source: www.vortl.com
You may also read: How To Transfer Contacts From BlackBerry To Galaxy S4