The Apple TV is a black box connected to your television with an HDMI cable. It brings features of an Internet connection to your television. A "set-up box" brings your Smart TV access to Web video apps. It comes with a remote control to manage your settings. In other words, it's easy to surf all the entertainment content, such as movies and TV shows, etc., on your TV screen with an Apple TV box, spending just 69$.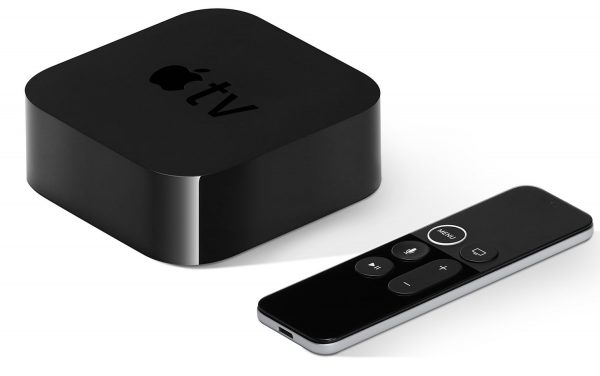 Black screen issue and why does it appear?
Apple TV is a great device to connect your TV to the Internet if you want to enjoy music, get videos, download apps, play games, or connect to other Apple devices. However, modern technology comes with a lot of settings and management tools. Some of you may have experienced a black screen when you connected it to your computer.
The Apple TV box itself has no control settings. However, it is controlled externally with remote control via other apple devices like iPhone, iPad, etc. So, any damage to these devices results in the generation of troubles in the Apple TV.
Fixing options
To fix the Apple TV black screen, we gave a variety of methods, such as:
Using Third-party tools
You can fix your Apple TV black screen with the help of a third-party tool like the iMyFone Fixpo. It is an iOS repair tool that can repair your apple device, which works as a remote control for your Apple TV. Once the Apple device controlling your Apple TV is repaired, your Apple TV will start working properly.
To download the app, select standard mode and connect your laptop or PC to your Apple TV. This will then start fixing your issue.
Check the power cord and HDMI cable
Check if the Apple device is connected to power or not. Also, check whether the status light is on or not. If the status light is on, but the Apple TV gives a black screen, check HDMI cable connections.
Restart your Apple TV
As you know, the Apple TV has no integrated settings and works with remote control. Since it has lost its screen, you can restart it with the help of the remote control.
If you have an Apple remote, press the Down and Menu buttons to restart your device.
If you have a Siri remote. Press the Screen icon and the Menu button to let it go when the status light flashes.
Restore your Apple TV with iTunes
One of the best ways to fix the black screen is to restore it to factory settings. You can get it done by downloading and installing the latest version of iTunes. Plug in your Apple TV to power the card but ensure no background program is running. Connect your computer with the help of a USB cable with iTunes launched to your Apple TV. Wait until the Apple TV page appears. Now select Restore Apple TV. The restoration process will fix your black screen issue.
Change video resolution
If your Apple TV shows a black screen, you can also fix this issue by changing the video resolution settings from your remote control.
These are some simple methods you can adopt to get your issue fixed, but you should check the power cord and HDMI cable to see if your device is connected to the power supply or not.
Join our newsletter 🎉
Subscribe to our newsletter and never miss out on what's happening in the tech world. It's that simple.
Latest Tech News

Exclusive Tech Deals