X
Our Editorial Process
Each year more than 60 Million users visit Technobezz to solve a problem or research a product. Our goal is that everyone finds what they are looking for, and that is why we cover a variety of products, problems, and solutions on our website.

Writing an article that contains a lot of valuable information may seem simple. But when the article is written, the story doesn't end. We are constantly updating the content so that you can always get up-to-date and accurate information.
---
Technobezz's Editorial Guidelines
When Telegram was released, it wasn't so popular, but now, Telegram counts 200+ million users every month. It is currently one of the most popular messaging apps globally.
This app is very similar to WhatsApp and Viber regarding features. You can chat with your friends and family, call them, host a video call, and even send voice messages. It is a very useful app in general.
The app's interface is user-friendly, and the blue color on Telegram's logo only confirms that statement. It is available for Android, IOS, and Windows devices. And some people prefer it over other apps because it has a very friendly and flexible design on the desktop.
If you are new to Telegram and want to find out how you can find some users on this app via their ID, you are in the right place. We will teach you how to do it yourself fast and with ease.
Steps to find a user ID on the Telegram app
The steps are pretty much the same for when you want to find your user ID. Keep in mind that the Telegram app is available for Android and IOS devices, and the process for finding user IDs is the same. Follow these simple steps.
You will first, of course, need to open the Telegram app on your device. Make sure that you are logged into your account. If not, log in now.
When the Home page opens, in the search bar, search for @userinfobot and click on that username.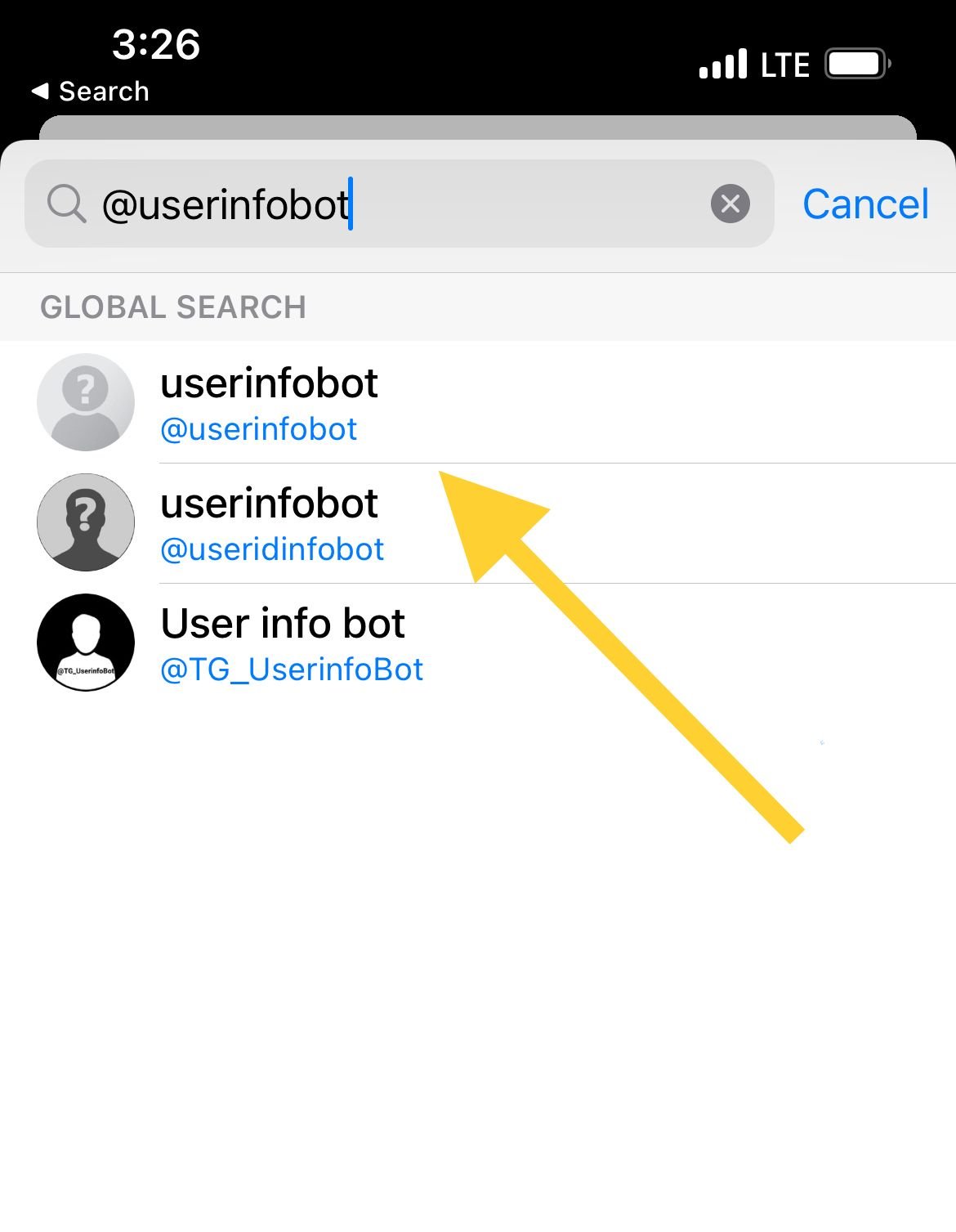 To start a chat with this bot, click on the big Start button at the end of your screen.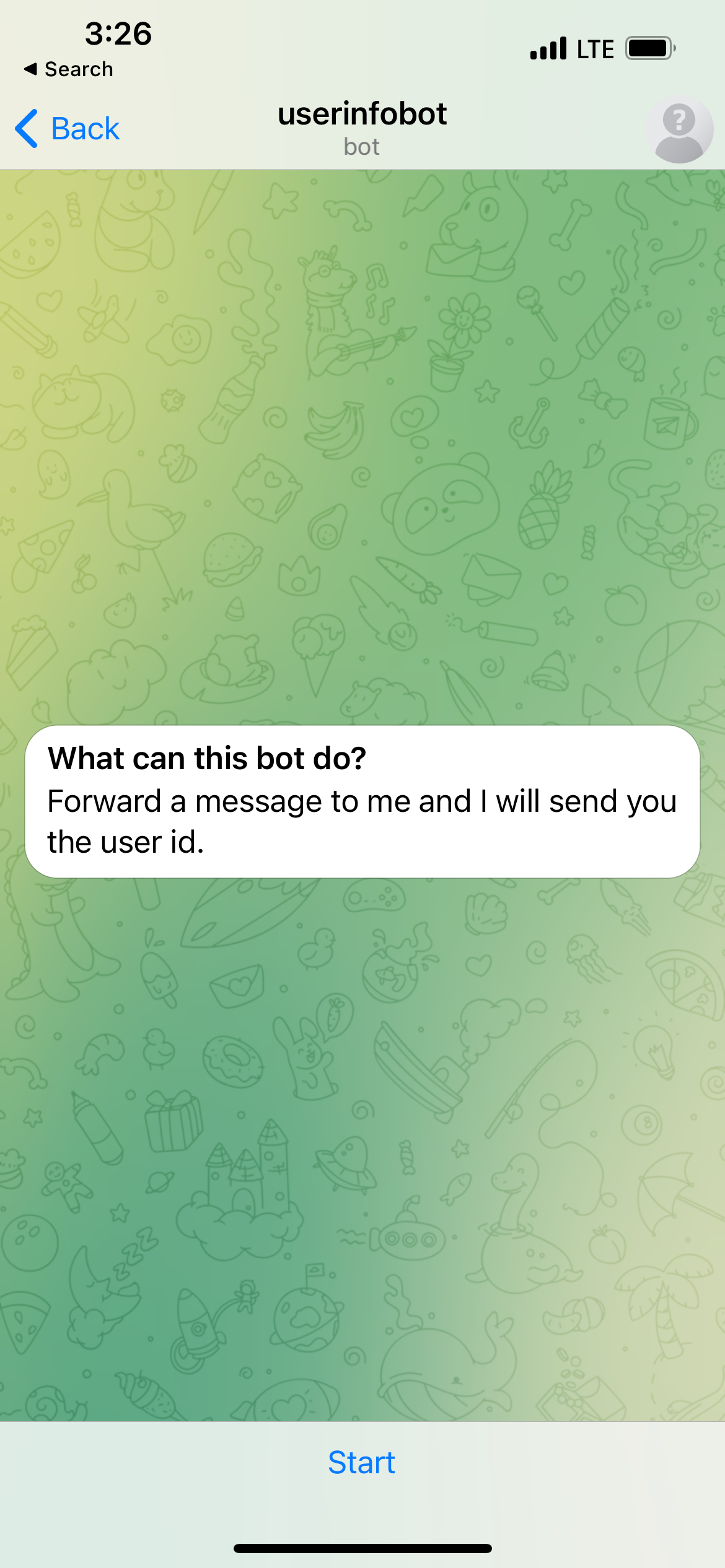 Once the chat has opened up on your screen, the bot will send you your user ID first. But, if you want to search for someone else's, type in the message box that user's username. The bot will show you their ID as a text message.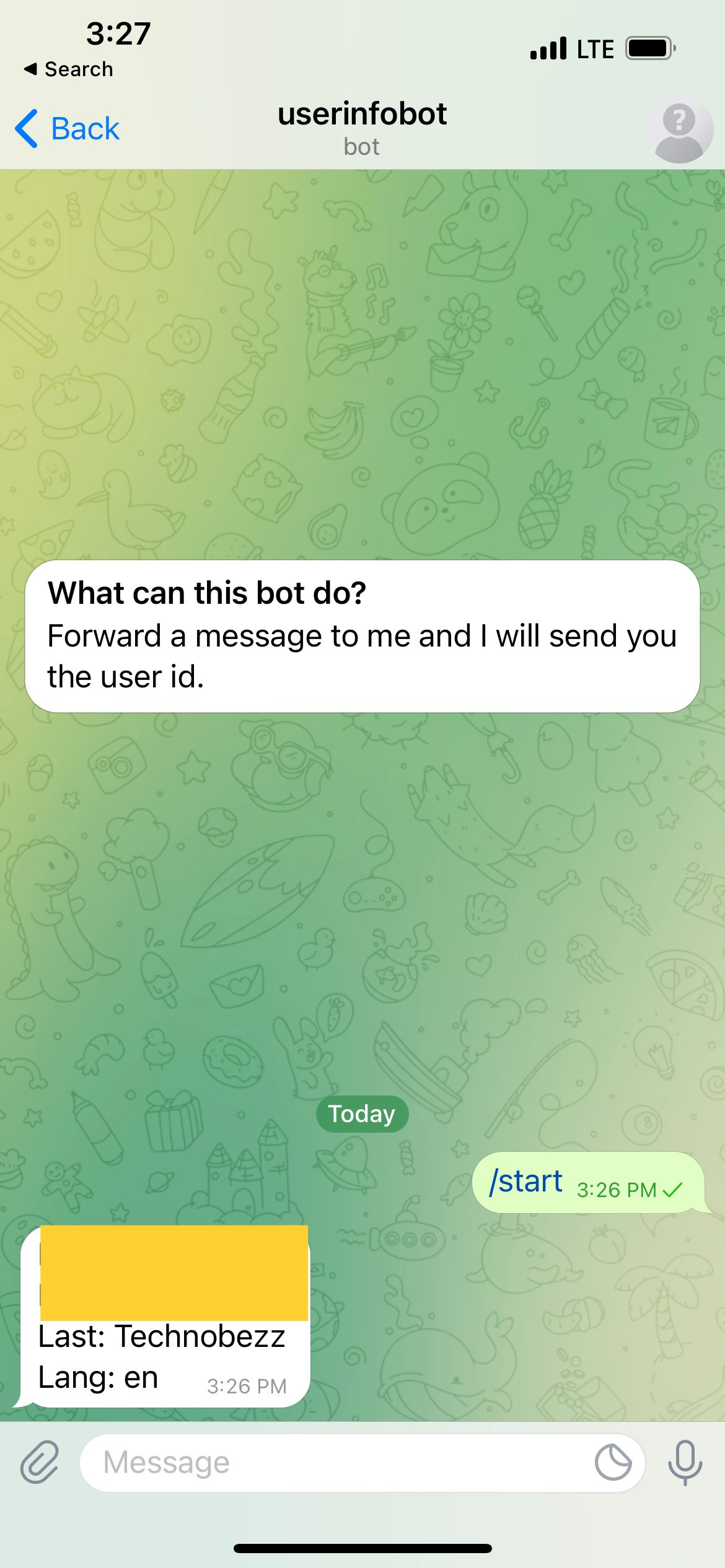 Are you experiencing problems while trying to find the user ID?
The first thing you can do is try all of these steps above again. If this still doesn't work for you, try these tips to fix the issue:
Check your internet connection. Telegram will not work unless you have internet access on your phone. You will not be able to take action or get answers from the bot if you do not have an internet connection. Ensure that you are connected to your Wi-Fi or that your mobile data is turned on.
Try logging out of the Telegram app and then logging back in.
You can also try to restart your device and then try again. Or you can even turn off your device for a certain amount of time, then turn it on and try the steps above again.
If the above steps do not work and you still cannot get the IDs from the Telegram bot, you can uninstall the app from your phone and install it again after just a few minutes. This should fix your issue. If not, wait for a while or contact Telegram's support team and ask them for help.