Etsy is the best place to shop for unique items. You can find the most amazing handmade items and vintage ones as well. The choice is huge. But, sometimes, the shipping may cost more than the item you want to buy. If you are wondering how to find items with free shipping on Etsy, keep reading. We are going to show you how to do that on the website, but also when using the app.
See also: How to clear history on the Etsy app
How to find items with free shipping on Etsy
Finding items with free shipping is easy, all you have to do is use the available filters and the products with free delivery will be the only ones that will show up in your search. As mentioned, you can find free delivery items on the Etsy website but you can do the same using the app. Both methods are shown below.
Website
If you prefer shopping on the website, here is what you need to do:
You can either click on the category of products you are looking for, for instance, jewelry
Or, you can type the product name in the search box
Once you see the listed products, just click on the filter on the left "FREE shipping"

As soon as you click on the option, the items will be filtered, and you will see only the ones that come with free delivery.
App
If you prefer shopping using the Etsy app, here is where you can find the free shipping filter:
Type the name of the item you are interested in or find the item by browsing the categories
Now tap on the "Filter" option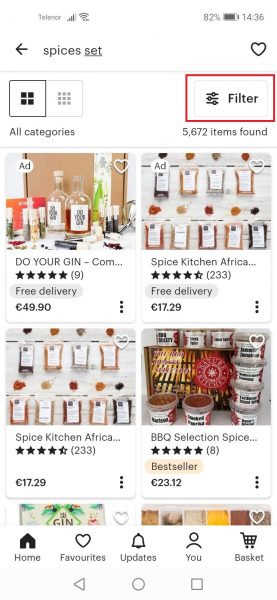 Tap on "Free delivery" option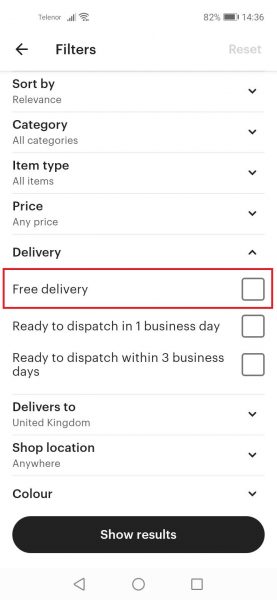 Only the items with free shipping will show up.
As you can see, it is all pretty simple, but most importantly, this will make your shopping a lot easier and more enjoyable. So, happy shopping!