X
Our Editorial Process
Each year more than 60 Million users visit Technobezz to solve a problem or research a product. Our goal is that everyone finds what they are looking for, and that is why we cover a variety of products, problems, and solutions on our website.

Writing an article that contains a lot of valuable information may seem simple. But when the article is written, the story doesn't end. We are constantly updating the content so that you can always get up-to-date and accurate information.
---
Technobezz's Editorial Guidelines
OneNote comes with plenty of great options. Simply put, this app is designed not for one but for various things. It allows you to save images and texts, share them with others, write notes, etc. If you have just started using it and are planning to write, you should turn on proofing and autocorrect.
These options will ensure that the text you write does not include spelling errors and that every new sentence automatically starts with a capital letter. If that's something you would like to do but are unsure what steps to take, continue reading. We will show you how to enable Proofing and AutoCorrect in OneNote on Windows 10.
See also: How to change the font in OneNote on Windows 10
How to enable Proofing and AutoCorrect in OneNote on Windows 10
Making changes in OneNote is simple because the app has a great design that allows you to easily find the options and settings. Here's how to enable these options:
Open OneNote on your Windows 10 PC
Now click on the three dots located in the top-right corner of the app
Click Settings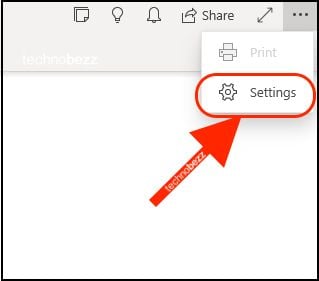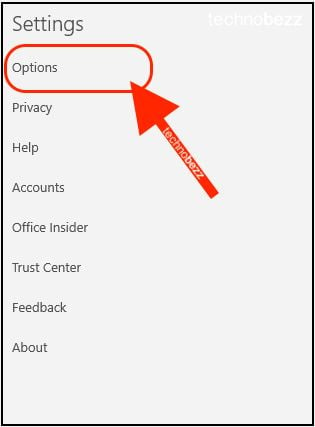 Scroll down until you find Proofing and AutoCorrect
Click on the switch below each option to turn them on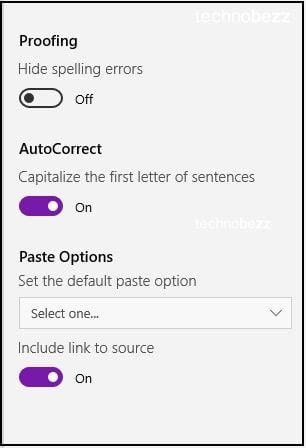 That is all. You have successfully turned on proofing, which will show you the spelling errors, and autocorrect, which will automatically capitalize the first letter of sentences. Great work!
Was this article helpful?
This helps us improve our website.