Like the App Store functions on your iOS and macOS, so does it on Apple TV. Downloading apps is possible as long as you are connected to the Internet.
This article will guide you on how to download apps on Apple TV without any upsets. People have reported that they sometimes find it challenging to use the Apple TV for this particular task, so this information is pretty important.
Though what are the particulars of Apple TV?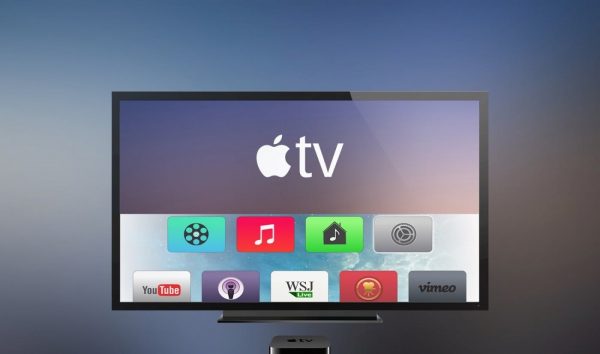 Apple TV particulars
Apple TV was (and still is) Apple's Inc. way of stepping into the streaming services business. The small device is usually controlled by special remotes or an app downloadable from Apple's App Store.
Since the device is just a set-top box, it has to be connected to a broadcasting end, say, a TV using an HDMI cable. Apple lacks a TV tuner, so there is no offline content for you to watch.
You are even open to watching content from streaming services such as Netflix and Hulu through downloaded apps on Apple TV.
Now, how
The steps can be affected using your remote control, or if you find that inconvenient, try the Apple TV Remote app. Whichever you use, the results will be the same. Here's how:
Make sure your Apple TV box is on. Also, check whether the connection to the broadcasting device (HDMI) is okay. Your Internet must also be working, so check whether your Wi-Fi network or your cable (Ethernet) connection is active on the Apple TV.
Use your controller to navigate to where your App Store is. This app comes pre-installed on your Apple TV.
The App Store should display showing its featured apps. You can use five tabs to look at apps – 'Discover,' 'Apps,' 'Games,' 'Arcade,' and 'Purchased.' Also, there is a "Search" icon. This becomes important if you search for an app that cannot be found. This "Search" option will require you to use a virtual keyboard if you are using a physical remote control.
Navigate to or search for your app. It will be zoomed in on your screen, showing its description. You will see their age rating, stars' rating, and developer information.
Check out its preview if you need to see more of the app. You can also view screenshots of the app. All this previewing is important since you want to download an app you sufficiently know about.
To download the app, control and press the 'Get' button if the app is free or the 'Buy' option if the app is only available on purchase (this may require a billing method).
You may or may not be prompted to add your iCloud information. Once you pass that step, the download will start automatically.
Upon completion, the app will be shown on the Home Screen. You can navigate back or relaunch your Apple TV.
App Updates
Since apps require updates, you need to set Apple TV so that it automatically updates its apps.
Navigate to the Settings app and find your way to the "Apps" section.
On the 'Apps' section, choose 'Automatically update apps.'
Now, whenever an app in your Apple TV gets updated by its developers, it will start updating on your end (through the Internet, of course).
It has nothing to it.
Downloading apps on Apple TV is not burdensome. You can now enjoy any app available on the App Store effortlessly.
Join our newsletter 🎉
Subscribe to our newsletter and never miss out on what's happening in the tech world. It's that simple.
Latest Tech News

Exclusive Tech Deals