The Google Play Store is free, but many of Smart phones and tablets don't come with it pre-installed Play store. All android developers in the world want their App to be in Google Play to introduce their games and Apps. Developers are either new or old; Google allows them their android apps and games in their platform where users easily install and continue to use for Android devices. So, there are plenty of Apps and games available.
Google Play Store allows you to download many android apps and games for free, and there are some you need to pay for, but you can get the apps without any hurdles. Google play store app is powered by Google and most reliable and authentic App and Game Store for android. Running Google play is very easy on your Android device, so don't worry about missing out. We will guide you to Google play store download and install the latest version (5.8.8) for free.
If the Google Play store app is already there in your android phone and you are facing Google play store error df-bpa-09, then click this link and get the solutions.
See also- How to fix Google Play Store no connection freedom
Download Google Play app
The simplest method is just Google it (Google play store download 5.8.8 APK file) or click on this link to download the APK file. After downloading the Google Play app file, you will need to install it manually on your device.
Enable Unknown Sources in the settings:
The Unknown Sources setting when disabled, it prevents users (and other apps) from installing web downloaded applications from anywhere exempted from the Google Play Store. It's just a security measure by default, and you need to enable the setting in order to install any APK apart from Google Play store downloaded.
Enter your device settings > go to "Security" and find the "Unknown Sources" option and check the box. A warning message will pop up which you should read. Once done, tap "OK" and make enable to install APKs from Unknown Sources.
If Unknown Sources isn't in the Security settings, you can find in the Privacy settings or Application (Apps) settings.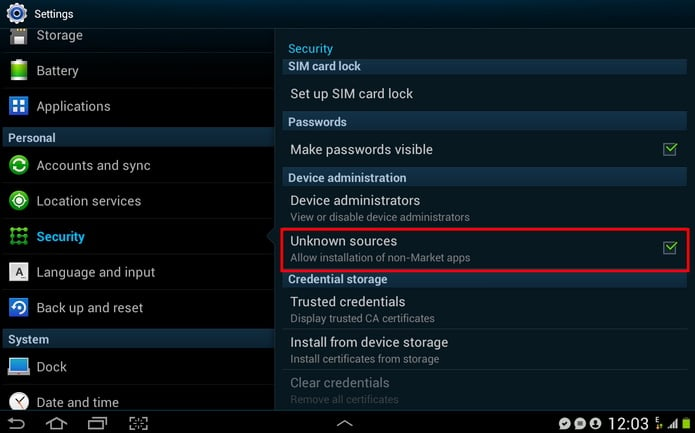 Use a file manager and install the Google Play Store
Now you've enabled the Unknown Sources option and now it's time for installation. Use your file browser. We recommend ES File Explorer.
Now open your file browser and navigate to the location wherever you saved the Google Playstore APK. If you direct downloaded it on your device, then you can locate on your SD-card in the Downloads folder. After you find the APK, just tap on it. A box will pop up depending on the apps that you have installed on your device asking which one of the apps you want to use to open the file. In this case, click "Package Installer."
On the next screen, read any permission changes (there usually aren't any) if found and then click install. Wait for the installation progress. When it's finished, the latest Google Play Store will be ready to use on your device.
When installation completes, sign in using your Google account to login and start using on your Android device!
Disabling Unknown Sources
Leaving the Unknown Sources box checked is a major security threat that can cause problems. So, to keep your device safe, go back and turn that off!
Just Uncheck the box. This will prevent everything from installing apps other than Play store downloaded. You can re-check the box later if you need to do this again.
Google Play Store helps you to read all the information about the applications such as release date, version history, rating of an app, the size of the app and its popularity. Google released the latest googleplay version on July 29, 2015 with improved features. The latest version is more compatible for android devices such as mobiles and tablets.
What's new in Google Play Store 5.8.8
There are not many new enhancements found in Google Play Store app 5.8.8. The version comes with bug fixes and it is more stable, which allows the store to run smoother. The app comes with a very cool hamburger menu. If you are unaware of what's new on the Google Play Store, then you should know that the version 5.7.6 released a while ago, came with "What's New" section, that allows to see the newly added apps and games. Google is improving its official Android store, as they are aware that Play Store is ruler for Android OS.
Google Play store Latest Version info:
Developers: Google Inc
Release Date: July 29, 2015
App Size: 12.5MB
Apk Version: 5.8.8 (80380800)
Android version required: OS 2.3 and up
Join our newsletter 🎉
Subscribe to our newsletter and never miss out on what's happening in the tech world. It's that simple.
Latest Tech News

Exclusive Tech Deals