How to delete all photos from Google Photos but not your smartphone
This article will show you how to delete all photos from Google Photos but not your smartphone..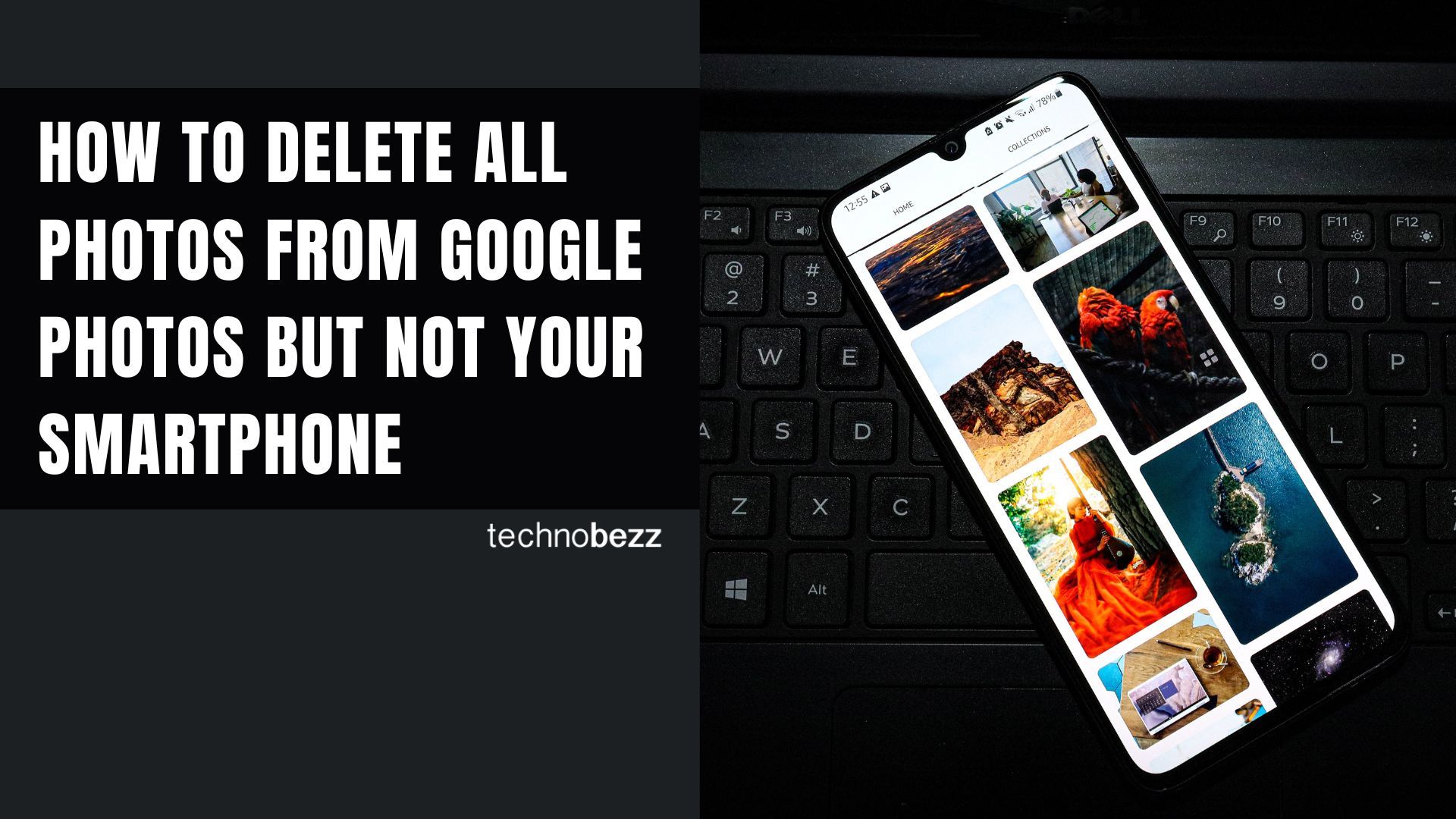 Google Photos is an application that is available on both Android and iOS. Since it is a cloud-based software, all storage files are online. Thus, smartphone users can use this application to free up storage on their devices.
However, some general privacy issues arise with stored pictures on cloud-based software. This article will show you how to delete all photos from Google Photos but not your smartphone.
How To Delete All Google Photos
Some users may face issues when the same Google account is linked to multiple devices. There are two methods listed below that may help you delete your photos from Google.
Method 1: Deleting from your Google Photos on your smartphone
This method is suitable for Android and iOS device users. It is relatively simple and easy to follow.
From your home screen, locate and tap on the Google Photos app.

Sign in to your Google Account that contains all the photos.

At the top of the screen, tap on the menu option. The icon for the menu option is three horizontal lines.

Select Settings.

Under settings, disable the Backup-and-sync function on all devices saving images to Google Photos. This ensures that the photos are not re-uploaded to the application after deletion.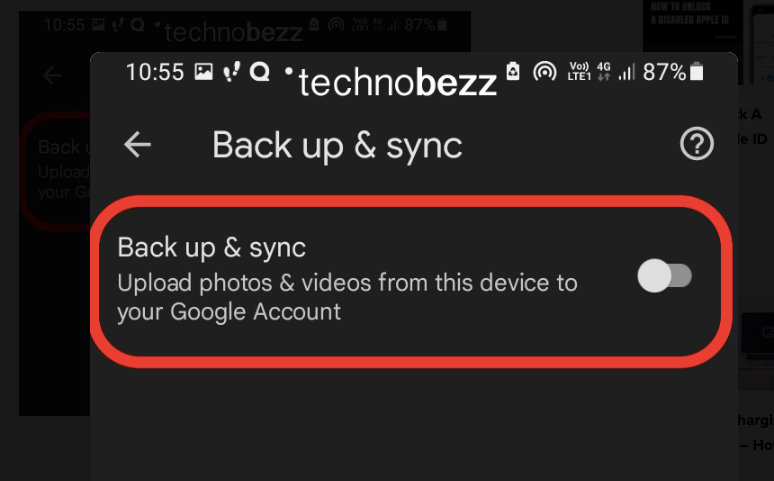 Scroll through the images you have on Google Photos. Touch and hold down the photos you wish to delete until the image is selected. You may choose more than one image.

In the top right-hand corner, tap on the trash can icon. This will move all the selected images to the trash. They will be stored here for 60 days if you wish to retrieve them again.

To permanently delete all media files in your bin, select the menu icon again.

You can delete each individually or choose the "delete all" functions available.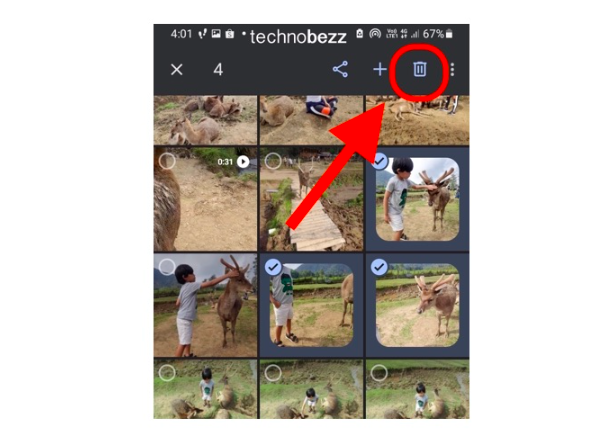 Method 2: Deleting from your Google Photos on your laptop
This method requires you to use a PC as well as your smartphone to delete the photos on cloud-storage software, Google Photos.
Follow steps 1 through 5 in Method 1. After following these steps, images will not be re-uploaded to Google Photos after deletion.

On your laptop, search in your browser for photos.google.com.

Sign in to the website using the Google account your smartphone is connected to.

Find the images you have saved on Google Photos. Hover your cursor over the images you wish to delete. Click on the little tick icon in the top left corner of the media files. You can click on more than one image at any one time.

There should be a trash bin icon in the top right-hand corner of the webpage. This will move all the images to trash. After 60 days, the images will be deleted permanently.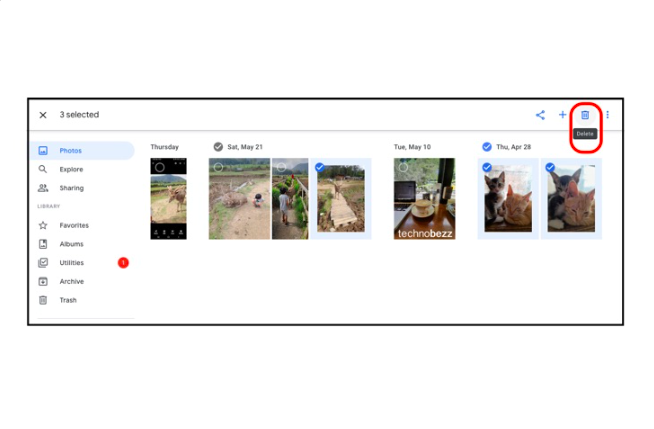 Method 3: Disabling the permissions for Google Photos on your device
This works for Android users.
Find and tap on the Settings application on your Android device.
Go to Apps, then select Google Photos.
Find the setting called Permissions. Under this setting, toggle the button to turn off the storage option.
Follow Method 1 or 2 to delete the photos that are already on Google Photos.
Closing words
The internet is a double-edged sword. While it brings us the benefit of extra storage space, it can compromise privacy. Always remember to take steps to protect your privacy.
ABOUT THE AUTHORS
Elizabeth
Elizabeth is your trusted Apple product expert with a wealth of knowledge and experience gained from her tenure as an Apple authorized personnel. She's also a seasoned mobile phone, Samsung, and Android expert. With a keen eye for detail and a passion for all things Apple, Samsung, and Android, she is dedicated to providing you with accurate, reliable, and up-to-date insights. Count on Elizabeth to be your go-to source for expert advice on navigating the world of Apple technology, Samsung devices, and the Android ecosystem.
Bogdana
Bogdana is your technology expert, backed by a strong foundation in consumer electronics and a range of qualifications that make her a trusted source in the tech world. With a deep understanding of the latest advancements and a passion for simplifying complex concepts, Bogdana is your go-to authority for demystifying technology and keeping you informed about the ever-evolving digital landscape. Trust her to deliver reliable insights and expert guidance to help you navigate the world of consumer electronics and beyond.