Let's get one thing straight before we begin this article: You will not be able to delete conversations or messages on Houseparty application. But, of course, don't worry, there are some alternative ways and tips that you can try using in order to take some other actions besides deletion. In this article, we are going to be showing you some tips that you can use because the delete option does not exist in the Houseparty application.
See also: How to change profile picture on Houseparty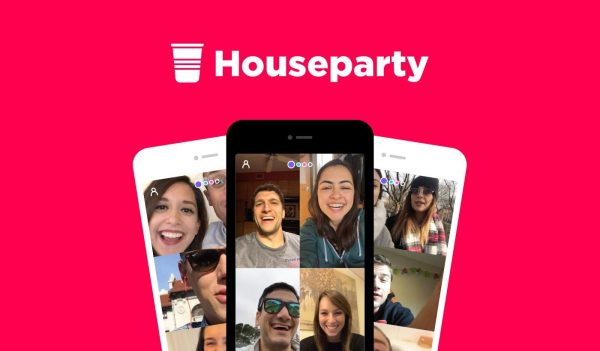 What is Ghosting and how to do it?
If you ghost a person it means that they will no longer get any kind of notifications from you. For example, if you post something in a House, that person is not going to get a notification that you have posted something there, they can only see it if they enter that chat.
Follow these steps if you want to find out how to ghost some user:
When you are in the Houseparty application, you will have to open up a chat with that person that you want to ghost. If you have never chatted with them, you will have to look for their profile by typing in their username in the Search box.
And, if you have found that person which you want to ghost, tap on the gear icon that is located right next to their name in order to open up a small pop-up menu.
You should be able to see that the first option in that pop-up menu is the Ghosting option. But also, you are able to Unfriend that person, report, and block them. To ghost them, click on the Ghost toggle button to turn it on. And that is basically it.
If you do not want to receive notifications from that user
The Out of the House option is the opposite option from the Ghosting one. By turning this option on, you will not be able to get any kind of notifications that that person sends in a group or in your private chat. This option really comes in handy if some person is really bugging you and you do not want to have your phone constantly buzzing because of their annoying messages. In order to turn this Out of the House mode, you will have to follow the first and the second step from the first paragraph of this article. Then, when you open up that small pop-up menu, the second option in it should be The House option. If it is on its name is going to be In the House. Since you want to turn that option off (and turn on the Out of the House one), simply click on that green toggle button and it will be turned off right away. After that, you will no longer receive any kind of notifications from that person, even if they keep sending you something. If you want to eventually view their messages, you will have to enter the chat. This is option is the same as the Mute option on other applications similar to this one.
The rest options in that pop-up menu
Some other options that are available to you in that pop-up menu that shows up after you access the settings (follow the first two steps from the first paragraph). In that menu, you will also see the Unfriend option which will totally remove that person from your chat list. You two will no longer be friends in that application. And, of course, you are able to either Block or Report that person. Those two options are at the very bottom in that pop-up menu.
Join our newsletter 🎉
Subscribe to our newsletter and never miss out on what's happening in the tech world. It's that simple.
Latest Tech News

Exclusive Tech Deals