X
Our Editorial Process
Each year more than 60 Million users visit Technobezz to solve a problem or research a product. Our goal is that everyone finds what they are looking for, and that is why we cover a variety of products, problems, and solutions on our website.

Writing an article that contains a lot of valuable information may seem simple. But when the article is written, the story doesn't end. We are constantly updating the content so that you can always get up-to-date and accurate information.
---
Technobezz's Editorial Guidelines
The macOS comes with many handy apps, but users often rush to grab a third-party one whenever facing a problem, not knowing the ones they already have can handle the task they need.
If you need to convert PDF to JPG, you may think you need some special software or something. You don't. You can do the conversion using Preview, the app you already have on your Mac. Here, we will show you the steps, and you will be done in minutes.
See also: How to Record a Video on Mac with QuickTime.
How to convert PDF to JPG on a Mac
The whole process is simple and easy. Here is what you need to do:
Open the Preview app
Next, open the PDF file you want to convert to JPG.
Click on "File"
Now select "Export."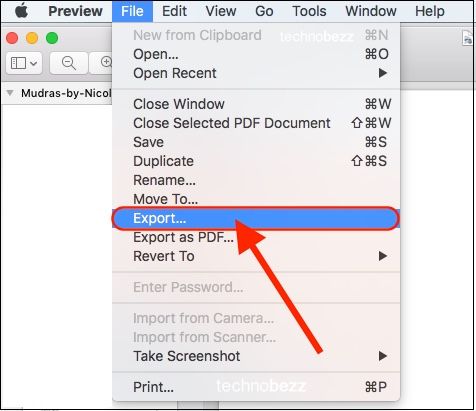 Click on the Format pop-up menu
Select JPG
Make resolution or quality adjustments (if needed) and click Save.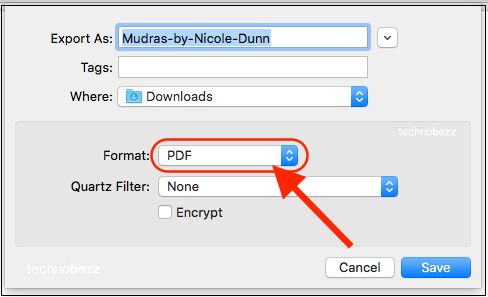 That's all you need to do. Unless you change the location, the JPG file will be placed in the same directory as the PDF.
Was this article helpful?
This helps us improve our website.