X
Our Editorial Process
Each year more than 60 Million users visit Technobezz to solve a problem or research a product. Our goal is that everyone finds what they are looking for, and that is why we cover a variety of products, problems, and solutions on our website.

Writing an article that contains a lot of valuable information may seem simple. But when the article is written, the story doesn't end. We are constantly updating the content so that you can always get up-to-date and accurate information.
---
Technobezz's Editorial Guidelines
Did you know that Windows 10 has a Do Not Disturb mode? This feature is helpful if you need to focus on your work or if you're in a meeting and don't want to be distracted.
You can use this feature to block notifications from apps and calls from certain people at specified times. Not sure how to enable it? Keep reading. Here, we'll show you how to configure the Do not disturb mode in Windows 10.
What is Do Not Disturb Mode?
Do Not Disturb mode is a valuable feature that prevents notifications from alerting you when you don't want to be disturbed. Do Not Disturb mode helps you focus on tasks, get work done, or get restful sleep. You can enable it on your Windows 10
How to configure Do Not Disturb Mode in Windows 10
You can enable this helpful feature on your Windows 10 PC with a few clicks.
The feature is called Focus assist. Here's how to turn it on:
Press the Windows key + A simultaneously to open Action center or click on the notification icon in the bottom-right corner of the screen
Click on "Expand" This will display more options.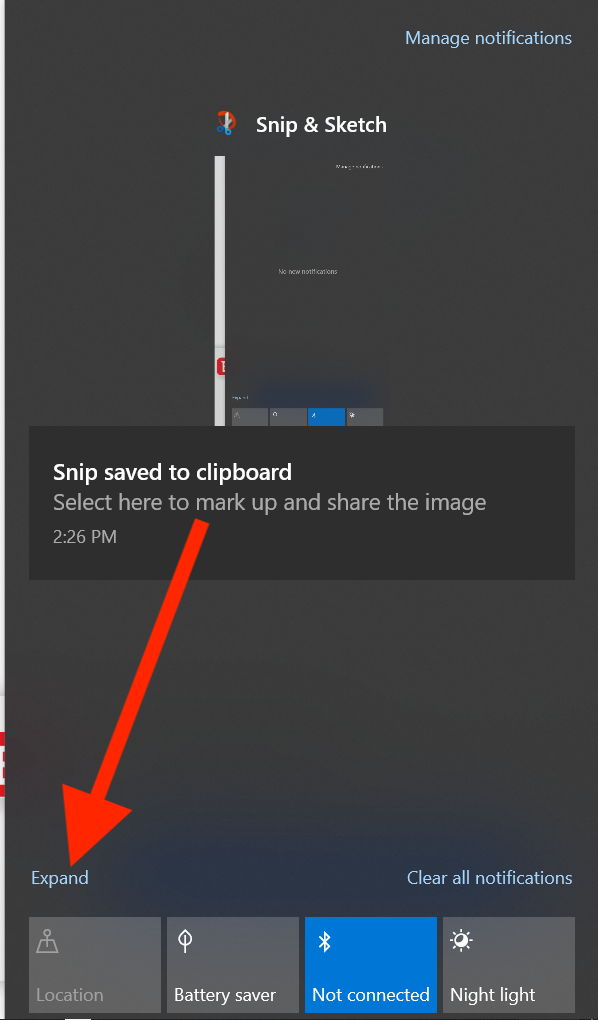 Click on Focus Assist to turn it on.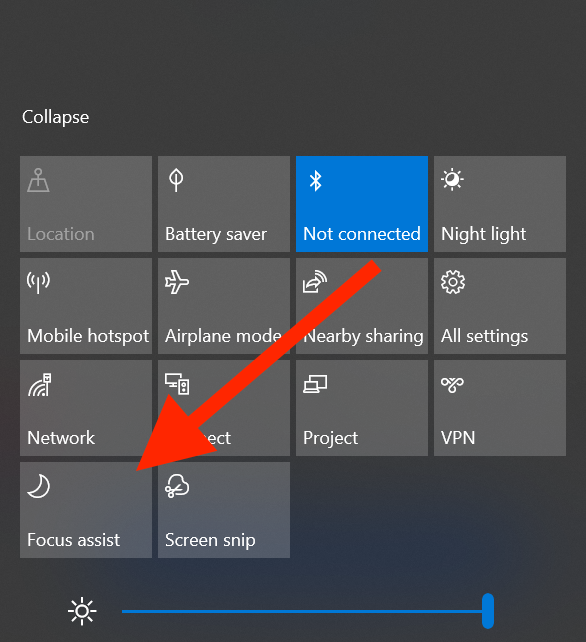 Other settings you can adjust according to your preferences: Priority Only and Alarms Only.

Schedule Do Not Disturb Mode in Windows 10
If you don't want to manually enable or disable Focus assist daily, you can schedule it and make things much easier. Here's how to do that:
Open Start and then click on settings (the gear icon)
Select System
Next, click on Focus Assist (Left Sidebar).
Enable "Focus assist."
Under "Automatic rules."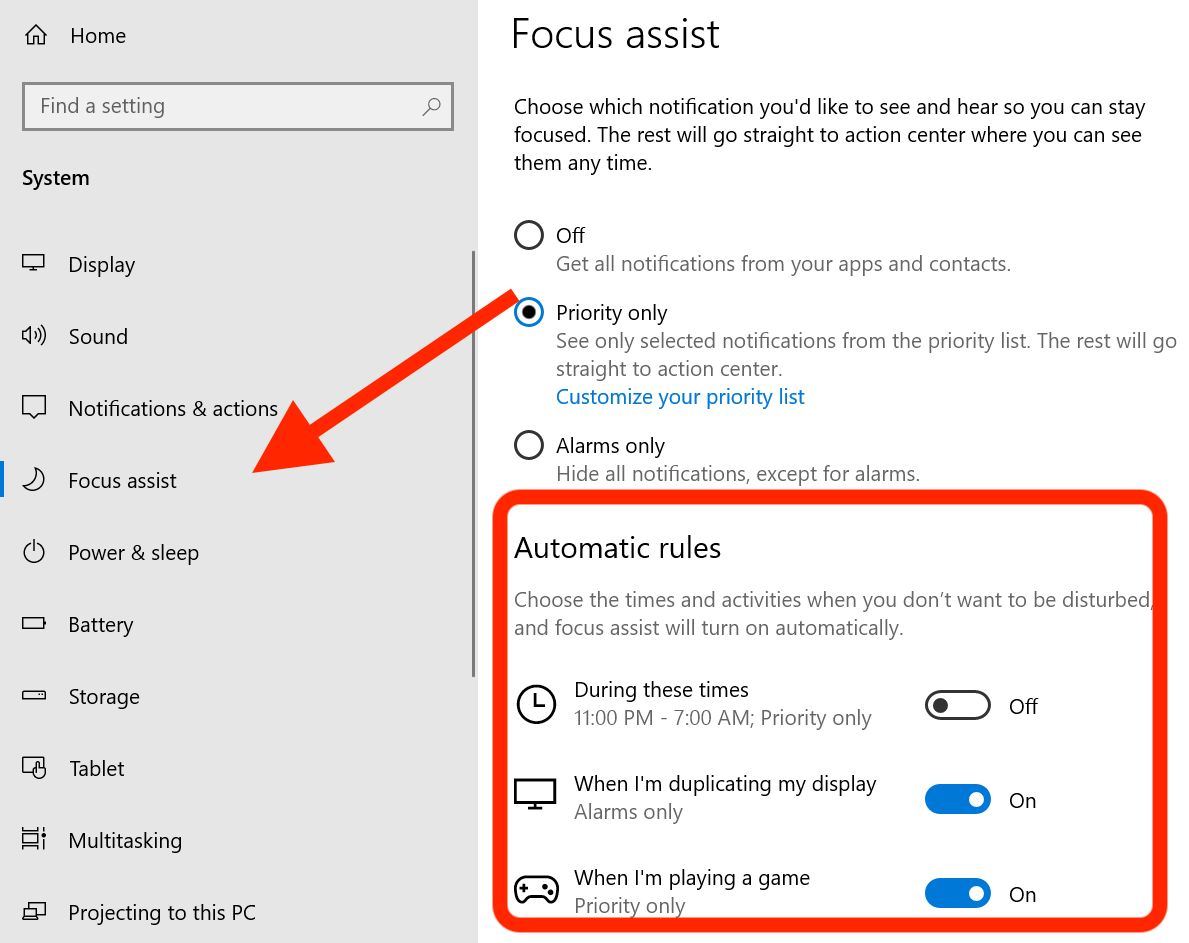 Enable the option During these times
Set a time suitable for you and other settings, such as playing games or in full-screen mode.
That's it! Once you schedule Focus Assist, it will turn on and off automatically. There's no need for you to do anything. Your job is to focus on the tasks you wish to complete or relax without being disturbed.
Was this article helpful?
This helps us improve our website.