What Model Chromebook Do I Have? 5 How To Check
Away from that, there may come a time when a Chromebook user wants to install new software, upgrade their existing software or even sell their Chromebook. They will need to find the model name, year of manufacture and serial number.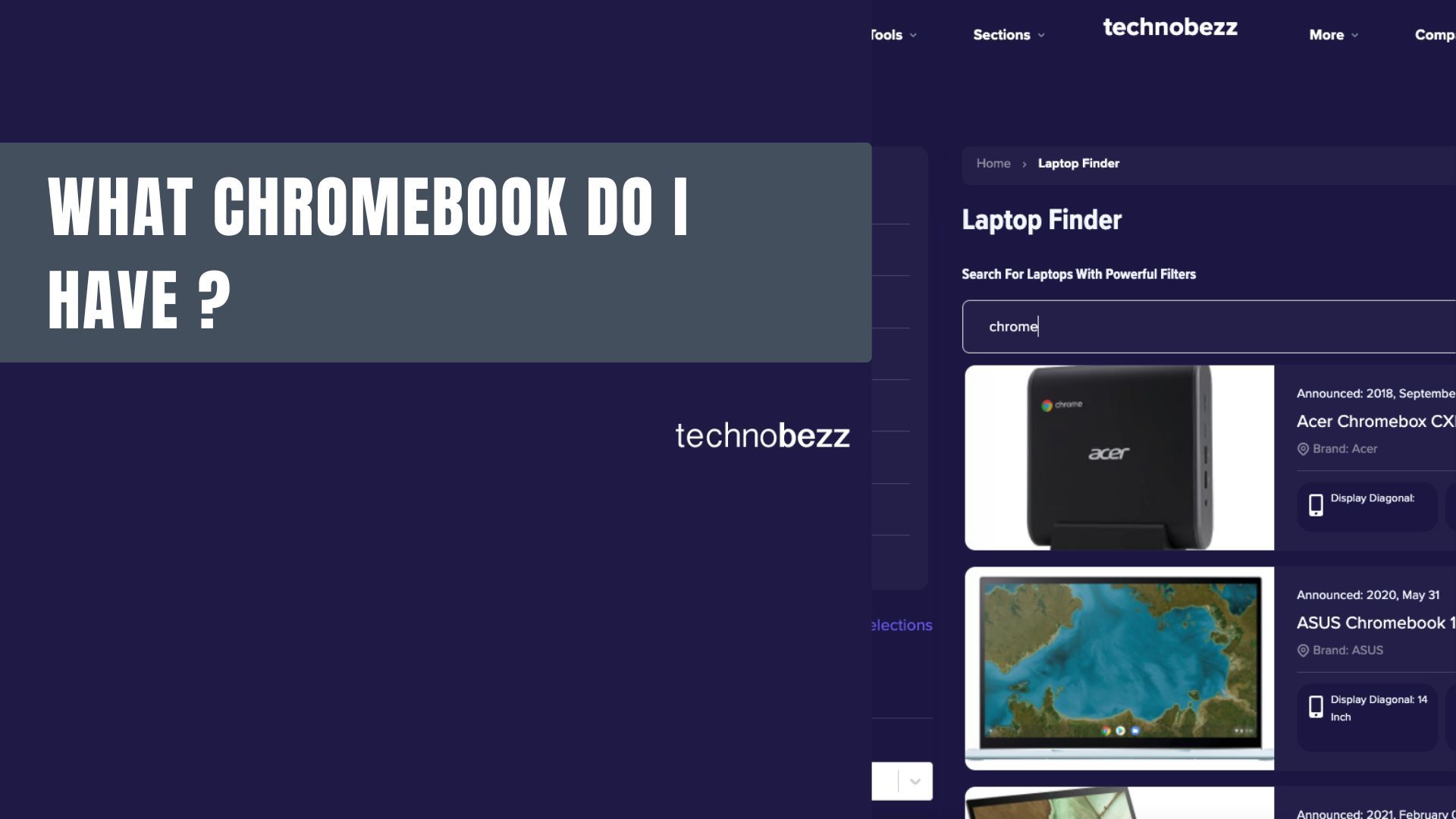 This line of affordable and portable laptops has gained a large following in the market for laptop owners over the years. Chromebooks are essentially designed for light workloads, which can be completed by users who are primarily interested in using the internet and can work while on the move. Because of this, many users find them easily disposable or re-sellable.
See also- Latest Chromebooks
Away from that, there may come a time when a Chromebook user wants to install new software, upgrade their existing software or even sell their Chromebook. They will need to find the model name, year of manufacture and serial number.
There are many ways to check the Model of your Chromebook. We'll start with the most straightforward.
See also: How to lock screen on Chromebook.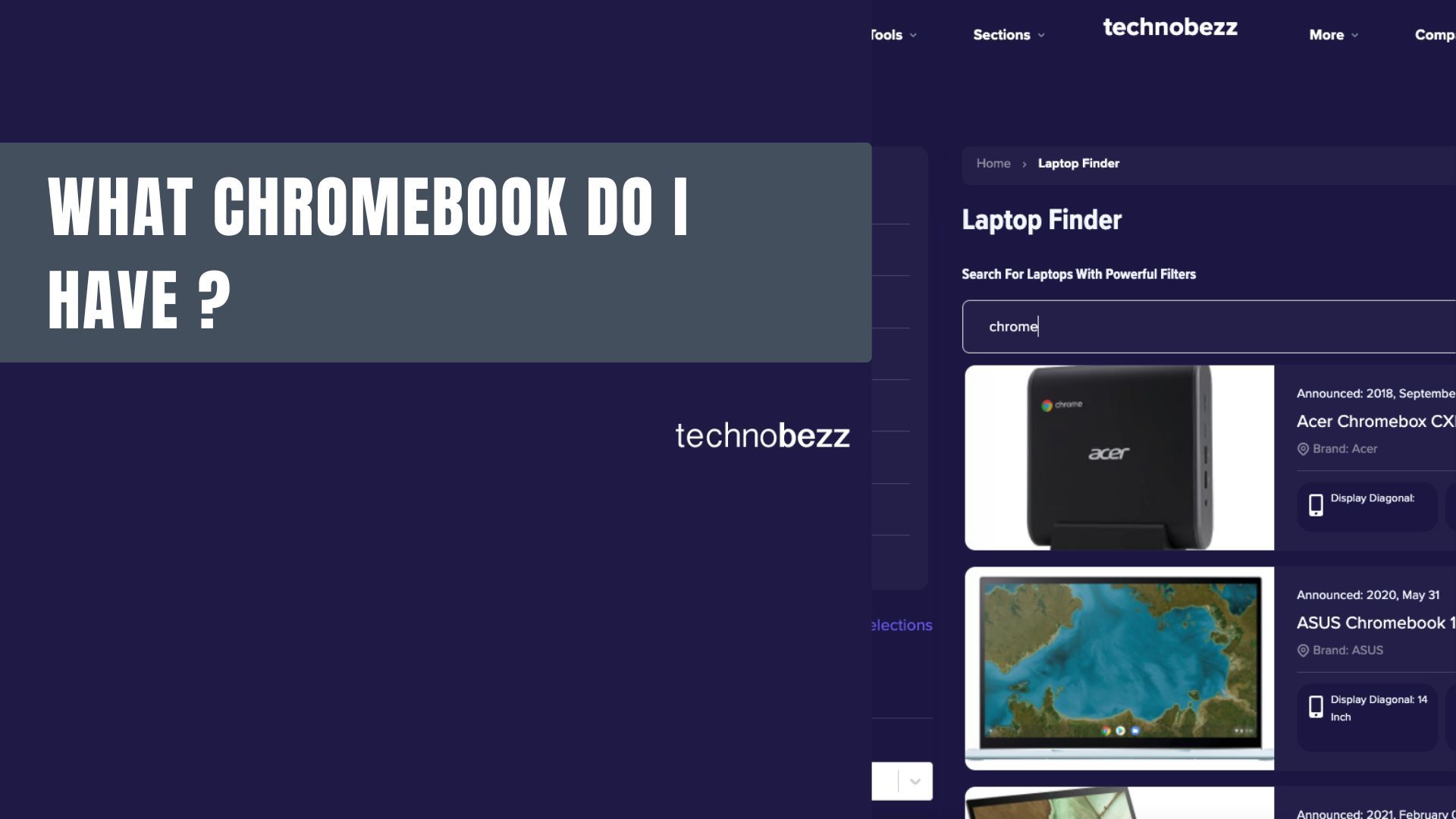 What Kind Of Chromebook Do I have? (Full Specs)
You can find the full specifications of any Chromebook using Technobezz's free laptop and Chromebook finder. This will highlight features such as: Brand, Product Code, Model Name, Model Number, Ram, Storage, Announced Date, Weight and More.
What Chromebook Do I have: How to Find Its Model?
1. Checking the Back of the Chromebook
The first path to take when checking on the Model of your Chromebook is to look at the laptop itself or its original packaging.
Most, if not all Chromebooks have a label at the bottom once you turn them over. On it, you will see the model number and serial number as well as the laptop's manufacturer. Be sure not to get the two numbers mixed up.
EG- The Acer Chromebook C731-C388
Model Number/ Design Part #: NX.GM8AA.003
Product Code: NX.GM8AA.003
2. Using Chromebook's recovery utility
Another way of checking for the Chromebook model is by going through the Chromebook's recovery utility. This app can easily be downloaded from the Chrome Web Store into your Chromebook.
Start by adding the extension to Chrome. After clicking on "Add to Chrome."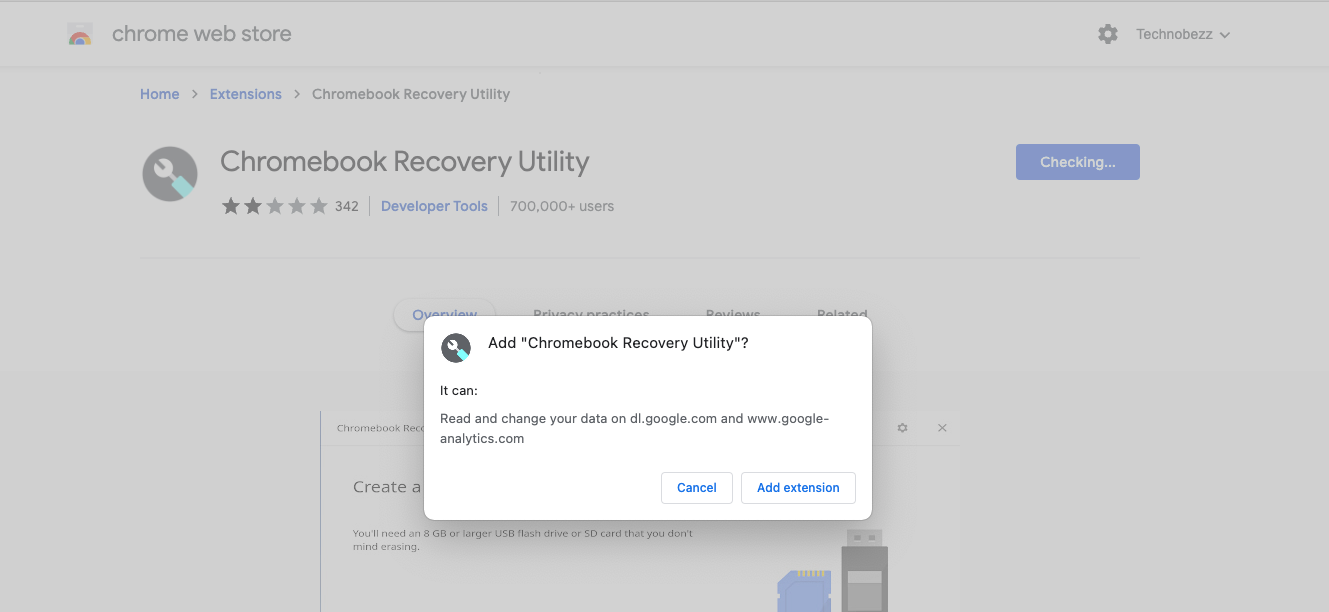 Click on "Add App" to proceed to the next step
This utility will now be available in your Chrome Extension

Then, click the 'Extension.' Icon and select "Chromebook Recovery Utility.

Then click on 'Getting Started' on the new pop-up page
You'll see an option titled 'For this Chromebook, enter…' followed by a sequence of letters and numbers.
Click on the highlighted link.
Once you do that, beneath the image of that laptop is your Chromebook's model number.
3. Using Chrome About Page
A more straightforward way to identify your Chromebook's Model is to use the "chrome://system" URL. Start by clicking on your Chrome browser:
Type chrome://system in the address bar, then Enter on the keyboard. The incoming window will give you a breakdown with plenty of information about your Chromebook.
You also have the option to expand the window to view further details. This function is compatible with Linux, Mac, and Windows as well.
Tip - You can press Ctrl + F and search for the term "model_name" to quickly navigate the field.

4. Using Laptop Finders
Let's say Samsung manufactured your Chromebook. Do a quick search by typing in 'Samsung Chromebook' within a Laptop Finder, such as Technobezz, and then go through the list to locate your Device.
If you have an Acer Chromebook, try typing in something like 'Acer Chromebook. Admittedly, this route may not be as fast, but it's one of the alternatives.

5. Using Cog - System Info Viewer
Cog Displays helpful hardware and network information about your Device. You may install the Cod via the chrome store.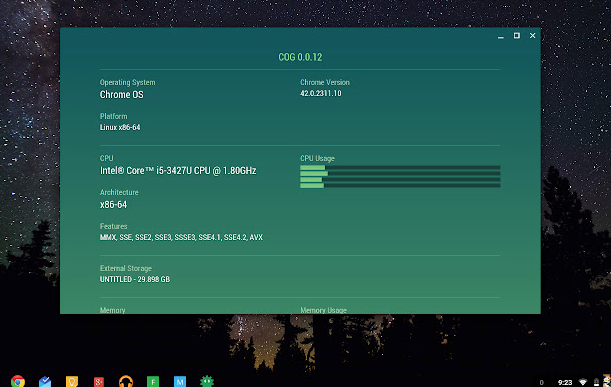 Click Add to Chrome
Then Launch App
This will display features such as Memory and CPU.
Using the Laptop Finder method above, you may use the CPU type and Memory capacity to help locate your correct Model.

Find the latest Chromebook Model
Various Chromebooks may be manufactured under a similar name, even though some may be newer than others. The Acer 11.6" for example, because of its popularity, this Model has several versions under its name.
A quick Google or Technobezz Laptop search will reveal the different model numbers produced under the same name. Type in something like, 'Samsung 11.6" + the release date" or Search by Laptops Brands.
This can come in quite handy if you're looking to purchase a new Chromebook.
Most Chromebook owners can go the entire lifespan of their laptops without knowing some of the details discussed above, mainly because they're not necessary for the users to operate their laptops. But if you require this information, this article will always be here for reference.
ABOUT THE AUTHORS
Elizabeth
Elizabeth is your trusted Apple product expert with a wealth of knowledge and experience gained from her tenure as an Apple authorized personnel. She's also a seasoned mobile phone, Samsung, and Android expert. With a keen eye for detail and a passion for all things Apple, Samsung, and Android, she is dedicated to providing you with accurate, reliable, and up-to-date insights. Count on Elizabeth to be your go-to source for expert advice on navigating the world of Apple technology, Samsung devices, and the Android ecosystem.
Bogdana
Bogdana is your technology expert, backed by a strong foundation in consumer electronics and a range of qualifications that make her a trusted source in the tech world. With a deep understanding of the latest advancements and a passion for simplifying complex concepts, Bogdana is your go-to authority for demystifying technology and keeping you informed about the ever-evolving digital landscape. Trust her to deliver reliable insights and expert guidance to help you navigate the world of consumer electronics and beyond.