These days, there are many online wallets, and Skrill is one of them. This service allows you to send and receive money, make purchases, withdraw money to your card or bank account, and more. By default, the language on which the Skrill's options and features are displayed is English, which is the case with most of the services, apps, etc. If you want, you can select another language, and we are going to show you the steps for that. Let's see how to change the language on Skrill.
See also: How to change your phone number on your Skrill account
How to change the language on Skrill
You can change the language on Skrill, but don't expect that the list of available languages is long like. For now, there is English and a few others. Hopefully, it will be more in the future. Here is how to make changes:
Open the browser of your choice and go to Skrill
Sign in
Click on Settings located on the left side of the screen

Next, click on Account Settings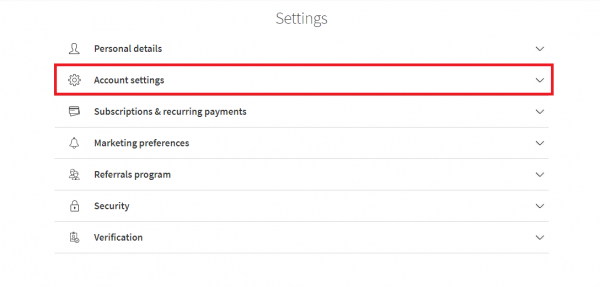 Now click on "Change" right next to Language
You will see English that is set by default. Click on it, and the list with available languages will show up
If there is a language you want to set, click on it
When you are done making changes, click Save.
You will see for yourself that the list is not too long, but perhaps the language you want to set is there. You can always switch back to English by following the same steps.