X
Our Editorial Process
Each year more than 60 Million users visit Technobezz to solve a problem or research a product. Our goal is that everyone finds what they are looking for, and that is why we cover a variety of products, problems, and solutions on our website.

Writing an article that contains a lot of valuable information may seem simple. But when the article is written, the story doesn't end. We are constantly updating the content so that you can always get up-to-date and accurate information.
---
Technobezz's Editorial Guidelines
Whenever you're on the Internet, you always browse in a language that you are comfortable with. Since
Whenever you're on the Internet, you browse in a language you are comfortable with. Since it is a worldwide platform, Crunchyroll has been made available in the following languages: English (US), English (UK), Spanish (Latin America), Spanish (Spain), Portuguese (Brazil), Portuguese (Portugal), French (France), German, Arabic, Italian and Russian.
This means you can switch between them depending on which one you prefer. This article will show you how to change the language on Crunchyroll.
See also: How to enable and disable autoplay on Crunchyroll
Why change language?
Crunchyroll usually detects the country that you are in and sets the language. One reason for changing the language could be that you are a unilingual Spanish speaker who has moved to an English-speaking country. You may want to undo Crunchyroll's auto-detection settings and set it to operate in Spanish.
Also, you could be a bilingual speaker who wants to try out Crunchyroll in your other language.
Change language on Crunchyroll
You can do this on the website (desktop or laptop) and the app (Android or iOS). The article shall offer steps for both platforms.
On the Website (Crunchyroll.com)
Open your browser and visit Crunchyroll's website.
If you were not previously logged in to Crunchyroll, the "SignUp/Login" page will appear. Enter your login details (email address/username and password).
Click on Settings or Navigate to the Account Page
Scroll down to the bottom of your account page (Footer Section). Under the 'Language' section. You can find this by searching for the flag of your country.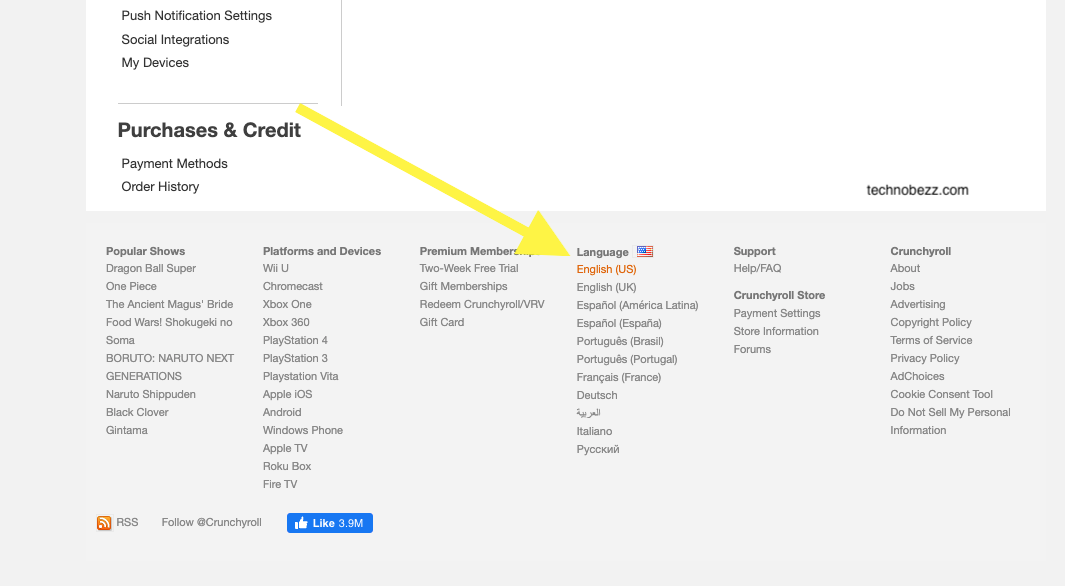 A list of languages will be displayed there.
Click on the one that you wish to use with Crunchyroll. When you do so, the page will refresh and open in the language you chose. All the options will change and read in your new language.
On the App
Open the Crunchyroll app.
When it opens, enter your login credentials if you have not done so previously.
Tap on "Account" at the bottom right of the screen.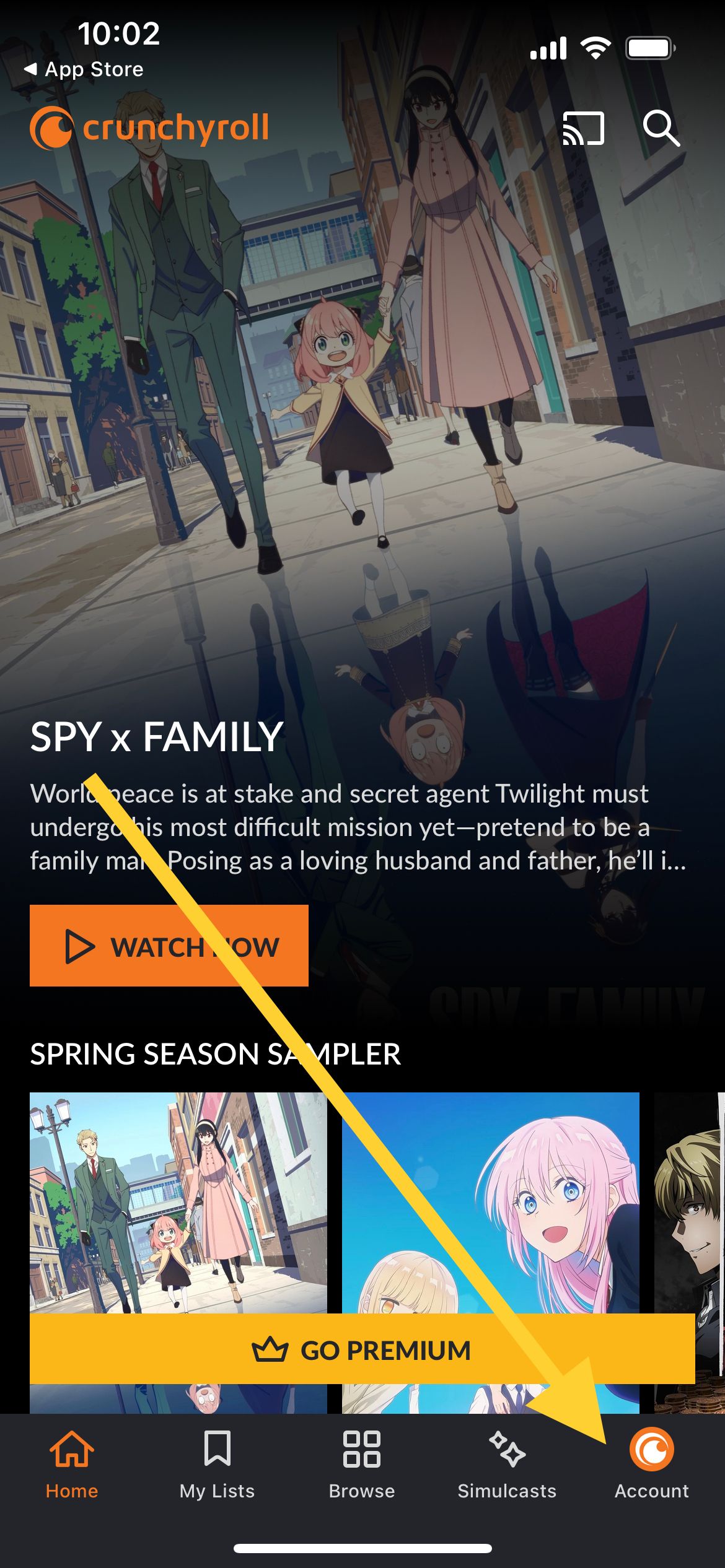 On the "Settings" page under the "General" section, tap on the "Subtitle Language" option.